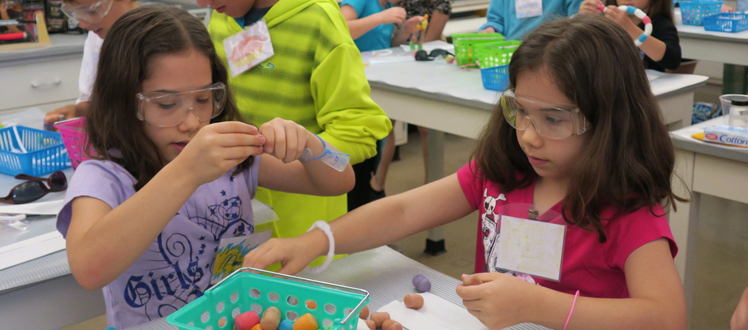 Saturday Classes for Kids   
In 2014, we launched the first of our Saturday Series classes, after recognizing that there was a need for STEM workshops and classes for young learners on CMU campus. Our 3-hour classes are designed and taught by CMU faculty and staff, and are offered to K-9 students in the Pittsburgh & greater community.
Though our focus is on science, technology, engineering, and math, we also offer creative writing and other arts classes. Our mission is to encourage creation and STEM education through rigorous, hands-on learning. Students can study the newest and most effective programming languages, explore architecture and how things work, interact and engage in group work to test models and prototypes, and share ideas about their hypotheses, experiments, and conclusions. Our classes include robotics, 3-D imaging and printing, engineering 101, puzzles & problem solving, and more, varying each semester!
Classes are designed and taught by CMU faculty and staff.
Thank you to alumnus Bernard N. Meisner S '71 for providing scholarship funds to support students in Gelfand Outreach classes.
See photos of outreach classes HERE