Meet our Staff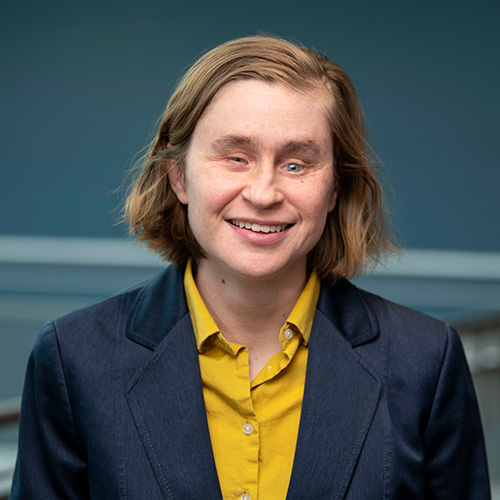 Catherine Getchell
Director of the Office of Disability Resources
Phone: 412-268-6121
getchell@cmu.edu
Catherine Getchell began in her position as director of Disability Resources at Carnegie Mellon in November 2016. Prior to that, she was a counselor and then district administrator for 12 years at Pennsylvania's Office of Vocational Rehabilitation, a state agency that assists people with disabilities in obtaining employment and independence. During her time at OVR, Catherine worked with individuals with a wide variety of disabilities including physical, sensory, cognitive and emotional disabilities. This experience has allowed her to make a smooth transition to working with students at Carnegie Mellon. She received her bachelor's degree in linguistics from Yale University in 2002 and her master's in rehabilitation counseling in 2004.
In her spare time, Catherine enjoys playing the trumpet, riding her bike, hiking, kayaking and cooking. She lives in Squirrel Hill with her husband, two cats and Seeing Eye dog.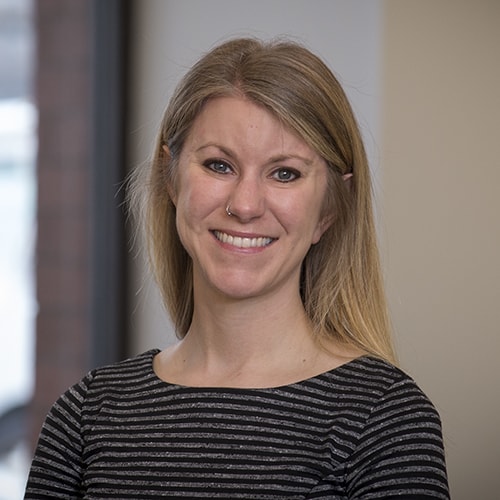 Becky Melville
Disability Resources Specialist
Phone: 412-268-7632
Email: rmelvill@andrew.cmu.edu
Becky joined the Office of Disability Resources in January 2018. Before she joined the team at CMU, Becky was a Disability Specialist at the University of New Hampshire and, most recently, an Accommodations Administrator at Harvard University. At her previous institutions, Becky worked closely with students, parents, faculty, and other staff while facilitating academic, residential, dining, and physical accommodations. This experience has been useful in transitioning to her role at CMU as an academic coach for students with disabilities. She received her bachelor's degree in psychology from the University of Maine and her master's degree in student personnel administration in higher education from Springfield College.
Outside of the office, Becky can usually be found sporting the team gear of her much-loved New England sports teams (Go Pats!), trying to find the perfect plate of nachos, or out on a long run. She lives in Squirrel Hill with her husband, two dogs, and revolving door of foster dogs.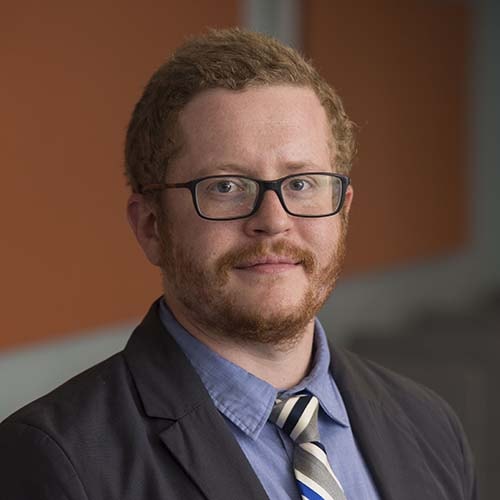 Ethan Obstarczyk
Program Administrator
Phone: 412-268-5940
Email: ethano@andrew.cmu.edu
Ethan Obstarczyk has been working in the Office of Disability Resources since November 2013 and transitioned into the role of Program Administrator in the fall of 2016. Before coming to CMU, he worked at the University of Pittsburgh's Graduate School of Public Health, assisting with the coordination of a Hepatitis B study. A people person by nature, Ethan enjoys the day-to-day interaction with the students of CMU and their families when they visit campus. He received his bachelor's degree in communications from the University of Pittsburgh at Greensburg in 2007.
When not at CMU, Ethan can typically be found watching and cheering on the Pittsburgh sports teams, especially his beloved Pirates. He also enjoys going to concerts, playing softball and keeping up-to-date on the latest movies and video games. He lives in the Point Breeze neighborhood of Pittsburgh with his wife and their two cats.
Address:
Margaret Morrison Plaza A30
5136 Margaret Morrison St.
Pittsburgh, PA 15213
Office Hours:
Monday-Friday, 8:30a.m.- 5p.m. (by appointment only)
Email: