General Education Program
for Students Enrolled Prior to Fall 2021
The Dietrich College General Education program encompasses a set of requirements that provide a core foundation and knowledge for all students across the College, regardless of their primary major. 
During your four years of study, you are also expected to complete a series of elective courses in General Education. The range of courses from which you can choose is very wide. These options are designed to help you to maintain and enhance your intellectual breadth in ways that are more closely tailored to your particular interests. In your first two years, you should use your General Education courses to explore potential majors or interests that you might want to pursue as an additional major or a minor. In your third and fourth years, you can use your remaining General Education requirements to enhance your knowledge of disciplines beyond your chosen major(s) and minor(s). And, throughout your studies, we hope these courses will enhance your intellectual growth by creating stimulating comparisons and synergies from disparate fields of study.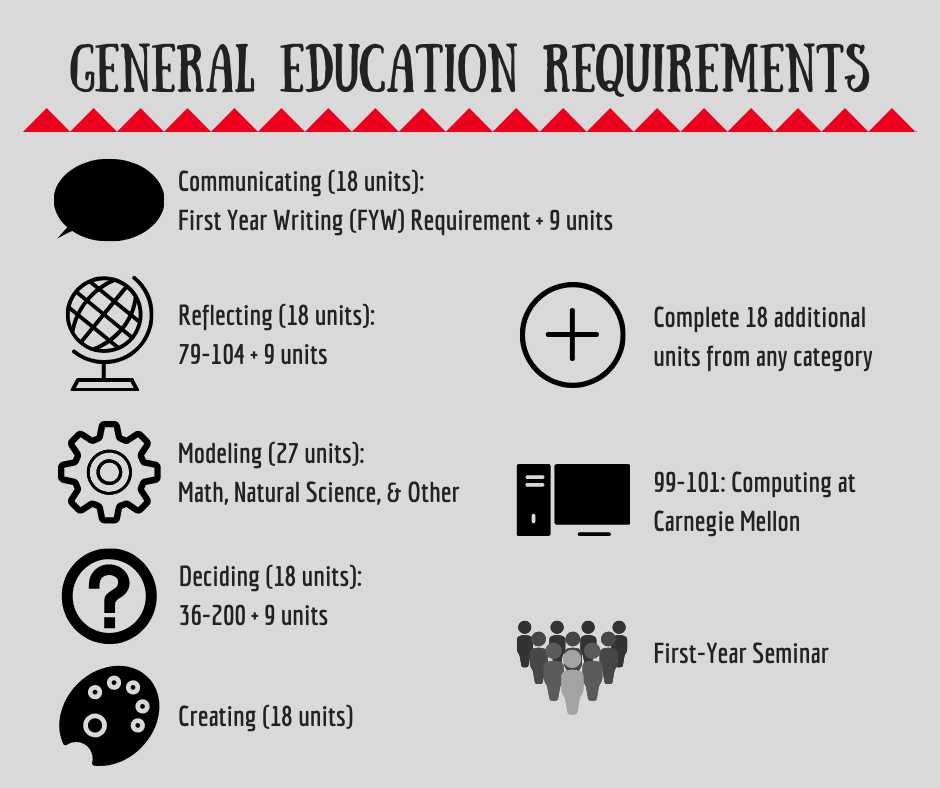 How many General Education credits do you need?