May 17, 2016
Double Duty: CMU Police Officer Nabs Bachelor's Degree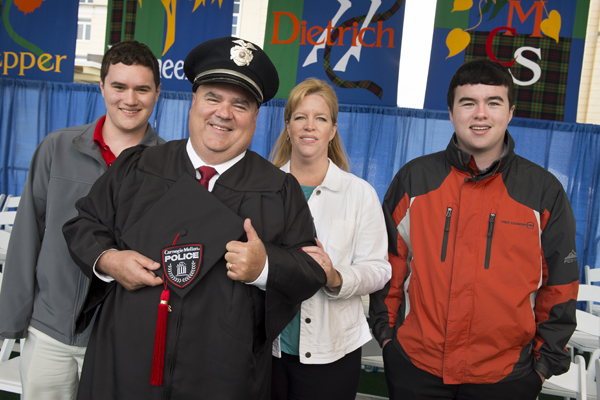 Joseph Bernarding has been in hot pursuit for a decade.
Since 2006, the Carnegie Mellon University police officer, husband, father, soccer coach and scout leader has been pursuing his bachelor's degree in ethics, history and public policy (EHPP).
When Bernarding started his studies, he thought it might take him about twice as long to complete as the average full-time student.
"Boy, was I wrong!" he said. This spring, Bernarding received his degree, 10 years after he started.