August 02, 2021
Temporary Reinstatement of Facial Covering Requirement
Dear Members of the Carnegie Mellon Community,
I write to you today with an important update. Out of an abundance of caution we will be reinstating the requirement for everyone to wear facial coverings starting Sunday, August 15th. This decision was informed by the recently updated CDC guidelines and we anticipate this to be a temporary measure as we plan a safe return to campus. As always, vaccinated individuals who wish to wear a mask before August 15 are welcome to do so.
We continue to closely monitor the Delta variant and the recent uptick in regional cases, which coupled with our plans to welcome thousands of community members back to Pittsburgh for the new academic year, make it clear we need to take this action to protect the health and safety of our community.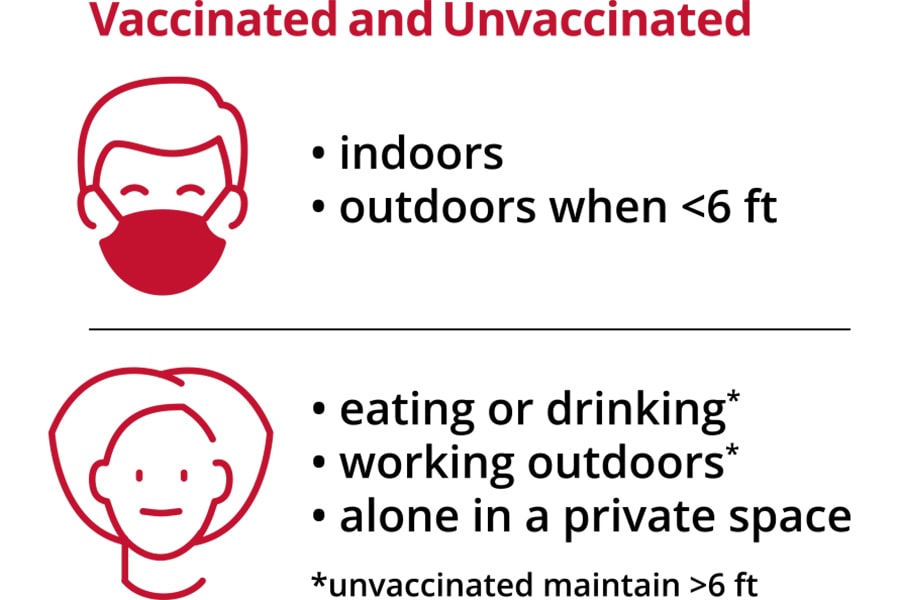 The key to ending this pandemic is getting everyone vaccinated and we strongly encourage those who have not yet been vaccinated to do so at your earliest opportunity to help protect yourself, your loved ones, and your community. To assist with this, we will be offering free vaccine clinics open to students, faculty, staff and affiliates this month and throughout September. To schedule your appointment, please visit this link.

If you are vaccinated and have not already done so, please upload documentation of your COVID-19 vaccination to the CMU Vaccine Database no later than the end of the day today, August 2nd. For instructions on how to enter your COVID-19 Vaccine Information in HealthConnect, visit the COVID-19 vaccine database webpage.

As always, we continue to monitor the overall COVID landscape both regionally and nationally to inform and guide our ongoing mitigations. As we settle into this posture for the start of the academic year, we will reassess the continued requirement for facial coverings once the semester is underway and we have the benefit of data and experience on vaccination rates and virus prevalence.

Thank you for your continued partnership, patience and resilience as we continue to forge forward toward overcoming this pandemic together.

Sincerely,

Daryl Weinert
Vice President for Operations, Interim Vice President for Research, COVID-19 Coordinator