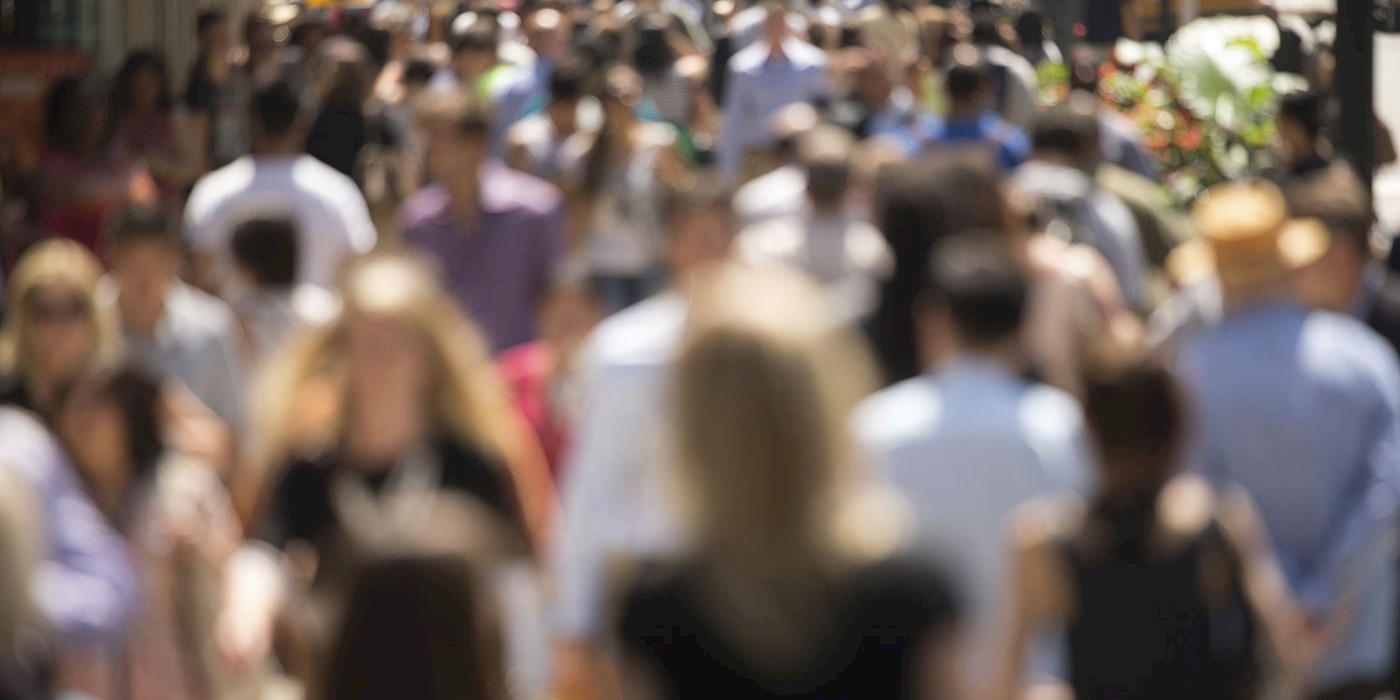 Amelia Rosen used to drive her family nuts. On vacation in Hawaii, as they prepared to leave the hotel room for a walk on the immaculate beaches, she would announce that she was staying back to sketch architectural designs in her notebook. To Rosen, there simply wasn't room in the pristine scenery of the island for her imagination to flourish. Rosen didn't want "pretty" she wanted complicated.
During her college hunt, she learned that Carnegie Mellon, the same place that churned out Nobel-prize-winning computer scientists and Oscar-winning actors, was among the top 10 undergraduate programs in the United States for architecture. She liked the interdisciplinary approach of the school, which meant she could also pursue her love of photography, and she was attracted to the school's strengths in technology and sustainability.
But Pittsburgh? The Rosens lived in beautiful Los Angeles. What could a dirty, old industrial city 2,000 miles away teach you about how to live in the world?
Plenty, Rosen knows today. She is now in her fourth year, and she's president of Carnegie Mellon's chapter of the American Institute of Architecture Students (AIAS), the 100,000-alumni-strong student arm of the 159-year-old American Institute of Architects, the leading association in the field. Rosen and a team of other CMU students, led by fifth-year architecture major Thomas Sterling, have proposed and won the host spot of the AIAS Northeast "Quad" event, considered the most important gathering of future architects held each year. It's the first time Pittsburgh is a Quad host, and it's Pittsburgh's complicated urban revitalization story that makes it such an attraction.
The thousands of future architects who make up the AIAS membership are faced with some of the most daunting design challenges the world has faced yet: massive urbanization of world populations, extreme weather conditions, a need to build for community and sustainability.
Thanks to Rosen and to Sterling, who is quad chair and conference coordinator of the upcoming event, and the rest of the CMU team, hundreds of these problem-solvers are converging on Pittsburgh from March 31 to April 2, 2016, to hear what a city that has reinvented itself has learned, sometimes the hard way. Not only Buffalo and Baltimore can learn from "Forge: New Urban Frontiers," but also Manhattan and Boston. Pittsburgh is coming up with very new ways to address growth, ensure inclusion of people from all walks of life, and question constantly how to build on the momentum.
The keynote speakers include Pittsburgh real estate developer and urban change-maker Eve Picker, who was a major force in the reinvention of neighborhoods like the now-revitalized East Liberty, recently named by USA Today as a Top 10 Up-and-Coming Neighborhood. The blight-to-hope story of another Pittsburgh neighborhood, Braddock, will be told by keynoter John Fetterman. Mayor of a town that epitomizes the struggles that came with the steel industry's collapse, Fetterman is also a candidate for the U.S. Senate. He has been a driving force of urban renewal in the shadow of Braddock's years of decline—where abandoned lots have become a two-acre organic farm stewarded by at-risk youth, where the first Carnegie Library in the United States is being preserved, and where an arts renaissance has prompted people in creative professions from places like Chicago and Portland to make Braddock home. Pittsburgh's ability to re-envision itself isn't a story told in a vacuum, though, and so the Quad event will also include as a keynote speaker James Ramsey, a visionary from New York City, and principal of the influential architectural firm raad and creator of the NYC "Lowline," a reuse initiative that is transforming an old trolley station in the Lower East Side of Manhattan to an underground public green space.
In addition to these keynote events, Quad attendees will check out how public design and arts initiatives have revived whole neighborhoods. They will tour some of the world's most sustainable buildings. They will learn how Pittsburgh managed a technology boom in software and healthcare even in the midst of a long recession—such that companies like Google, Apple, and Intel have located here. They will learn how sustainability and reuse initiatives can involve communities and underserved populations as much as they do buildings.
Old Materials, New Skills
Pittsburgh knows what it is to be on top and then fall. Its population today is only half its peak of more than a half million people back in the 1950s. The collapse of the steel industry hit the city hard, and today many of its 90 neighborhoods struggle with these lingering ghosts. There are pockets of change—neighborhoods revitalized by technology and development like East Liberty and Lawrenceville—but many areas continue to try to catch up. This means a lot of opportunity for the imaginative—unused land, abandoned industrial sites, and architecturally exciting buildings on the brink of crumbling. Although decades ago the impulse might have been to tear down the decaying and start fresh, the architects of the future are more creative than that.
The shift toward reuse may be why such an unusual project is unfolding in the North Point Breeze neighborhood of Pittsburgh. Through a program called Project RE_, Carnegie Mellon students—some of whom have come from all over the world—are working side-by-side with former inmates who are looking for a second chance. This job-training program serves to get people off the streets by equipping them with marketable construction skills, while addressing a labor shortage in the building trade. It also focuses on the hardest-to-move materials, those that might otherwise route to landfills, of Construction Junction, a long-established Pittsburgh facility for cast-off building materials, as well as a partner to Project RE_.
Studies have shown that a worker population with just 6% creative workers—in design, engineering, arts, education, and music—can tip the scales toward a neighborhood that is thriving.
But most importantly, new frontiers in community relations are happening. "There are so many times I've seen eyes opened on both sides," says John Folan, Carnegie Mellon professor and Project RE_ co-founder. "So little separates us. It usually comes down to circumstances, and recognition of that fact can inspire better efforts at breaking down barriers."
Making something new out of the discarded, students and job trainers alike are learning the art of reuse, which Folan says comprises the majority of what he and his contemporaries work on. "I remember being frustrated by the adaptive reuse project utilized on my registration exam to become an architect in the early '90s. I thought, 'How is this relevant? I'm going to work on new buildings.'" He thinks the shift from the new to the renewed is not just reflective of changes in the architectural field. It's a cultural shift, an exciting one for places with plenty of old to integrate into the new, like Pittsburgh.
The most difficult nut to crack in urban renewal and gentrification, however, is often the people problem. How can growth include everyone and not just the advantaged? His Project RE_ program intends to address these issues. Folan believes that the more time the two groups spend together, working shoulder to shoulder on common objectives, the more gaps between advantaged and disadvantaged can close, and the more real change can take place.
This is another lesson to future architects: It takes more than some ideas and some blueprints. Today's architecture projects extend beyond the plans and require financing skills, marketing skills, and a good dose of people skills. If Pittsburgh's urban frontiers can teach anything to other cities, it's this: To practice architecture today, you need to be a lot more than an architect.
Nothing Comparable
In the neighborhoods of East Liberty and Friendship and Lawrenceville, old factories have been transformed into trendy loft buildings, once-empty lots are the sites of new businesses, a First Friday event attracts people from all over the city to check out the thriving arts scene on Penn Avenue, including a glass-blowing studio, several dance centers and art galleries, and a makers studio with projects and classes for all ages.
This transformation has been 20 years in the making, and Eve Picker (a keynoter at the Quad event) was a major player in the developments. She remembers when she began the work of renovating the Liberty Bank building (in East Liberty) into office space—the neighborhood was so run-down, and the building, even after renovation, had so little value, that traditional financing from a bank made up less than a quarter of the total project cost. She needed partners who were willing to, and positioned to, take risk in under-served neighborhoods like East Liberty, and many of her projects would not have been built but financing from the Pittsburgh Urban Redevelopment Authority.
Although much improvement has been realized, it really hasn't touched Garfield, a small neighborhood in the midst of it all. This stretch, bordered by the renewal of East Liberty and Lawrenceville, continues to be blighted: vacant lots, burnt-out houses, broken windows, and piles of trash.
Given the growth happening around it, the Garfield neighborhood presents Picker with a new kind of challenge. The surrounding trendiness now provides enough high-priced lofts, perhaps even too many. Does Garfield need to follow the same trajectory as its neighbors, with market forces driving up prices and forcing residents out of their homes (many of whom have lived there for generations)? Or can Pittsburgh be sophisticated enough to ensure that affordable housing is possible in the midst of gentrification?
Mulling over possible solutions, Picker became obsessed with a statistic she kept seeing: 6%. Studies have shown that a worker population with just 6% creative workers—in design, engineering, arts, education, and music—can tip the scales toward a neighborhood that is thriving. She developed an initiative called 6% Place with a goal to fill in the neighborhood's vacancies with creative workers who will both benefit from Garfield's existing amenities and invest in the neighborhood's future. And, as a complement to the trendiness and high rents that have brought vitality all around Garfield, 6% Place will make affordability a key component of its efforts.
With Professor Folan's guidance, 70 students in his Issues of Practice class collaborated with Picker and studied Garfield for the 6% project. They examined Garfield's physical attributes and demographic data—learning that topography, road patterns, median income, educational achievement, family makeup, and many other demographic statistics have isolated Garfield from the growing wealth around it. The students then assisted Picker's team in developing 16 incentives in the 6% Toolbox, incentives for attracting a 6% population to Garfield.
The Tiny House in Garfield—one of the incentives—was opened to public tours on January 31. Tiny houses have been popping up across the nation, representing a trend in eco-friendly, lower-cost, simplified living design. But Picker says Garfield's Tiny House was about more than the national movement:
"It was a tool we used to turn eyes onto Garfield because many of the residents there told us when we interviewed them that they felt invisible. We were looking for a way to make Garfield visible and attractive."
"People thought cities were a lost cause back in the '70s and '80s…they're turning back to them now, but that means we face challenges that come with mass urbanization, with mega-cities."
It worked. More than 500 visitors walked through, in groups of two or three at a time. And, not long afterwards, Picker received a congratulatory call from Aggie Brose, Deputy Director of the Bloomfield Garfield Corporation, whose mission is to improve the quality of life for all in Garfield and surrounding neighborhoods through active community engagement.
Picker says Brose told her: "Nothing we have done has put us on the radar as this has. Thank you. We are getting calls from developers who want to talk with us about building houses in Garfield. It seems everyone is talking about The Tiny House in Garfield."
Seeing a 6% Place initiative come to fruition was cause for celebration, but Picker will tell you that getting there was almost impossible.
Long before she arrived on the scene, the old, blighted home had been bulldozed into the basement—old appliances, electrical, pipes, carpet, everything—leaving a hole crammed with detritus. Remediation of the lot alone would cost almost half what she'd targeted for the asking price. The banks said the same thing they'd said before: There was nothing comparable, no way to finance such a building. New sewage and storm-water requirements meant that the house had no infrastructure unless Picker's team dug trenches themselves and then rebuilt the sidewalk and street—another expensive cost.
"It makes sense to use existing city lots for affordable housing, not greenfields, but it's a very expensive venture."
She's not sure tiny houses will proliferate throughout Garfield. Logistical challenges she came up against make it too expensive in the current economic climate. But she thinks things like tiny houses are possible if people think big. And thinking big means thinking about the whole. Not just the land and buildings, but the people and communities.
That line of thinking has prompted Picker to launch a new business, Small Change, which is a crowdfunding portal that she say "matches investors with developers of transformative real estate projects" just like the ones she has struggled to finance.
She says she is looking forward to sharing all of her Pittsburgh stories with the AIAS Quad attendees, adding that more than any other college grads, she likes to hire the ones with an architecture degree, because they can think analytically, creatively, and with their sights on the big picture.
"I don't just want to do projects that make money," Picker says. "I want to do social change."
Going Deep
Social change is what James Ramsey hopes to achieve in New York City. "The public good stuff often gets left by the wayside," he says, and he thinks architecture can be a vibrant force in knitting together communities. Ramsey is one of the hottest architects in New York, principal and founder of raad studio, which is best known for its Lowline project, a proposal for the world's first underground park, in the Lower East Side of Manhattan, adjacent to the Essex Street station. The area, with ceilings 20 feet high, extends three city blocks and was used until 1948 as a station and loop for streetcars crossing the Williamsburg Bridge to and from Brooklyn. He and his partner, Dan Barasch, have proposed that natural light would be directed belowground with solar optics—to provide an area in which trees and grass could grow beneath the city streets.
Ramsey is fortunate enough that comparables to the Lowline exist. His Lowline project has neared its necessary funding levels because of innovations in reuse like the High Line in the Chelsea section of Manhattan, which transformed abandoned elevated rail lines into a public promenade of native plants and unusual views of the city from three floors above. But the High Line has been criticized for running up rents, running out residents, and attracting more tourists than it can handle. But it is also frequently credited with breathing new life into its surrounding neighborhoods and giving hope to other neighborhoods in need of a boost, like the Lower East Side.
Being the first is difficult, Ramsey says, but as a beneficiary of the precedent the High Line created for his Lowline project, Ramsey is cheering on folks like Folan and Picker, who are forging the way so that similar initiatives can follow nationwide.
"People thought cities were a lost cause back in the '70s and '80s, an unsolvable problem," he says. "They're turning back to them now, but that means we face challenges that come with mass urbanization, with mega-cities." The Lowline's Lower East Side is a multi-ethnic neighborhood with a deep history. Every factor—power, transportation, housing density, access to water and food, access to nature and public spaces—must be taken into account as the area is transformed, and the richness of the existing culture must also be preserved.
Ramsey says he's excited to come to Pittsburgh and check out ways that the city innovates as it gentrifies. He's only visited once before and found the town's signature sandwich-topped-with-french-fries to be a pretty innovative maneuver. He has many New York stories to share with the Quad attendees, but he also expects to take back some ideas about renewal, technology, sustainability, and the future of cities.
It's Showtime
In the meantime, Rosen and her team are putting the finishing touches on their program for the Quad, and she's gotten a true taste of how far beyond the sketchbook architectural work extends. Tours and talks fill the program, from tiny houses, to the world's greenest buildings, to collaborative reuse, to social change, to community diversity. They'll look at the greenest buildings in the world at the Phipps Conservatory and the Tower at PNC Plaza. They'll tour the established: Heinz Field; Frank Lloyd Wright's most iconic house, Fallingwater; some of downtown's most architecturally interesting buildings; and the Carnegie Museums of Art and Natural History. And they'll learn about the new: a whiskey distillery that's renewing the craft-spirits industry in Pittsburgh, the TechShop that has sprung up alongside Google Pittsburgh, and a movie production studio in the Strip District that is a reuse story in its own right.
"I love the way Pittsburgh's defunct libraries are now cafés, steel-mill sites become retail districts, old warehouses become artist lofts," says Rosen. She thinks her contemporaries will see it as she does. It may not be as pretty as a pristine beach, but in many ways it's a lot more interesting.