Rachel Ciavarella is making waves with Morris the Reversible Fish.
The Carnegie Mellon University alumna raised enough funds to send Morris, a 14-inch huggable fish, into the retail toy world this summer.
She conceived the idea as an undergraduate. One class assignment was to create something that explored fibers, and Ciavarella created a fish using multiple textures.
Mark Baskinger, associate professor and director of the first year program in CMU's School of Design, recalled Ciavarella's work as one of the more memorable projects to come out of his Experimental Form class, which examines materials and objects.
"I wanted to rekindle the experience of tactile exploration that we use as babies and remind people that textures are not mundane — they're a way to understand the world," Ciavarella said.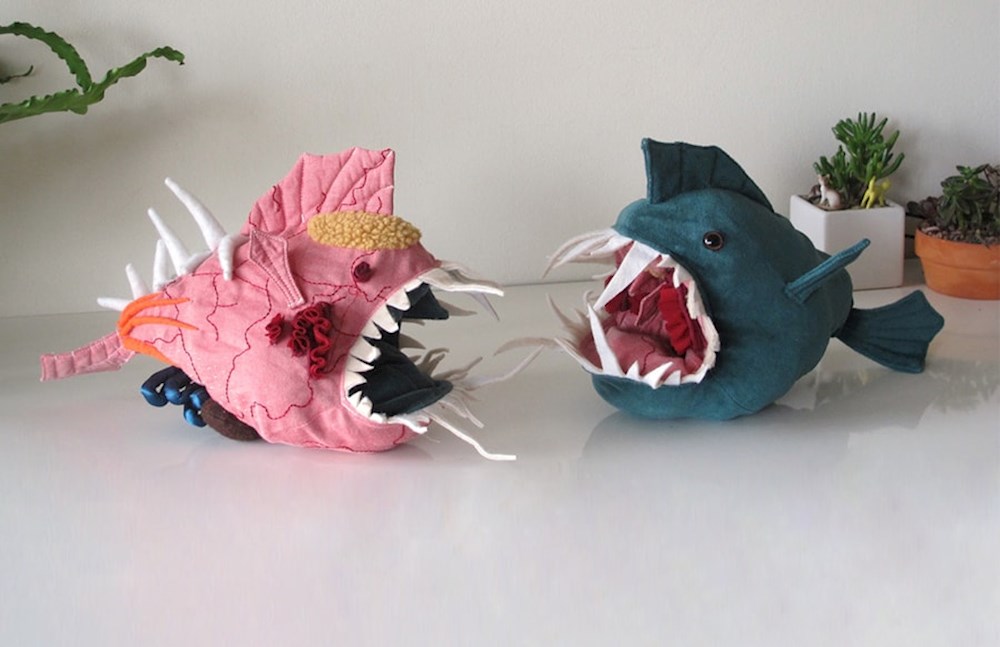 Morris straddles the line between stuffed animal and science model. Hands can squeeze into the fish's mouth and turn Morris inside out, revealing his guts, which are made of various materials and are loosely based on the anatomy of an actual fish.
"It illustrates how we aren't just what we see on the outside," Ciavarella said.
Baskinger noted how Ciavarella's project was popular with her classmates and believed Morris could have a greater following.
Ciavarella devised a plan to manufacture Morris through a Kickstarter campaign, an online platform that allows people to crowdsource funding for all sorts of projects. The campaign nearly doubled its $25,000 goal.
"I think Morris has great potential in the toy market, precisely because it's a blend of different characteristics I don't think we've seen before," Baskinger said.
Personality and playful beauty are hallmarks of Ciavarella's work, Baskinger said. As an undergraduate, she produced CMU's Lunar Gala, the school's annual fashion show, in 2013 and 2014. She also received a Spoonflower Emerging Designer Grant in 2014 and a grant from CMU's Frank-Ratchye STUDIO for Creative Inquiry in 2015.
After graduating in 2015 — she majored in industrial design with a concentration in physical computing — Ciavarella worked on a human interface device prototyping team at Apple Inc., building functional prototypes for features on products including the iPad, iPhone and MacBook Pro.
She said lessons from CMU were essential at Apple. For instance, Ciavarella recalled her final project in Golan Levin's Interactive Art and Computational Design course: to create a pair of animatronic heads controlled with Skype.
"I was trying to make Hollywood-grade heads," she recalled, "but his advice was to keep it simple. He kept telling me to work smarter not harder."
Ciavarella left Apple this spring and moved to Brooklyn to focus on her freelance design career, devote more time to Morris and perhaps create more creatures.