Whether it's The Atlantic proclaiming "What Millennials Love About Pittsburgh" or The New York Times touting "Pittsburgh's Youth-Driven Food Boom," the city continues to attract national attention as a hot spot for culture and entrepreneurial energy. Now, Carnegie Mellon University alumnus and trustee Luke Skurman is capturing that spirit with the Thrival Innovation and Music Festival, a multipurpose celebration of new ideas and performances from Sept. 20-24.
The festival, expected to draw more than 15,000 people, is part of the nonprofit Thrill Mill, which Skurman, one of the area's leading entrepreneurs, co-founded in October 2012 and serves as chairman of the board.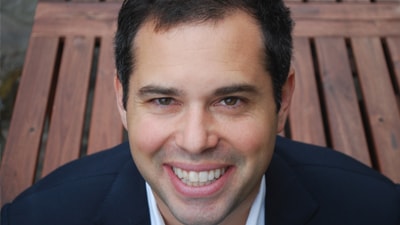 "In the years before Thrill Mill, I found that a lot of my CMU network would disappear after getting their degrees; they moved to New York, The Valley, D.C.," Skurman said. "I envisioned Thrill Mill as a way to help reverse the brain drain, encourage entrepreneurs to move to Pittsburgh and to shine a bright light on the city's innovation economy."
The innovation accelerator has two parts: an industry agnostic incubator; and Thrival, a combination of talks by renowned thought leaders, interactive programming of innovation-focused technology and music performances by top emerging national artists.
"We named the festival Thrival because we believe Pittsburgh is going to thrive and that it's in the midst of a revival, so the name is a hybrid of thriving and revival," Skurman explained. "We want Thrival to give people a reason to travel to Pittsburgh and see all of the momentum here, to check out the food, the startups, the robotics, all of the energy that is happening here. Every region wants more startups, more investment dollars, glowing stories in the national media, but it has to start at a grassroots level. Thrival is trying to do just that."
All of the festival's events will take place at venues on Pittsburgh's North Side. Keynote speakers include:
Bennet Omalu, the forensic pathologist and CMU alumnus who became the first doctor to discover and identify chronic brain damage as a major factor in the deaths of some professional athletes;
Meghan McCain, a Fox News host who discusses women's issues, social issues and marriage equality;
Eugene Robinson, columnist for The Washington Post and winner of the 2009 Pulitzer Prize for his commentary on the 2008 presidential race that resulted in the election of America's first African-American president; and
Ann Makosinski, an inventor who while still in high school created The Hollow Flashlight

, which

was recognized with several awards, including honors at the 2013 Google Science Fair and the 2014 Intel International Science and Engineering Fair.
After Luke graduated from CMU, he could have moved anywhere, but he chose to stay in Pittsburgh, and we're very glad he did.
In all, there will be more than 50 speakers representing a myriad of fields from medicine to politics. There also will be approximately 50 exhibitors from Pittsburgh-based companies, nonprofits and community organizations, and more than two–dozen music performances, including The Chainsmokers, who currently have Billboard's number-one song, "Closer."
Skurman called Thrill Mill a labor of love. He is CEO of the startup Niche, an online site that helps users with some major life decisions, such as selecting the best K-12 school and college, and where to live.
Skurman founded Niche in 2013 as an extension of his first startup, College Prowler, through which students reviewed schools' academic and social life. Skurman said that last year 75 percent of all high school seniors who were college bound visited the Niche site. Niche, which is based in Pittsburgh and has 35 employees, last year had nearly 40 million unique visitors and has 120 million reviews and opinions to date.
As for Thrill Mill, Skurman said, "I have zero agenda, other than if Pittsburgh is thriving then it's good for everybody, including Niche."
Skurman grew up in San Francisco but ventured east to attend CMU because of the school's highly ranked business school and its urban setting. He earned his bachelor's degree in business from the Tepper School of Business in 2002 and his master's degree in public policy and management from the Heinz College in 2004. Today he serves as one of the university's trustees.
Pittsburgh Mayor William Peduto has taken note of Skurman's community efforts.
"After Luke graduated from CMU, he could have moved anywhere, but he chose to stay in Pittsburgh, and we're very glad he did," Peduto said. "He's among those who are helping to revitalize Pittsburgh — in Luke's case through his successful entrepreneurship and his integral role in turning the Pittsburgh-based Thrival Festival into a reality."
Skurman said he fell in love with Pittsburgh while at CMU.
"I want to build a seminal company in Pittsburgh, and that's what I want Niche to become," he said. "I have no interest to be here a couple more years and then hop over to Austin or Boulder or The Valley. Here we have low employee turnover, low cost of living, and we're not going to be dependent on investors indefinitely. The quality of life in Pittsburgh is very, very high and a perfect place to build a company."