12/2019 - Dr. Ren and students of the Engineering Molecular Cell Biology Class held an educational poster session with our high school visitors from the Gateway School District. Excited to convey and dissucss intriguing biomedical concepts with the future engineers! Thank you Shari and Judy for making this possible.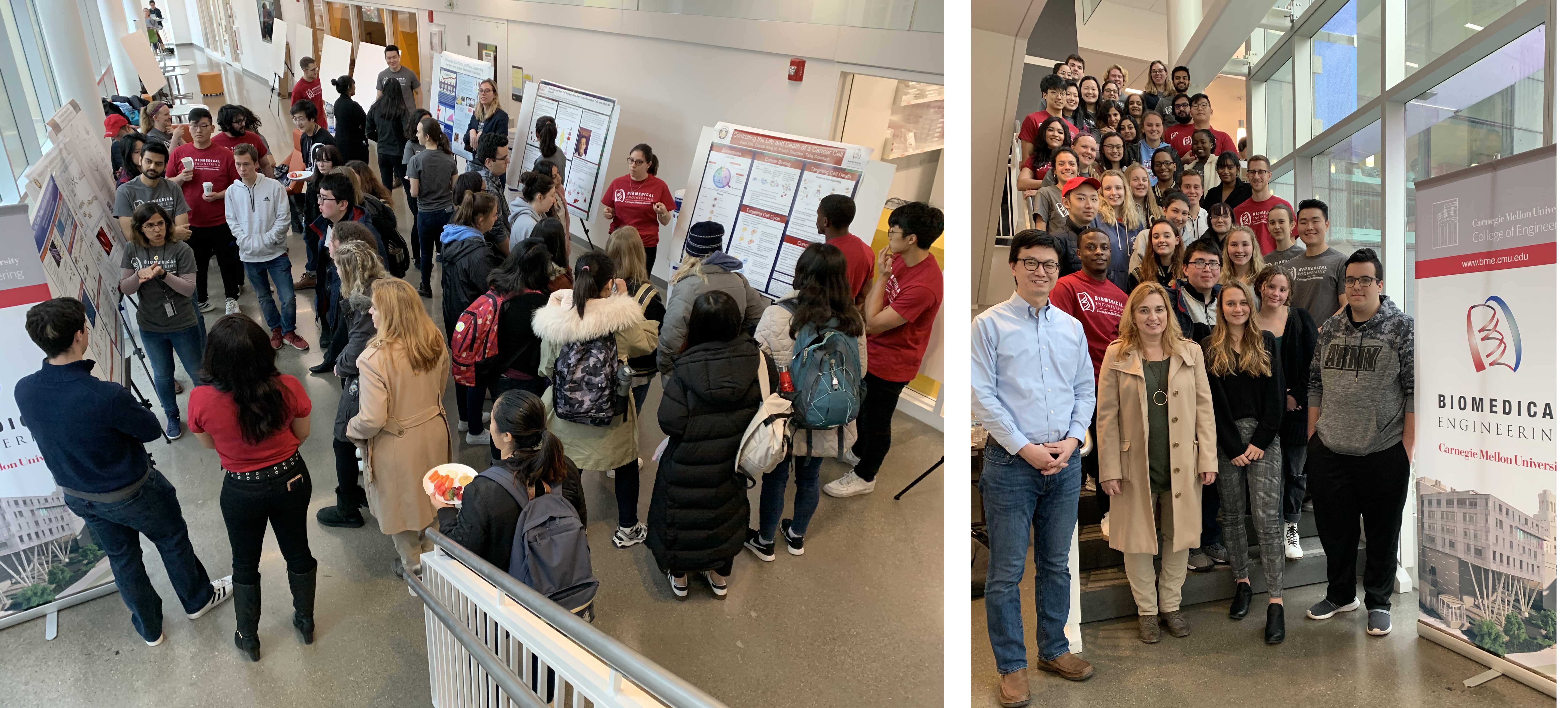 03/2019 - Dr. Ren

 

met with 11 local high school biology teachers to discuss how to better incorporate biomedical engineering, especially tissue/organ engineering, into high school curriculum. We appreciate the teachers taking a Saturday morning to visit us and share their enthusiasm about biomedical engineering. Look forward to future collaborations! Thank you Judy, Pam and all our students for making this such a wonderful event.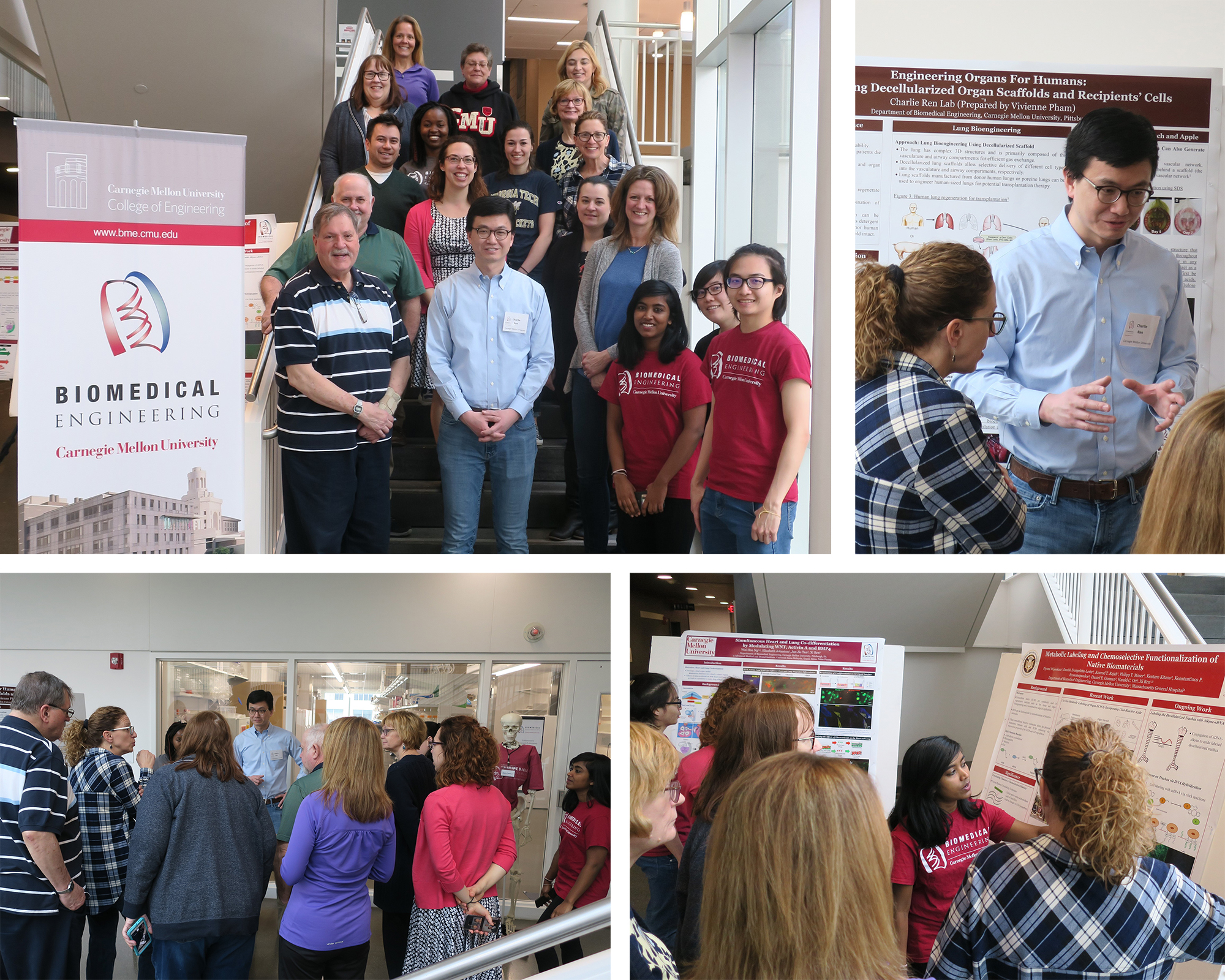 03/2019 -

 

The Ren Lab held a session 'Engineering Organs for Humans' at the Engineer the Future Exhibition at Carnegie Science Center.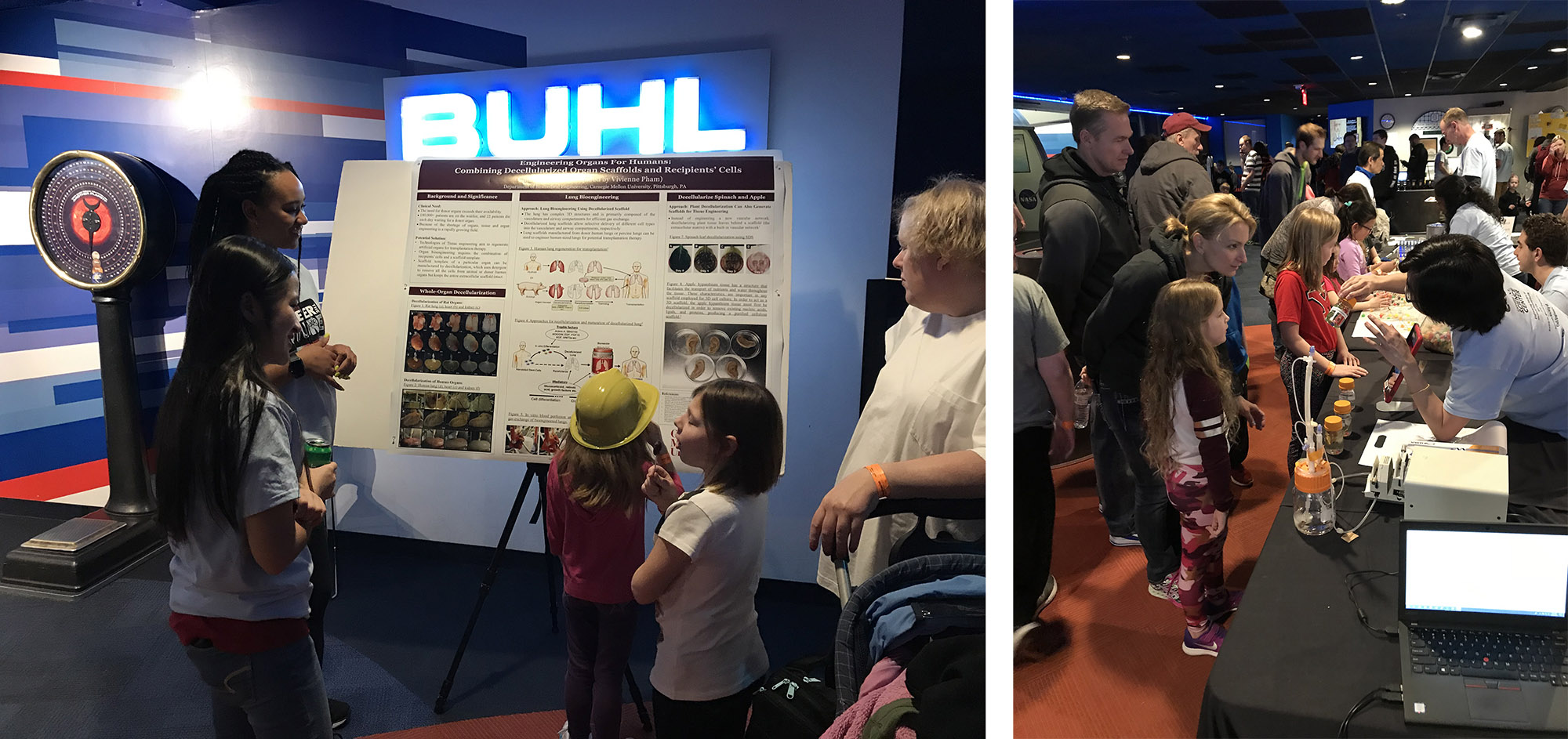 02/2018 - Ren Lab showcased our research at Explore Engineering that was held at Carnegie Mellon University to expose K-12 students to a variety of engineering disciplines.