2010 News
Monday, October 25, 2010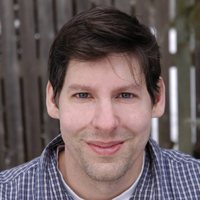 A new organization, co-funded by the English Department, has officially launched. The Pittsburgh Consortium for Rhetoric and Discourse Studies (PCRDS) is directed by James Wynn, Assistant Professor of English and Rhetoric here at Carnegie Mellon University.

 MORE
---
Friday, December 10, 2010
Congratulations to those English Department students graduating this month!
MORE
Friday, December 10, 2010
This semester, Dan Markowicz worked to bring practical experience in sustainable agriculture to the classroom in his section of 76101 (Interpretation and Argument). To achieve this, he brought in local organic farmers to lead a class discussion.

MORE
Thursday, December 9, 2010
Noted choreographer and classical dancer Oopali Operajita (MAPW '95) served as the artistic director and choreographer for the Concert for President Barack Obama, hosted by Indian President Pratibha Patil at India's presidential palace on November 8, 2010.
MORE
Tuesday, November 30, 2010
Christopher Ward, who graduated from CMU in 2007 with an MA in Rhetoric, recently published an article in the book "Error: Glitch, Noise, and Jam in New Media Cultures," edited by Mark Nunes.

MORE
Monday, November 29, 2010
Tuesday, November 30th will be "Terrance Hayes Day" in the city of Pittsburgh, honoring English Professor Terrance Hayes for his recent National Book Award honor.
MORE
Thursday, November 18, 2010
Lighthead, the latest poetry collection from Professor Terrance Hayes, has won a 2010 National Book Award.  Since being published in April 2010, Lighthead has also received a Pushcart Prize and been named a National Book Critics Circle awards finalist.
MORE
Sunday, November 14, 2010
CPID students Gretchen Mendoza and Jennifer Shirey receive research grants through the Kynamatrix Research Network.

MORE
Sunday, November 14, 2010
Ph.D. in Rhetoric students Alexis Teagarden, Hilary Franklin, Doug Cloud, and Matt Zebrowski have launched a rhetorical analysis blog entitled "The Silver Tongue." Ph.D. in Literary and Cultural Studies student Kate Holterhoff is the blog's illustrator.
MORE