Pedro Ferraira, Dalian 2019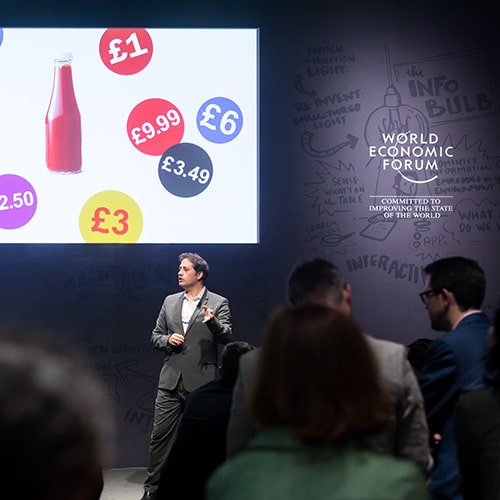 World Economic Forum Annual Meeting of the New Champions
July 1-3, 2019
Dalian, People's Republic of China
A team of three Carnegie Mellon University researchers formed an all-CMU panel - Alessandro Acquisti and Pedro Ferreira from the Heinz College of Information Systems and Public Policy joined Anita Williams Wooley from the Tepper School of Business to discuss trust, privacy and decision-making. Their conversation for international thinkers and policy makers centered around the Forum's 2019 theme: Leadership 4.0: Succeeding in a New Era of Globalization.
A fourth member of the CMU community, Gabriel O'Donnell from CMU's CREATE Lab, brought EarthTime technology to China and featured themes such as sustainability, urban fragility and modern slavery.
Mellon College of Science Associate Professor Po-Shen Loh also attended the conference as a member of the Forum's Young Scientists community. He was one of 40 international researchers chosen last year by the Forum for the professional development program. Loh is a mathematician who focuses his research on the intersection of discrete systems, probability and computer science.
CMU DELEGATION:
Alessandro Acquisti, Pedro Ferreira, Po-Shen Loh, Gabriel O'Donnell, Anita Williams Wooley
Video Showcase