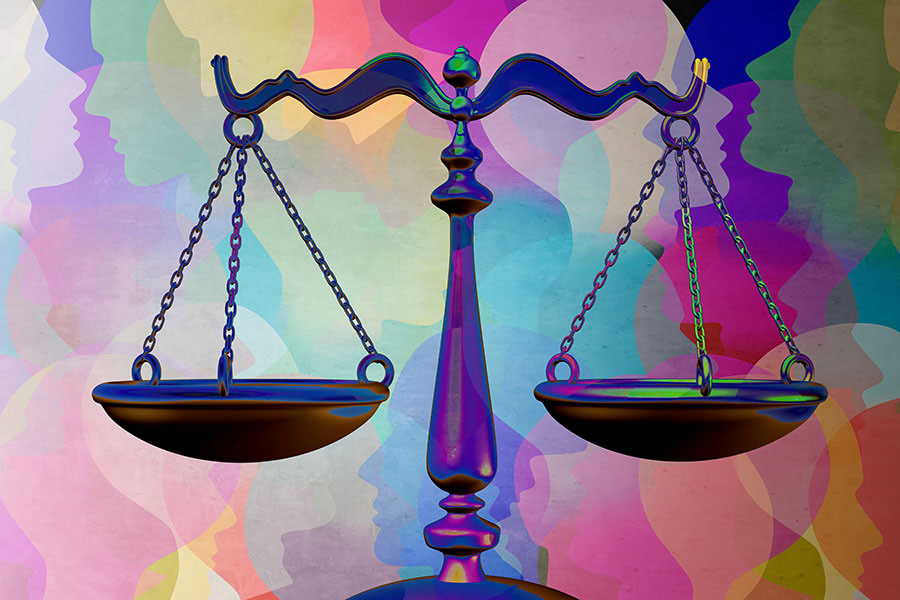 March 07, 2023
Building a More Ethical Future: All Social Change Begins With a Conversation
Ethics is one of today's hot-button issues. Major corporate scandals, political divisiveness, sexual harassment, emerging technologies, social activism, sustainability…everywhere we turn, there are prods to examine and refine our beliefs and values. Everyday choices about what to eat or where to shop are framed by business practices that create decisions about source materials, labor practices, and the environment.
Ethical behaviors can lead to meaningful societal changes. But first, ethics must be clearly defined and articulated, a process which requires commitment, careful consideration, and layered understanding.  
Ethics thought leaders at the Tepper School, along with their professional colleagues who serve as ethics experts in business, are tackling this complex issue. 
Meaningful Work and Building an Ethical Future Forum
The Tepper School of Business has been on the leading edge of preparing its graduates to meet the challenges of ethical business practices for decades. On Feb. 16, thought leaders gathered at Simmons Auditorium in the Tepper School for the Meaningful Work and Building an Ethical Future Forum, coupled with a Career Fair for Carnegie Mellon students interested in finding meaningful work at ethically responsible companies. The full-day conference covered several specialty areas from a variety of angles under the unifying theme that all social change begins with a conversation.
The inaugural ethics forum and career fair was inspired by a four-way conversation that began in 2022: Taya Cohen, Associate Professor of Organizational Behavior and Business Ethics; John Levinson (MBA 1980), Founder and President of Westway Capital; Derek Leben, Associate Teaching Professor of Ethics; and Erika Cheung, Co-Founder and Executive Director of Ethics in Entrepreneurship and Theranos whistleblower, each played a key role in planning the forum.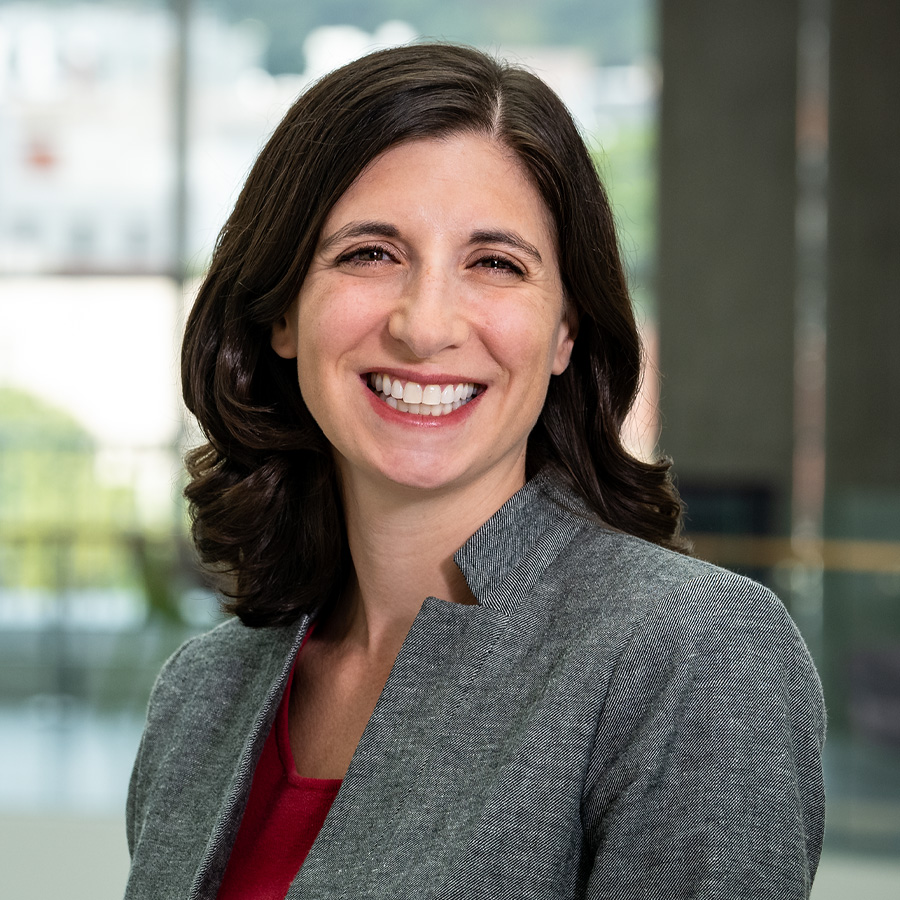 Taya Cohen
Associate Professor of Organizational Behavior and Business Ethics

Derek Leben
Associate Teaching Professor of Ethics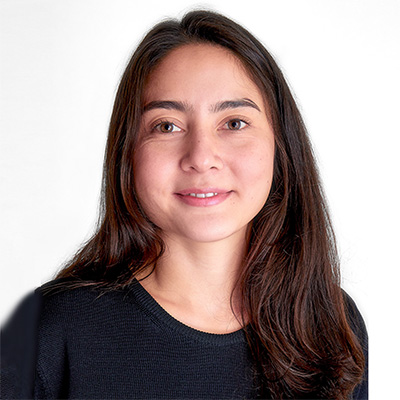 Erika Cheung
Executive Director, Ethics in Entrepreneurship and Theranos Whistleblower
"I met John Levinson last year," Cohen said. "He was the catalyst for this event. He had become very interested in ethics through his experience in venture capital and investing in companies. He previously worked with Erika and introduced us; at the same time, Derek had just been hired at Carnegie Mellon and joined our conversations. We created something new here with the forum and career fair, and we are excited to see where it will lead."
The event showcased what different people and organizations are doing, what they're thinking about, and the challenges they face. Some companies shine in environmental and sustainability issues; others are exceptional in the way they treat workers or have excellent governance.
"We wondered, 'Can we have a conversation productively together to learn from one another so we can start to move the needle on building a more ethical future and come up with solutions to the challenges we face?'" Cohen said. 
"Many perpetrators of frauds and scandals are coming from business schools and have earned MBAs," she continued. "There's been a growing interest in research and coursework focused on ethics in the past 10 to 20 years, and there has been a shift."
She pointed out that leaders now expect more — not simply focusing on how to avoid scandals, but rather on building ethical behavior into organizational cultures.
"It's not just about raising the bottom and avoiding the worst. What more can we be doing? What standards should we set? How can we do better? Erika's work with Ethics in Entrepreneurship speaks to these questions," she added.
Corporate Misconduct: Erika Cheung on Her Experience Reporting Problems at Theranos
Erika Cheung, Executive Director of Ethics in Entrepreneurship and Theranos Whistleblower, shared her experience testing patient samples and reporting problems at Theranos during the Meaningful Work and Building an Ethical Future Forum on Feb. 16.
Small Decisions Can Have Large Impacts
"To be honest, this forum was a little bit of an experiment," Cheung said.
"After the pandemic, people left jobs they'd worked at for decades because they were unhappy. They wanted time out to reflect, and it wasn't just about not liking their boss or not being paid enough, but often they were changing their career path, answering a real call to think about their careers in a different way. They were asking, 'How can I make sure I'm doing work that's more meaningful, that offers more autonomy, opportunities for more mastery?'"
When surveyed, most job seekers and employees say they would give up a lot to work for an organization that's doing meaningful work, one that positively contributes to society in any number of different ways. 
"Ethical issues and doing work that has a positive impact on society are critically important considerations for our students, to people in their careers at any stage," Cohen said.
"That was part of the motivation for the event — to better understand what job seekers and employees are looking for when it comes to ethics and meaningful work, and what organizations can do to address these expectations. Where do organizations go wrong, knowingly or not, when not fulfilling these expectations?"
It's not just about avoiding the next Theranos or the next financial crisis or the problematic behaviors, corruption, and fraud that enabled them to occur.
"Now I think the conversation is moving forward. People in society, our students and business leaders, are expecting more. How do we build ethical behavior, social responsibility, and all that goes along with this into organizational cultures? What should our expectations of business be?" Cohen said.
And, she continued, the commitment to ethics must encompass diversity, equity, inclusion, and belonging work.
"Programs that are more effective take an approach of targeting the problem from different angles. It's not just representation in hiring; you have to support people once they're in the organization and focus on the culture. Because how we treat people, fairness, avoiding harm, ethics, moral values — these are all part of the same conversation. If there's a failure in the DEI&B area, that compromises an organization's ability to be ethical."
A New Generation of Leaders Wants to 'Do No Harm'
Cheung put her ethical stances and beliefs into practice as a whistleblower in the Theranos scandal. This experience inspired her to explore ways organizations can strengthen their practices and standards to avoid such risks. Her nonprofit organization, Ethics in Entrepreneurship, helps embed ethical questioning, culture, and systems in startups and innovation ecosystems. A key program the organization is developing is helping provide resources and tools to help workers engage in work that aligns with their values and ethical standards.  
"My stumbling into the importance of ethics in the business context was a little bit different. It wasn't from an educator's standpoint or a philosophical standpoint, but a practical standpoint. As a job-seeker, I had strong expectations for myself and for the institutions I was a part of, and thought a lot about the problems facing society and how I could lend a helping hand to solve them," Cheung said.
"But I ended up working for and whistleblowing on one of the biggest business scandals. Theranos was accomplishing the opposite of what it intended. Theranos was endangering and harming patients, and this experience made it very clear to me that ethics is important in business: It's something that's frequently assumed but never explicitly talked about, and there needs to be a stronger incorporation of ethical considerations in the ways in which people build businesses," she said.
You've Got to Walk the Talk
Ethical behaviors and practices in business need to be integrated into complex systems and chains of interactions. Buy-in must include leadership, operations, employee culture, and other internal teams focused on strategy, planning, product development and marketing, as well as vetting of external partners.
"It's not a one-and-done; it's a long-term commitment and relationship that has to be ongoing," said Cheung. "It's a bit like going to the gym. You can't just do one workout and expect to be fit."
Leben reiterated Aristotle's idea of being ethical as akin to being healthy.
"Aristotle said being healthy is a lifestyle, and being ethical is also a lifestyle. It's not like you have a checklist or something," Leben added. Instead, you have a different framework of thinking about the world and the decisions you're making every day — from what to eat to who you're buying from and how you're spending your time.
In hosting this first-time event (beyond sparking thoughtful, ongoing conversations), their aim is to make progress and understand people's expectations by asking 'what do we want, where are the challenges, and how can we make positive change?' For Cheung, an important aspect of holding this forum on ethics was preparing students for an aspect of the business world that's hard to prepare for.
"It seems unlikely in an entire lifetime as a worker or an innovator or whatever role you're playing that you're not going to encounter these situations. You just are," Cheung stated.
"And it's the difference between being a beacon and going along with something that isn't good. All of us, on a regular basis, face ethical dilemmas and ethical challenges. Do we feel that we're prepared to face some of those calls? It starts with being prepared, of really understanding yourself and other people and the thresholds of what you're not going to cross. That preparedness, that commitment to seeing things through, is a big inspiration for why we held this event."
Preparing Tepper School Grads to Become Ethical Leaders
In the courses they teach at the Tepper School and through their own research, both Cohen and Leben have developed areas of particular interest.
Leben, who has a Ph.D. in Philosophy and has taught ethics courses for 12 years, pointed out that ethical behavior must transcend marketing materials and discussions about being ethical.
"Corporations can be successful by pretending to care. But it's even better to actually care about others and be willing to work with others and make sacrifices in the interests of others," he said.
His specialty area – the ethics of Artificial Intelligence and automated systems – includes evaluative programs and decision support tools used to make judgments about lending, insurance costs, hiring, housing, and more. He teaches a graduate course on ethics and AI, which concentrates on data analytics.
"There's a treasure trove of data and it's relevant for evaluating whether people are going to have healthcare costs, pay back a loan, or do well at a job," he said.
"But there are disparate impacts that these algorithms have. They're trained on historical datasets, which have historical inequalities. So, if you're a financial company, this historical data will show a wealth gap between men and women…and it will treat men and women differently."
He used the example of healthcare providers and insurance companies to illustrate the power of aligning pricing and accessibility with an ethical obligation to provide affordable (or even free) treatments and care.
"For very important products that treat cancers or other diseases, these are choices that businesses can make."
Likewise, the research Cohen conducts on honesty, ethical behavior, moral character, negotiation, and conflict management provides a window into the benefits of truthful communication. She led a panel discussion on Honesty in Innovation at the forum in which she and the other panelists discussed how leaders can stay honest in challenging circumstances, such as in the innovation space where pressure to perform is high and there is uncertainty about the effectiveness and limits of new inventions.
Honesty in Innovation: Cryptocurrency and Fraud
Taya Cohen, Associate Professor of Organizational Behavior and Business Ethics, interviews Daren Firestone, Partner at Levy Firestone Muse, about honesty and fraud in the cryptocurrency industry and his experience representing crypto whistleblowers.
Watch Other Panels from the Forum
"People across the world value honesty. Individuals and organizations espouse honesty as a core value and claim to hold it in high esteem. Yet, we often fall short of living up to this ideal. One of the biggest insights from my research in this area is that we often do not communicate honestly because we overestimate the short-term harms of honesty, and we underestimate the benefits of providing truthful information to those we communicate with and to our relationships," she said.
Cohen's work on honesty follows from earlier research she conducted on hiring for moral character. The importance of structured processes in a hiring system — such as asking all candidates the same targeted questions to reveal information about their character or having rubrics with clear criteria that match the job description — lead to more fairness and the hiring of more qualified people.
"As society becomes more complex and technologically advanced, the scope of ethics conversations has broadened beyond what's legal and compliant. The next generation of leaders recognizes it is sometimes risky for companies to talk about difficult ethical choices, but it is even riskier to stay silent about them," Cheung concludes.