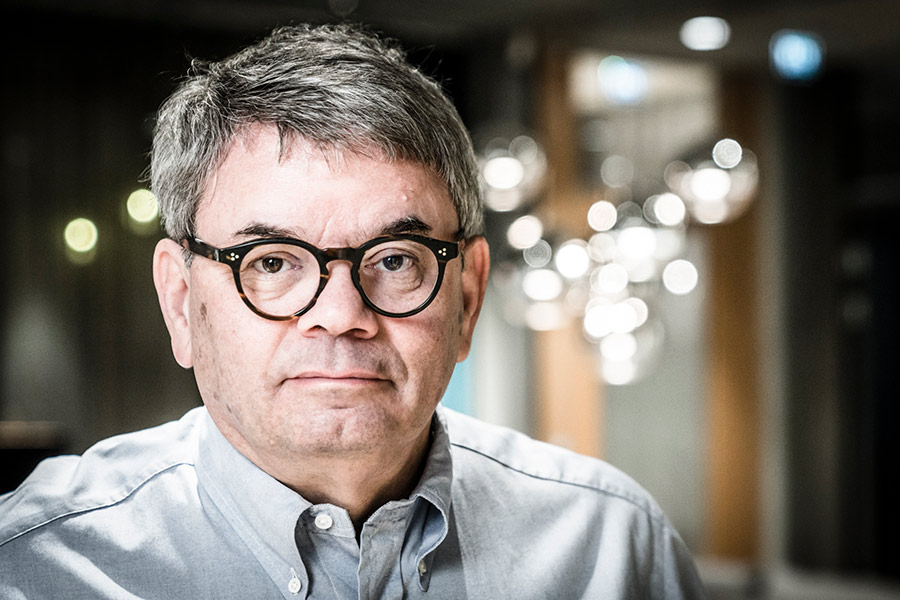 January 05, 2023
Alumni Spotlight: Gabriel Urwitz
Gabriel Urwitz (Ph.D. 1977) has enjoyed a remarkable and varied career, spanning success in areas from academia to banking to private equity. The Stockholm native has been just as active in his charitable endeavors and his generous contributions to the Tepper School have included support of the Robert Kaplan Endowed Fellowship Fund and Ph.D. fellowships. We recently spoke with him to learn more about his fascinating life, work, and Tepper School experience.
How did you come to the Tepper School?
I was born in Stockholm. I went to the Stockholm School of Economics (SSE). Actually, both my parents had gone in the 1940s. It was the easy way out for me to go to the SSE! 1972, I graduated with a master of science then started the Ph.D. program in economics, becoming research assistant to the leading Swedish economist at the time, Assar Lindbeck. Then all of a sudden, I got a Ford Foundation European Fellowship, that sponsored European students to go to the U.S. for their Ph.D. I picked Carnegie Mellon. I actually visited in the summer of 1973. I got the impression that GSIA, as it was called in those days, was very much a Ph.D. program. That impressed me and I was also impressed by the faculty, so I came that August to Pittsburgh.
Tell us about your time there.
The faculty members in those days were really outstanding – Bob Lucas, Ed Prescott, David Cass, Allan Meltzer, Bob Kaplan. I was an economics student originally. They were all my faculty. Eventually, I switched into financial economics, an area that was really exploding scientifically in the early 1970s. It was really a revolution going on. It turned out the world was even more complex than we had thought and it was very important for the economy worldwide. I had an outstanding thesis committee with (former dean) Bob Kaplan as my chairman. I must say, without them, I could never have done it, so it was really thanks to them.
I thought it was a superb school, just outstanding. The faculty was really world-class. I mean, two of them became Nobel laureates and Bob Kaplan was just a phenomenal mentor. We keep in touch. Some of my best friends were fellow Ph.D. students and we still keep in touch. We were all very close. The school was very focused on research. You got this enormous support from the faculty. I was really formed through GSIA. I developed scientifically and sharpened my know-how.
Describe your move into business.
In '76, my wife and I wanted to go to New York. Three of my friends from Carnegie Mellon (Jean-Pierre Danthine, John Donaldson, and Thore Johnsen) had joined Columbia Graduate School of Business, so I did, too, as an assistant professor. We were a strong group. In the late '70s, my wife wanted to go back to Stockholm to continue her education. I was supposed to return to the SSE as faculty. The problem was, financial economics was a very newly developed area and when I came back, it did not exist at SSE.
I really did not fit in anywhere. Instead, I started in business life! One of my old professors, a senior advisor to the most important commercial bank in Sweden, said, 'You should work for them,' and I said, 'OK, I'll do that.' I was young! I never planned anything, really. I took the easy way, and it seemed to be to take this job and continue as an adjunct professor at the SSE. But I did also enjoy the academic world and continued teaching for more than 25 years and was also one of the initiators to start the financial economics department at SSE.
Tell us about your experiences leading financial companies.
I did well at the bank pretty quickly. After less than three years, I was recruited to become the managing director of a small stockbroker firm. It was the beginning of the '80s. I was extremely lucky because that was when the Swedish stock market really took off in a phenomenal way. I was there for four to five years.
The firm developed tremendously – I built a small investment bank. We did a fair amount of equity and bond trading. (I had done my dissertation on the pricing of corporate bonds.) I next became CEO of a listed, closed-end investment company. I did that for several years, and then went to the largest regional bank in Sweden, and eventually became CEO. Then came the banking crisis. I worked through that and left in 1992.
How and why did you then found private equity companies?
I started Segulah (a private equity firm focused on small, mid-market Nordic investment) in 1994. Why? When I was at the listed investment company, we had basically done buyouts. We didn't call it that, but we would take over underperforming companies and turn them around – and did well. I wanted to go on my own. Private equity had just started to take off in Sweden. I ran Segulah for 25 years and am still on the investment committee.
Today I run my own family holding company and almost two years ago, started another investment company doing only med tech, Segulah Medical Acceleration (SMA). Although I'm a simple economist that can hardly see blood, I've been involved in the life science area for more than 25 years as chairman of a foundation that supports medical research. I started to privately invest in med tech about 10 years ago. When that business could stand on its own merits, we started SMA.
Tell us about some of your other activities.
I was very involved with the SSE for many years, both as a teacher and also as chairman of the Swedish House of Finance (an SSE research institute that the government proposed after the 2008 financial crisis to increase research in the financial area.) Today, I'm involved in a number of charitable foundations and as chairman of the medical research foundation. I'm still a bit involved behind the scenes in the SSE and financial area. I'm also a sponsor in Sweden of Jewish activities and very much involved, including as treasurer and board member of the Jewish Community and chairman of a large Jewish education foundation.
How has your Tepper School experience helped you?
I'm extremely grateful for GSIA because it trained me in a way that, although I didn't follow an academic career long-term, has still been very important. I was also fortunate to be part of the academic financial revolution – it meant that I got know-how that I could eventually capitalize on in my commercial activities.
I also started teaching at Carnegie Mellon and I really enjoyed it. I found out that teaching was good for me. I always felt that being a manager and teacher is not that different because as a manager you also have to convince people. You can't just say, 'Do it like this.' You have to convince them with your words, and that's how it is to be a teacher, also. You really have to think through your messages. Carnegie helped me do that.
Why is it important to you to give back to the Tepper School?
GSIA meant a lot to me. They were very happy days that I remember with great joy. It was challenging but in the right way and the tremendous support I got from Bob Kaplan and others was just unbelievable. So I owe GSIA/Tepper School.