November 22, 2022
Supporting Alumni Entrepreneurs: Shop Atelier De Fer
A core mission of Tepper Together is to build an inclusive community. We support our alumni entrepreneurs and their small businesses because shopping small can create a big impact in our — and other — communities.
Atelier De Fer — which means "Iron Workshop," a double nod to Pittsburgh's manufacturing history and French café culture and, yes, you can just call it De Fer — is the passion project of Matt and Vanessa Marietti. They opened their doors (and fired up their coffee roaster) in 2017 following corporate careers respectively in marketing and graphic design.
"I've never been interested in just one area or function of business because I love the variety," said Marietti, adding that his skills in marketing, finance, and public relations all come into play now at De Fer.
"Before De Fer, and after graduating from Tepper with my MBA, I spent several years as brand manager at H. J. Heinz. Before that, I worked at ad agencies with clients in fields from fashion to finance. Vanessa didn't necessarily grow up, as I did, wanting to build a food and beverage business from scratch, but she loves food and she's a great graphic designer."
With six lively locations in Pittsburgh (including one on the Carnegie Mellon campus), and a thriving online retail and wholesale business, De Fer's coffee is "second to none, but our people are our competitive advantage," said Marietti.
"Our team believes in the power of specialty coffee and they want to be here. They consider the entire experience and are willing to get dirty to get the details right. Undeniably our cafes are welcoming spaces, and it's a culture led by kind, passionate, humble people. We're always looking for more people who want to get into an industry they feel passionate about, so give us a call. The brown liquid in the cup is only 40-50% of the customer experience."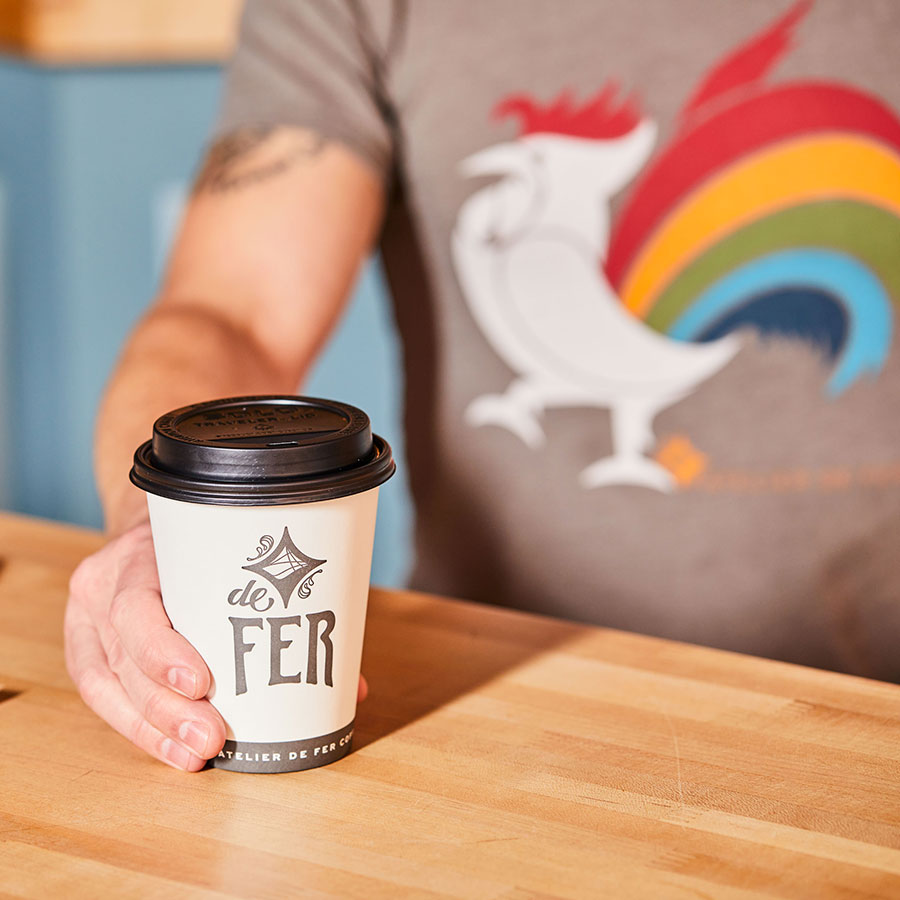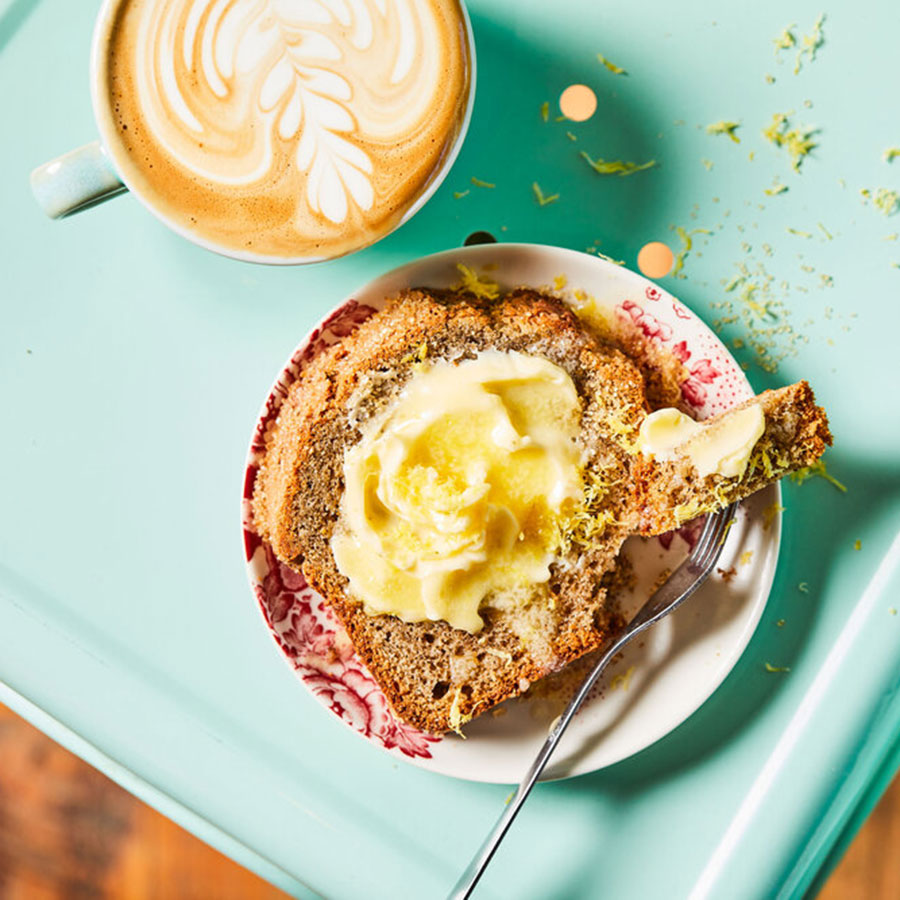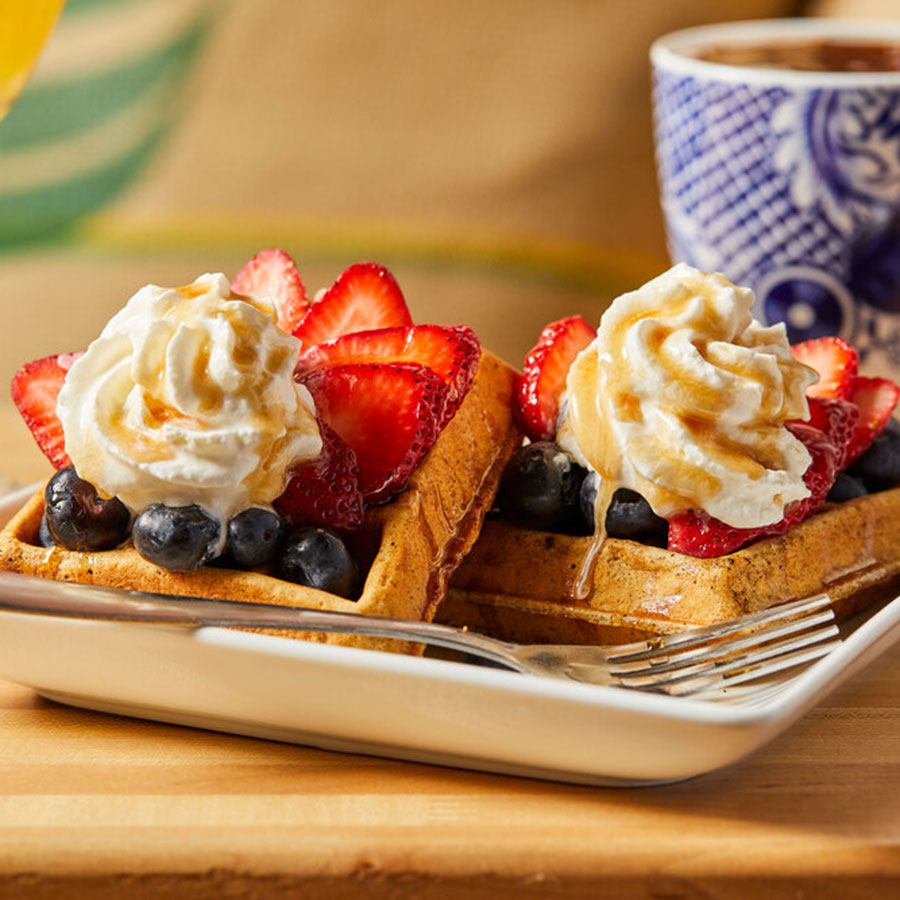 Support for Small Businesses Supports Larger Communities
Marietti zeros in on the outside impact on the larger communities related to his small business: To him, De Fer is about more than their selection of coffee, tea, and other products. And, though they've grown dramatically — from four people in 2017 to 52 on their payroll today — he says they're not there to grow.
"We're settling into a time of stability where we can focus on efficiency and improving the customer experience. We provide careers, directly or indirectly, to the people on our payroll, as well as via our relationships with other local vendors and goods. We're able to make decisions quickly with no buy-in from a board or stockholders. For example, we made the decision to invest in converting our packaging and cups to be fully compostable and flipped the switch on it. I think small businesses have a responsibility to be at the leading edge to reduce their environmental impact and to drive positive sustainable change," he said.
"And, the growers we work with run small family farms. The quality is there so we pay a premium but do so because one, the quality of the coffee is right there, but two, we want our farmers to be able to pay their employees. They should have confidence that they can invest in a harvest — which they have to do before they ever see a dollar in return."
When people choose to support a small business, that choice can help buoy local families and local infrastructure too. Marietti and his wife contribute a portion of sales from every bag of coffee they sell to Angel's Place, a favorite local nonprofit that supports early childhood education and helps single parents.
"We understand we're asking you to pay a bit more. But hopefully, every time you make that decision to support us, you know your dollars help support investments in our community, locally and abroad."
A Roller Roaster, er, Coaster, Ride
The most helpful advice Marietti received about running a small business was "be prepared to be on a roller coaster and live that way. Some days, everything is rosy and breaking your way; others I'm asking 'what did I get myself into, how will we survive?' Sometimes you experience both extremes on the same day," he laughs. "That's how it's supposed to be. You have to roll with difficulty."
"I wouldn't be here without Tepper. Getting my MBA opened a lot of doors, got me to Heinz as a brand manager and taught me everything I know about business," says Marietti.
"As a business manager, it's equal parts data analytics and numbers and creativity and all the softer skills that go into running something successfully. Tepper really helped me become balanced in that sense."
This holiday season, visit one of De Fer's Pittsburgh locations or shop their online store.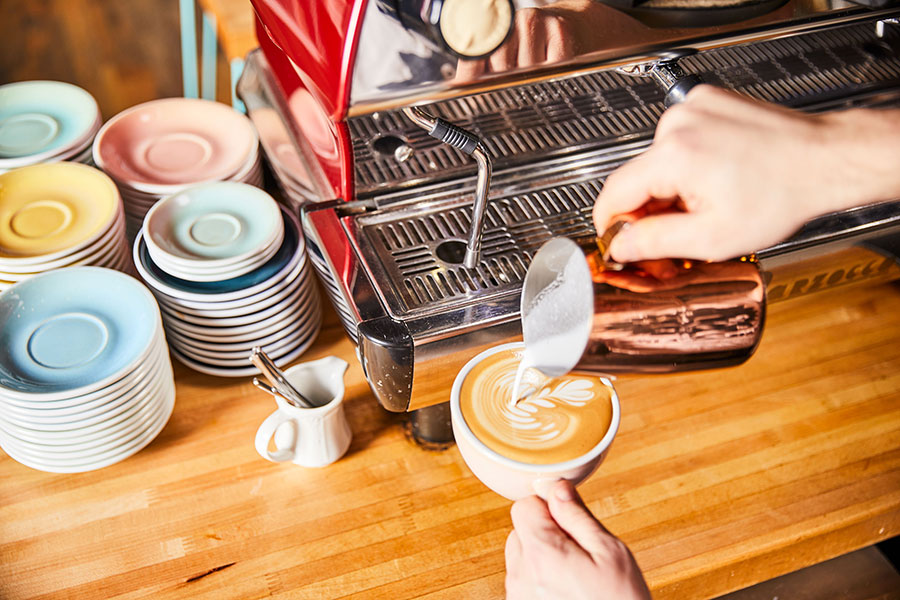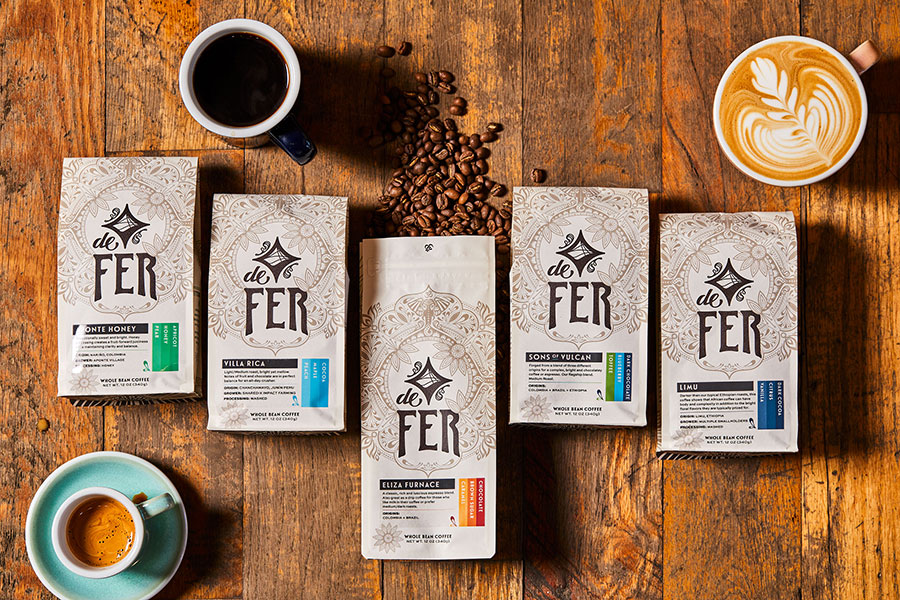 Reasons to Shop Small
We asked our alumni entrepreneurs why it's important to shop small throughout the year. Here's what they had to say. Please consider supporting local businesses and creating long-lasting change within your own communities.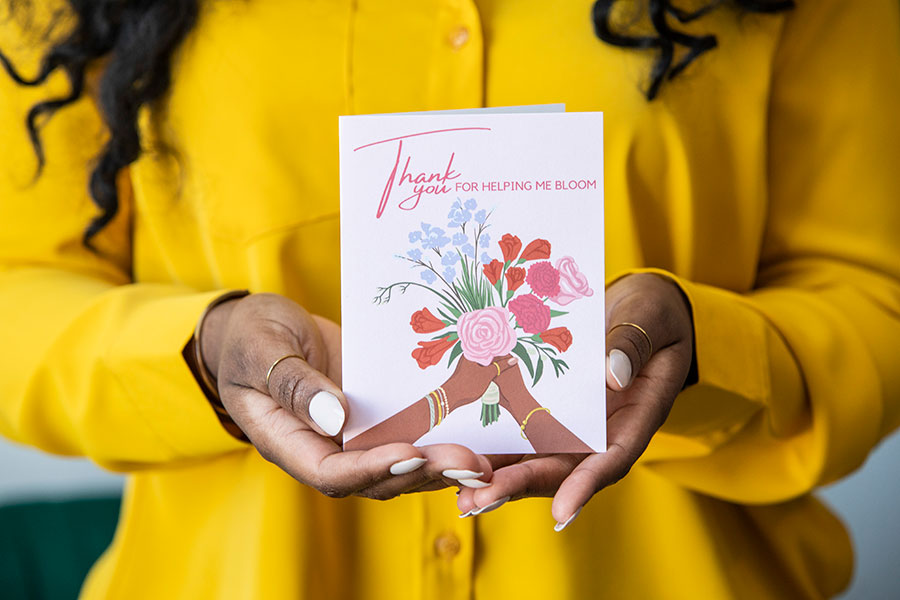 "People in your communities are producing something for you, and responding to niche desires, needs and aesthetics. The big guys only focus on what the masses want and leave so many people feeling left out."
Asha Banks (MBA 2020)
Owner, CheerNotes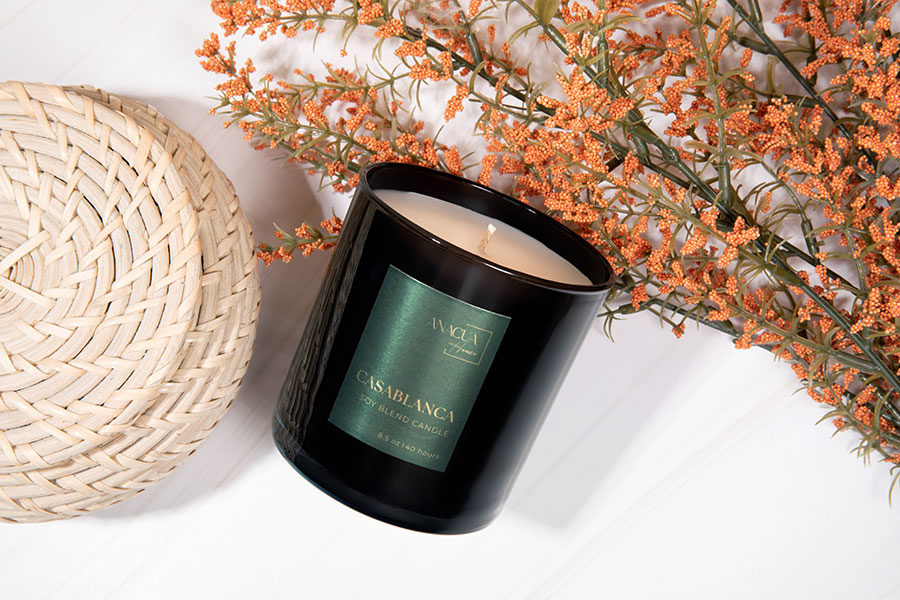 "Small businesses are the lifeblood of capitalism...(and) every large business started out as a small one. It's certainly a way to get things that are more unique than you would find elsewhere."
Angela Bodnar (MBA 2016)
Owner, Anacua House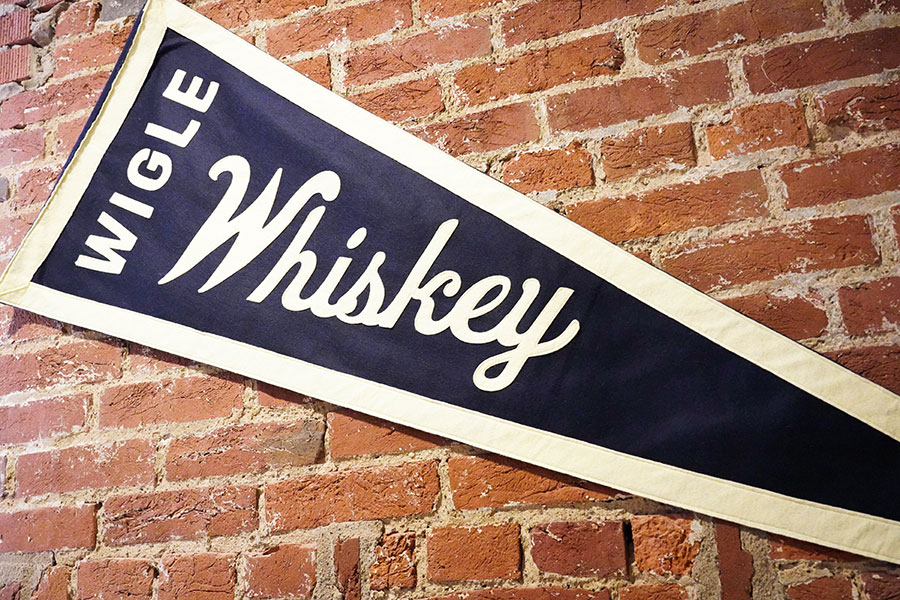 "Over the past decade we've worked to develop our local supply chain so when you're drinking our products, you're supporting our local farms and all the farmers' families that work so hard to grow food in our state."
Meredith Meyer Grelli (MBA 2010)
Founder, Wigle Whiskey and Threadbare Cider & Mead
Learn more about Tepper Together — our commitment to diversity, equity, inclusion, and belonging —  and find resources for how you can create and sustain change in your own community.