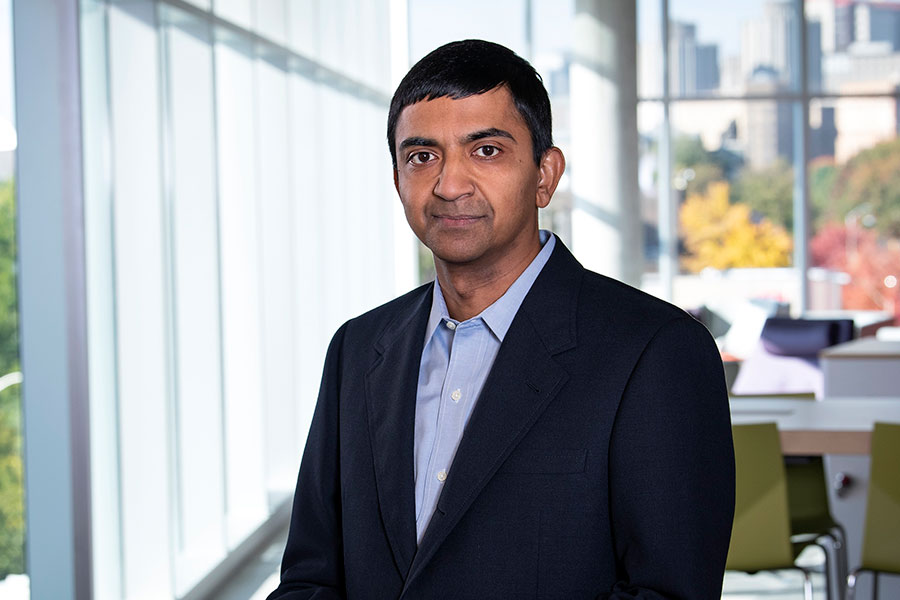 January 11, 2022
Tepper Faculty Member Tapped to Join Amazon Scholars Program
R. Ravi, the Andris A. Zoltners Professor of Business, has been invited to join the Amazon Scholars Program, which enables world-class academics from various disciplines at leading research institutions to work on large-scale and high-impact technical challenges at Amazon without leaving their academic institutions. Ravi will work with Amazon's Global Delivery Service Organization, addressing business issues related to modeling and optimization of Amazon's fulfillment network.
"We believe that Amazon is a unique place to measure the impact of new scientific ideas, given our scale and our ownership of both an information infrastructure and physical infrastructure," stated an Amazon Scholars Program official. "While developing high-impact science and research for Amazon, Professor Ravi will gain valuable, real-world, industry experience to bring back to his students in research labs and classrooms."
Ravi's research focuses on algorithms for combinatorial optimization and their applications at the intersection of business and technology. Additional research interests include networks and their effects in business, as well as customer-centric marketing and how to accomplish this using optimization methods on large data sets.
"Joining the Amazon Scholars Program is an incredible opportunity for me," Ravi stated. "It will allow me to apply my research on network optimization and omni-channel fulfillment to make an important impact on Amazon's systems, business, and customer experience."