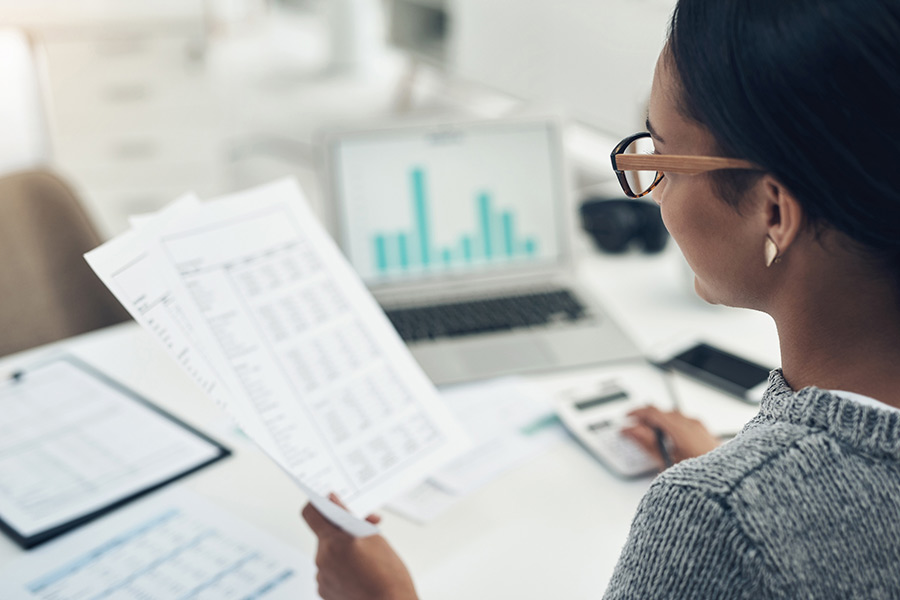 November 11, 2021
Tepper School of Business and Deloitte Launch Climb Fellowship Program to Support Black and Hispanic/Latinx Mid-Career Accounting Professionals
Tepper School of Business joins Deloitte's MADE commitment to help generate more career opportunities and leadership pathways for the next generation of racially and ethnically diverse accountants.
With the goal of developing the next generation of diverse accounting and business leaders, Carnegie Mellon University's (CMU) Tepper School of Business Executive Education and Deloitte are collaborating to launch the Climb Fellowship program, a leadership development initiative focused on bringing mid-career accounting professionals across industries together to create a community providing resources to help support their career goals.
The program is intended to help position Black and Hispanic/Latinx leaders for senior roles within their organizations by creating opportunities for mentorship and sponsorship, fostering a collaborative peer network, enabling participants to identify ways to further their professional growth, and increasing visibility of talent across organizations. The academic curriculum combines management-building essentials with content that addresses social systems that may impact the workplace and may be felt most by rising racially and ethnically diverse leaders.
The Climb Fellowship program is an important component of Deloitte's MADE: Making Accounting Diverse and Equitable (MADE), a $75 million commitment to generate more advisory, auditing, and tax career opportunities and leadership pathways for the next generation of certified public accountants. MADE combines both financial support and resources to attract racially and ethnically diverse individuals into the accounting field and support individuals at various stages of their career journey, from high school to business professional to leaders in the profession.
"We are very excited about this important step on our path towards increasing racial and ethnic diversity. We know that in order to position diverse talent to be part of the next generation of business leaders, we must take deliberate action to address challenges that may be faced by racially and ethnically diverse professionals. We are proud to collaborate with the Executive Education team at Carnegie Mellon University to provide these professionals with strategies, skills, and a collaborative peer network to help support their long-term success," said Thalia Smith, Audit & Assurance Partner at Deloitte & Touche LLP.
The Climb Fellowship program aligns with Tepper Executive Education's larger vision and commitment to diverse and inclusive professional training. Representation of diverse perspectives can bolster social progress, organizational innovation, informed decision-making, and profitability. Tepper Executive Education is enthusiastic about furthering these efforts in accounting.
"Issues regarding diversity, equity, and inclusion have recently entered the public discourse in a much more significant and meaningful way," said Rosalind Chow, Associate Professor of Organizational Behavior and Theory and faculty director of the program. "Today's business leaders need to understand not just the business case for addressing and improving the situation but also the moral underpinnings. We look forward to working with Deloitte in supporting future Black and Hispanic/Latinx leaders in accounting."
The inaugural cohort of Climb Fellows convenes this week and will assemble for two subsequent modules over the next few months. Selected candidates were nominated by their employer and met eligibility requirements set forth by CMU. While the Climb Fellowship program is primarily intended to benefit eligible Black and Hispanic/Latinx professionals, all eligible professionals will be considered for participation. The intent is to establish a recurring program, with multiple cohorts added each year.
"We are thrilled to be collaborating with Deloitte in launching the Climb Fellowship program," said Nicholas Hamilton-Archer, Executive Director of Executive Education at the Tepper School of Business. "Bringing together our two organizations to work to address key issues of diversity is an exciting opportunity. We are proud to be able to offer world-class academic instruction in collaboration with a recognized leader in the marketplace."
For more information about the application process and eligibility for future sessions, contact Susan Caplan at scaplan@andrew.cmu.edu at Carnegie Mellon University's Tepper School of Business Executive Education. For more information about Deloitte's MADE commitment, contact Jessica Sharpe, MADE Senior Program Manager at jessharpe@deloitte.com and visit the website.
About Carnegie Mellon University Tepper School of Business
The Tepper School of Business thrives at the heart of Carnegie Mellon University and embodies its forward-thinking culture and spirit of innovation; from artificial intelligence to intelligent systems; the Tepper School is the birthplace of the data-informed and emotionally intelligent approach to business: The Intelligent Future. Ranked among the world's top business schools by leading international business publications, the school offers a STEM-certified MBA program in three formats: full-time, part-time and online. Additional programs include MS degrees in Product Management, Business Analytics and Computational Finance; undergraduate business and economics, a doctorate program for Ph.D. candidates; and Tepper Executive Education. With the ability to leverage technology and analyze data, and by imparting behavioral skills that focus on emotional intelligence, the Tepper School fosters an innovative approach: a future fueled by data, powered by technology, and reimagined by human intelligence. Learn more about Carnegie Mellon University's Tepper School of Business.
About Deloitte
Deloitte provides industry-leading audit, consulting, tax and advisory services to many of the world's most admired brands, including nearly 90% of the Fortune 500® and more than 7,000 private companies. Our people come together for the greater good and work across the industry sectors that drive and shape today's marketplace — delivering measurable and lasting results that help reinforce public trust in our capital markets, inspire clients to see challenges as opportunities to transform and thrive, and help lead the way toward a stronger economy and a healthier society. Deloitte is proud to be part of the largest global professional services network serving our clients in the markets that are most important to them. Building on more than 175 years of service, our network of member firms spans more than 150 countries and territories. Learn how Deloitte's more than 345,000 people worldwide connect for impact at www.deloitte.com.
---
Deloitte refers to one or more of Deloitte Touche Tohmatsu Limited, a UK private company limited by guarantee ("DTTL"), its network of member firms, and their related entities. DTTL and each of its member firms are legally separate and independent entities. DTTL (also referred to as "Deloitte Global") does not provide services to clients. In the United States, Deloitte refers to one or more of the US member firms of DTTL, their related entities that operate using the "Deloitte" name in the United States and their respective affiliates. Certain services may not be available to attest clients under the rules and regulations of public accounting. Please see www.deloitte.com/about to learn more about our global network of member firms.