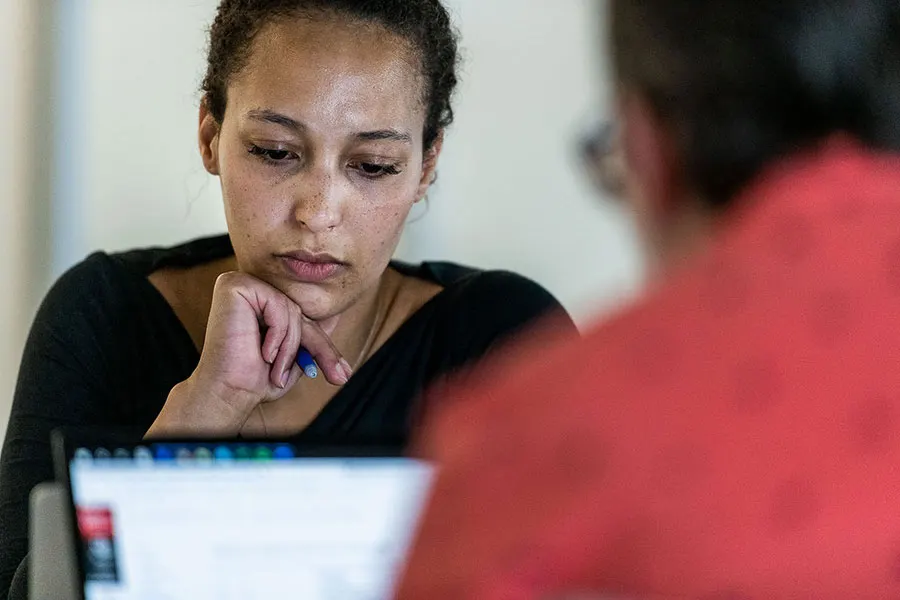 May 24, 2021
New Tepper School Executive Education Course Designed for Business Leaders to Tackle Racial Inequality
The Fostering Organizational Equity (FORGE) DEI leadership training program provides the equity-curious leader with the tools, knowledge, and perspective needed to operate as effective agents of change within their own institutions.
Executive Education at Carnegie Mellon's Tepper School of Business announces the launch of a new program, Fostering Organizational Equity (FORGE), which aims to bring equity-curious leaders up to speed on the fast-changing landscape of issues related to diversity, equity, and inclusion (DEI) and give them the tools, knowledge, and perspective needed to operate as effective agents of change within their own institutions.  
"Although racial inequity has long been a problem facing organizations, it has jumped to the fore in a way that we have not seen in a generation," says Rosalind Chow, Associate Professor of Organizational Behavior and Theory and faculty director of the program.
"It is no longer sufficient for business leaders to discuss the business case for diversity, equity, and inclusion – in fact, evidence now suggests that leaning on that kind of messaging can actually backfire. Instead, leaders also need to understand the moral case, and that means understanding the history around how inequities have come to be and why they persist."
Chow hopes to significantly change the way leaders in organizations approach these issues. "In this new landscape, there is now different terminology: systemic racism, micro-aggressions, allyship," she explains.
"What do those terms mean, and what is driving these changes in how we talk about DEI? Once they understand the context, leaders can be more intentional about the cultural changes that are needed to make organizations truly inclusive spaces for employees of diverse backgrounds to thrive." 
The program, offered in August 2021, is a three-day course of intensive instruction on current topics in DEI, giving participants the knowledge and tools to more confidently navigate conversations about race, gender, and other differences and to effectively advocate for change.
Program topics include:
Understanding Your Place in the System
Organizational Strategies for System Change
Personal Strategies for System Change.
To learn more about the program, contact a program director at 412-268-2304 or exec-director@andrew.cmu.edu.
About Rosalind Chow
Rosalind Chow's research studies the power of social hierarchy and its impact on diversity and inclusion. She has a particular interest in how those at the top of social hierarchies understand their dominant position, and how they can use their position to advance the outcomes of those who have historically been disempowered.
For diversity efforts to succeed, the onus cannot be on under-represented group members to carry all the weight. Her work emphasizes the important role that White Americans play in the dismantling of social inequity. Chow's scholarly work has been published in the fields of Social Psychology and Management.
When not conducting research or teaching students at the Tepper School, Chow serves as the Faculty Director of the Executive Leadership Academy, an innovative executive leadership program dedicated to the advancement of Black leadership talent through intentionally programmed professional sponsorship.