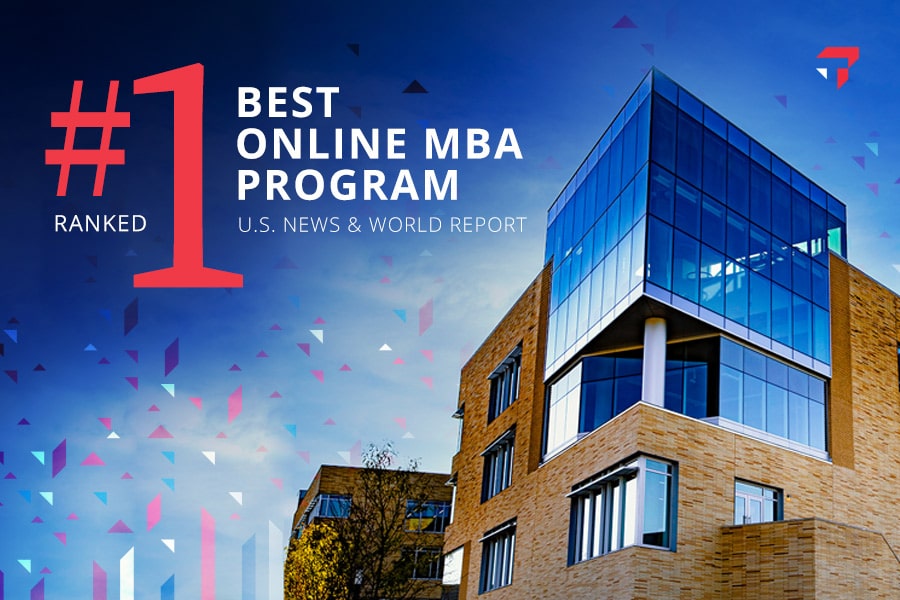 January 26, 2021
Tepper Online MBA #1 in U.S. News & World Report 2021 Ranking
Business Analytics and Finance also earn #1 spot.
U.S. News & World Report released its 2021 online MBA ranking that lists the Tepper School as the #1 Online MBA program in the U.S. (tied with the University of North Carolina at Chapel Hill). In 2020, the University of North Carolina at Chapel Hill and the Indiana University Kelley School of Business were tied for #1; the Tepper School was #3.
The rankings are based on the following categories:
Engagement (30%)
Expert Opinions (25%)
Student Excellence (15%)
Student Services and Technologies (15%)
Faculty Credentials and Training (15%)
The top 10 ranking programs are:
#1 Carnegie Mellon University (score 100)
#1 University of North Carolina, Chapel Hill (score 100)
#3 Indiana University, Bloomington (score 98)
#4 University of Southern California (score 96)
#5 University of Florida (score 94)
#6 Arizona State University (score 93)
#7 Pennsylvania State University, World Campus (score 92)
#7 University of Texas, Dallas (score 92)
#9 Rice University (score 90)
1#0 Lehigh University (score 89)
#10 University of Arizona (score 89)
#10 University of Maryland, College Park (score 89)
#10 University of Mississippi (score 89)
#10 University of Washington (score 89)
#10 University of Wisconsin MBA Consortium (score 89)
"This is a powerful endorsement of our part-time online program that recognizes Tepper for achieving the successful delivery of quality content in a format optimized for remote learning," stated Isabelle Bajeux-Besnainou, Dean of the Tepper School of Business.
"Now more than ever, it is essential to meet students where they are without diluting the quality or the experience. And given the impacts that COVID-19 has had on education, that means in an online format for an increasing number of students."
U.S. News & World Report also ranks the Tepper School's online MBA program in the following specialty categories.
#1 in Business Analytics
#1 in Finance
#4 in General Management
#6 in Marketing
For more details about the ranking and its methodology visit U.S. News & World Report.
About the Tepper School Part-Time Online Hybrid MBA
The Tepper School's STEM-designated online MBA uniquely offers students the online convenience of learning from anywhere, coupled with in-person experiences that ensure that students don't miss anything.
Through an unmatched emphasis on analytics, leadership development, and strategic decision-making, the MBA curriculum prepares students for a long and successful career as an agile leader in a world driven by innovation and technological advancements.
Like the full-time program, the online MBA program features the same faculty and same curriculum — the same Tepper MBA.