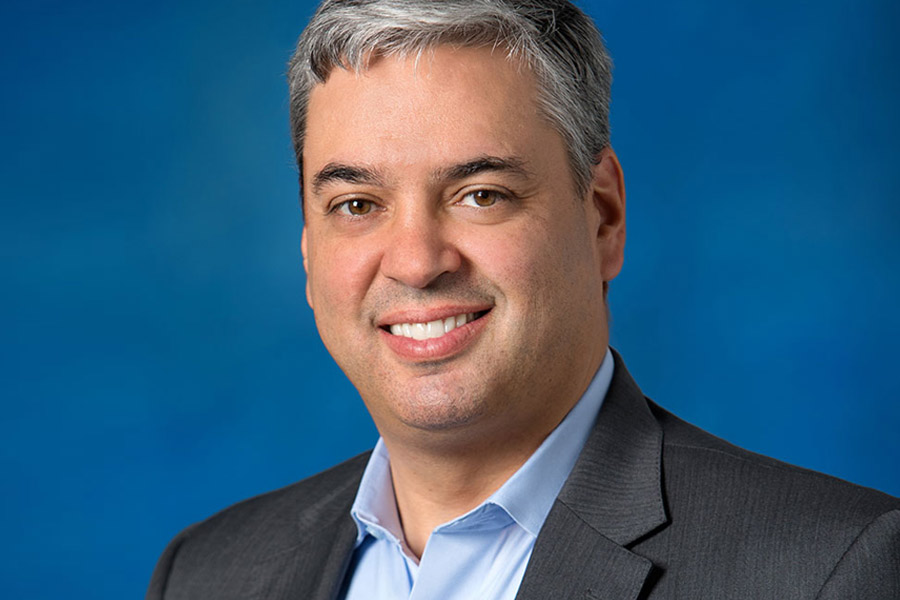 August 11, 2021
Alumni Spotlight: Alumni Board President Eduardo Tobon
With summer 2021 underway, many aspects of our day-to-day lives are returning to normal. As we get back to business, we took the opportunity to catch up with some of our alumni, who have been busy throughout the pandemic.
Eduardo Tobon (MBA 2000) sat down with us to talk about his impressive career journey as well as how he has navigated the challenges of the pandemic and return to normal. Eduardo is an active alumnus, serving on the Tepper School Alumni Board, where he was recently appointed president. He provided us with a look into what he has been up to recently, where his future is headed, how he's involved with the Alumni Board, and ways for other alumni to get involved with the Tepper School.
Tell us about your career journey.
I grew up in Colombia and studied engineering. Part of my upbringing got me involved with entrepreneurial initiatives at a very early stage. In high school, I led a turnaround of our school yearbook which was losing money and made our edition profitable. With my brother, I proudly started a comic book store chain in Colombia, and we opened several locations in the late 90s. Importantly, I had the opportunity to deal with other cultures and learn to adapt to new environments. For instance, I lived and studied in Germany and Canada before working for Procter & Gamble in South America.
After completing my MBA at Tepper in 2000, I got a job in strategy consulting which ultimately led to banking and eventually into the world of payments. I successfully led the creation of a cards business in North America for Santander and also managed the global turnaround of Diners Club International worldwide. At the end of 2015, I pivoted my career to search consulting and became an advisor to other CEOs, who were looking to grow their businesses and recruit key executives into their organizations.
During the pandemic, I started thinking about other career options since I was craving the thrill of being in an operating role. After being impacted by a downsize towards the end of 2020 due to the pandemic, I took the time to look at different roles and opportunities, and I made the decision to start a new business aimed at leveraging blockchain, which is still in stealth mode at the moment.
Tell us more about your current role?
As co-founder and CEO, I'm in charge of setting the strategy and direction for our business, assembling our team, and obtaining early-stage funding to accelerate our growth. The opportunities to automate and reduce costs in financial services via blockchain protocols including decentralized finance (DeFi) are extraordinarily exciting. It reminds me of the trajectory many start-ups took advantage of as a result of web 1.0 and web 2.0. It is still early days, but the challenges and opportunities are incredible.
How did your time at the Tepper School influence your leadership/career today?
My education at Tepper gave me a lot of tools and opportunities which I'm forever grateful for. Our class was dealing with the dot com era, and we were exposed to leading edge concepts in business. The management game provided me with exposure to business challenges and interactions with a board as well as other team executives that proved to be extremely valuable after graduation. The simulations and presentations made me a better leader and prepared me well for years of collaboration and high stakes negotiations. I took full advantage of several electives and case competitions including the venture capital case competition which we won both regionally and nationally against all the top business schools.
Has the pandemic accelerated your business or the opposite? What challenges/successes have you faced?
The pandemic initially impacted my previous business as executive recruiting did not have much visibility. However, it corroborated the importance of remote working and the ability to leverage trust to conduct business effectively despite lack of in-person meetings. In my case, the pandemic allowed me to accelerate the decision to start a new company in a growing and exciting space.
How did your company support employees through this crisis?
My previous company was very tactful with employees and provided ample opportunities for people to adapt and adjust to a new normal. We had a very "caring" culture which served us well during the crisis.
What does your company's plan to return to normal look like?
My new company will be global and virtual. I'm working with teams in several locations and different time zones. We're fully leveraging technology and collaboration tools to thrive. We think that the new normal encompasses a hybrid model and teams will be more global and flexible than before.
Do you have any advice to share with future business leaders to navigate through difficult times?
Challenging times are full of opportunities. It requires an open mind and preparation to turn those opportunities into positive outcomes. The Tepper alumni network is only as valuable as we make it collectively. The more of us that reconnect and help each other the better our network will become. Let's continue to build a legacy of success and pay it forward by bringing others along and being accessible to our new graduates and younger alumni.
How did you get involved with the Tepper School Alumni Board?
John Sengenberger is an incredible connector, and he would stop by while I was living in Boston and share updates about Tepper and alumni, including my class. When I moved to Chicago, he asked me to get more involved locally and host a few events. I was eventually approached to consider joining our Alumni Board and was lucky to join in 2018.
Can you describe how the board is comprised?
The Tepper School Alumni Board is comprised of 24 members representing the diversity of the alumni community. Alumni serve three-year terms and may renew for an additional term. The role of the board is to increase alumni engagement with the school and one another. The board has two annual meetings on campus where we interact with the deans, faculty, students, and staff.
What has impressed you about the other alumni on the board?
I have been very impressed by the level of commitment of each and every member to the success and legacy of our Tepper School. We are all committed to helping with everything from admissions to providing feedback on our curriculum; from looking at our branding and outreach to recognizing incredible alumni every year via multiple awards; and from looking at succession planning and creating a pipeline of future candidates to the board to establishing lifelong ambassadors from the previous cohorts.
What issues are the alumni board addressing currently?
The board is currently working on initiatives aimed at increasing diversity at the Tepper School, strengthening the MBA Admissions pipeline, and increasing alumni engagement through volunteer involvement.
How would you encourage alumni to get involved with the school?
Alumni are always invited to engage with the school in a variety of volunteer roles, which include serving on reunion committees, acting as board members for Management Game, leading regional alumni chapters, speaking to student clubs and in classes, hosting student treks and summer receptions, recruiting students to your company, acting as an Admissions ambassadors, etc.
I encourage any alumni that want to get involved to visit our Volunteer pages for ways to support the school.