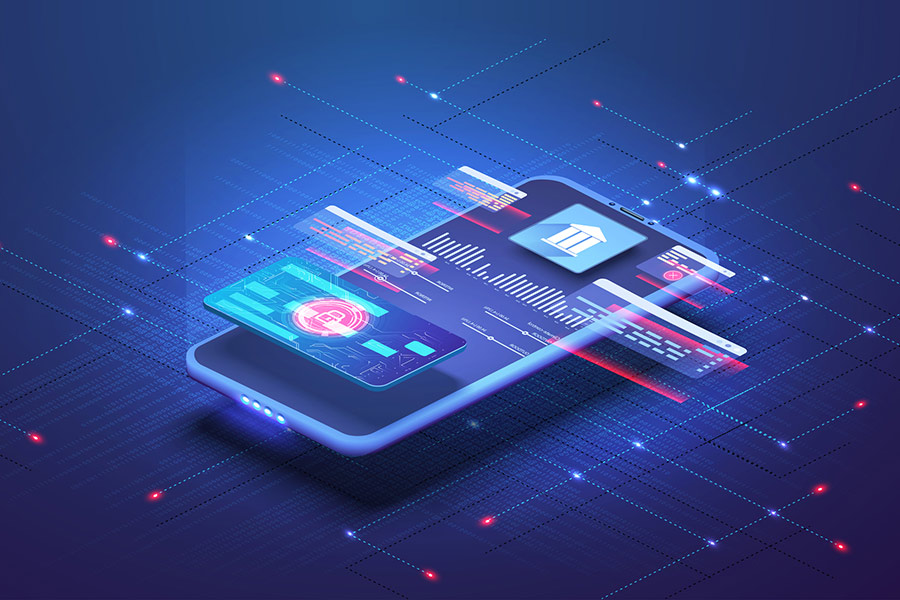 April 19, 2021
Business Hackathon: Students Compete to Create Fintech Apps That Help the Under or Unbanked
The Tepper School's Undergraduate Business Association hosted a virtual business hackathon with more than 100 participants from the Tepper School, across campus, and from CMU Qatar.
Taking place Feb. 19 to 21, the competitors were asked to solve a financial problem using fintech, specifically by creating an app for fictitious friends and roommates. Competitors were then asked to explain how the group of roommates would utilize the app and demonstrate the financial viability of their product.
Teams of four received the problem on Friday and had until Sunday to submit their proposed response. Faculty judges then evaluated the submitted responses and discussed the problem and the teams' proposed solutions with the top groups to determine the winner. Burton Hollifield, PNC Professor of Finance and Professor of Financial Economics; and Bryan Routledge, Associate Professor of Finance, were the faculty leads.
The goal was for students to learn that addressing inequitable bank access can lead to greater financial inclusion, which would help to reduce poverty. Hollifield elaborated, "Not to have access to affordable financial services is a first-order problem to help address poverty and inequality. Pay-check to pay-check living is not sustainable since there is nothing to buffer the economic shocks that we all face -- car repairs, health, a spike in the price of gas. It is a difficult problem to solve.
"Analyzing and then overcoming the reasons for lack of access and doing so with a sustainable business model is challenging. But this is a problem we must solve. I am happy to see CMU students working on creative solutions to these vital problems."
Faculty judges included Hollifield; Routledge; Jim Albertus, Assistant Professor of Finance; Clara Burke, Assistant Teaching Professor of Business Management Communication; and Duane Seppi, The BNY Mellon Professor of Finance. In addition, Elliot Williams, an independent designer with a background in fintech, participated in the judges' panel.
Routledge commented that this year's competitors were an impressive group. He said, "This was a big, unstructured, important social and business problem. A large swath of the fintech industry has this on their radar. Our students had a weekend for this. They leaned into this and came up with impressive, creative, well-thought-out solutions."
The results are as follows:
First place, winning $500, was awarded to Da Sol Kim, Ricky Lee, Anna Li, Dorothy Lu, and Bethel Yohannes with Podmates. The app supports those who are forced to take a quick loan from a family or friend due to being underbanked and living paycheck to paycheck. The app helps users repay the loans to friends or family and helps them to even set up a payment plan. The goal of the app is to build community through finances.
Second place, winning $300, was awarded to Nishka Ahuja, Shefali Dahiya, Lynn Fernandez, Melanie Wang, and Angela Wu for their app My Finance Friend. The app was designed to help educate users on financial literacy, budgeting, and payment transfers, targeting those who do not have access to a bank or bank account.
Third place, winning $200, was awarded to Bhavishya Banda, Sanjana Bhanushali, Nathan Pan, and Stephen Tao with Paymate. This app was designed to help users track group expenses. Paymate supports groups living together without banking access to repay one another and split their living expenses equitably.
Prizes were equally distributed among each winning team member.