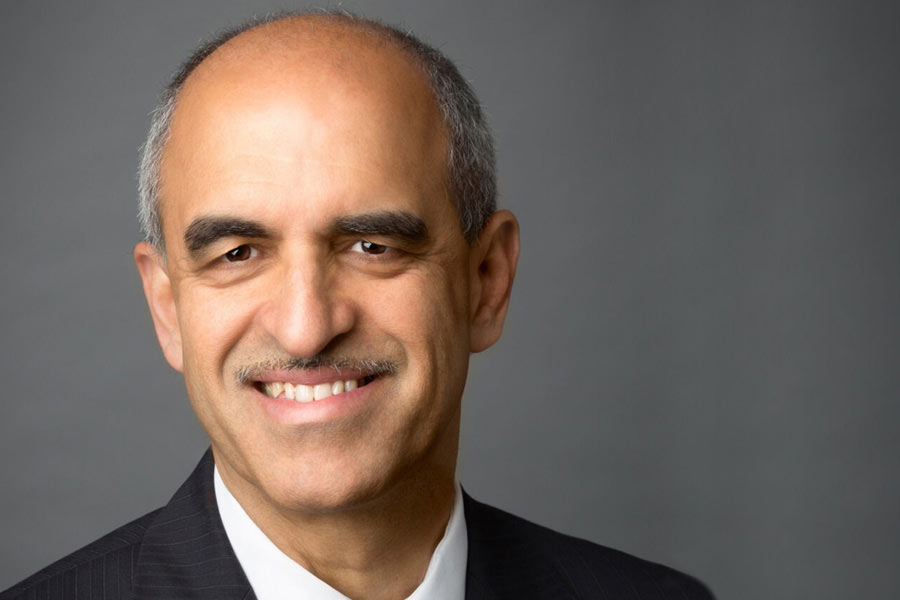 October 09, 2020
Former Tepper Accounting Professor Named Dean of Harvard Business School
Srikant Datar, former Tepper School (GSIA) faculty member (1984-89), has been named Harvard Business School dean. Datar currently serves as the senior associate dean and professor at Harvard Business School and will assume his new role as dean on Jan. 1, 2021.
"Srikant was an Accounting faculty member at Tepper and an outstanding teacher and researcher," said Robert Dammon, Tepper School Dean. "We are proud to celebrate the outstanding career achievement of one of the members of our Tepper community."
Over more than a decade, Datar has emerged as a prominent thinker and innovator on the future of business education. He was co-author of "Rethinking the MBA: Business Education at a Crossroads," which was published in 2010. More recently, he has developed new courses on "Developing Mindsets for Innovative Problem Solving" and "Managing with Data Science."
He had a guiding hand in launching both the MS/MBA in biotechnology and life sciences, and the MS/MBA in engineering sciences joint degree programs. He helped shape the Harvard Business Analytics Program, a collaborative certificate program designed for professionals interested in better analyzing, understanding, and using data.
Datar's own research interests cover a wide terrain. His initial areas of focus included cost management and control, strategy implementation, and governance. In more recent times, beyond his work on the future of business education, he has turned his attention to such areas as design thinking and innovative problem solving, as well as machine learning and artificial intelligence. He has published numerous articles in scholarly journals on such topics as activity-based management, quality, productivity, time-based competition, new product development, bottleneck management, incentives, and performance evaluation. He has also served on several editorial boards.
Datar received his bachelor's degree, with distinction, from the University of Bombay in 1973. A chartered accountant, he went on to receive a postgraduate diploma in business management from the Indian Institute of Management, Ahmedabad, before completing master's degrees in statistics (1983) and economics (1984) and a Ph.D. in business (1985), all from Stanford University. From 1984 to 1989, he was an assistant professor and then associate professor at the Carnegie Mellon Graduate School of Industrial Administration, where he was honored with the George Leland Bach Teaching Award. From 1989 to 1996, he served on the faculty of the Stanford Graduate School of Business, where he rose to become the Littlefield Professor of Accounting and Management and was recognized with the school's Distinguished Teaching Award.