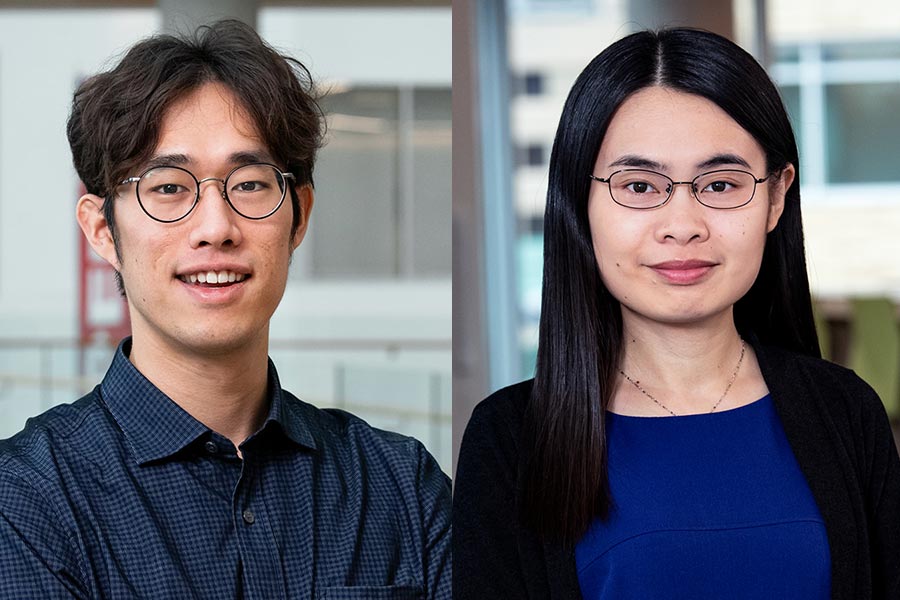 November 16, 2020
Tepper School Wins Big at INFORMS Information Systems and Technology Conference
The Institute for Operations Research and the Management Sciences (INFORMS) held its twelfth annual Conference on Information Systems and Technology Nov. 7-8.
In the spirit of the conference theme — impacting society through technology, analytics, and policies — researchers were invited to submit work in all areas of information systems and related fields that address issues with clear and significant policy implications for businesses and government organizations.
Yan Huang, Assistant Professor of Business Technologies, and Dokyun Lee, Assistant Professor of Business Analytics, were both honored and recognized as distinguished young scholars on a path toward making outstanding intellectual contributions to the information systems discipline.
Huang won the Sandra Slaughter Early Career Award, the most prestigious award for junior faculty in the field. Lee won the Gordon Davis Young Scholar Award, a newly established and also prestigious award.

In addition, two Tepper School Ph.D. students were asked to present their research on timely topics. Qiaochu Wang presented a paper "Privacy Discrimination Under GDPR," coauthored with Huang and Param Vir Singh, and Zhaoqi Chen presented a paper "Can AI innovate?" coauthored with Lee and Sonny Tambe from the Wharton School.

Visit the INFORMS website for more information about the awards.