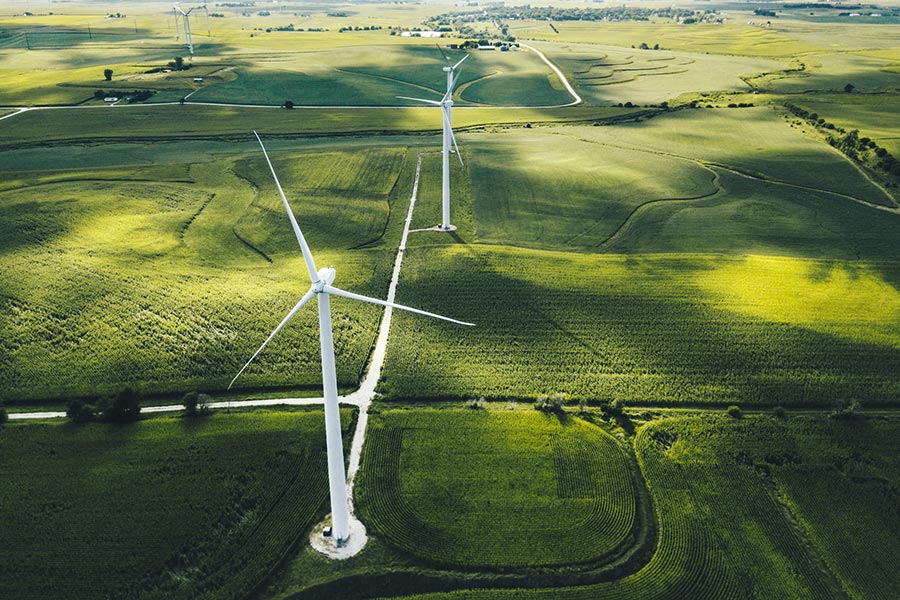 How Will Today's Business Practices Affect People and the Planet in the Future?
By Nicholas Z. Muller Associate Professor of Economics, Engineering, and Public Policy; Lester and Judith Lave Development Chair in Economics, Engineering, and Public Policy
When it comes to the way the world does business, how will the actions we take today affect people and the planet in the future?
This question drives our work in the Tepper Sustainability Initiative. Our research teams — made up of faculty from Tepper and across Carnegie Mellon — are exploring new avenues for using resources, setting policy, and measuring success.
These are the kinds of issues we're exploring:
We're finding workable ways to quantify the bottom-line benefits of sustainability. The sustainability initiative has a growing reputation for research that is challenging the way business productivity and success have been measured for a long time.
As fossil fuels become more limited and have unwanted side effects, we're studying the transition to renewables such as wind and solar and low-carbon alternatives such as natural gas and nuclear.
We're wrestling with ethical questions inherent in sustainability, from how governments manage the allocation of resources to how companies make their products.
And we're looking at how technology influences how economies grow sustainably. How can we improve the efficiency of traditional technologies as well as transition to new ones?
Tepper faculty in the initiative have backgrounds in operations management, economics, public policy, business ethics, and finance. Their project teammates from across campus are world leaders in energy, natural resources, and the environment; public policy, health, and social well-being; and AI engineering, technology, ethics, and architecture.
Here are some other ways we're building momentum:
More students are planning careers that use business to address ecological imbalance. At Tepper, MBA students can build a custom concentration with non-business courses across campus related to sustainability. And they work with faculty on research teams that are coming up with ways to do business that minimize negative impacts on the environment and human health.
We created a website listing sustainability programs and events around Carnegie Mellon so Tepper students can know what is happening and get involved. Some of these programs could seed their own research efforts.
Sustainability is a core component of business life. Every fall we hold a forum that brings together members of government, private industry, and academics in the business sustainability tech space to share ideas and learn from each other.
Sustainability issues aren't going anywhere. In fact, they're only going to intensify. Our researchers and students will keep building on this momentum with more discoveries that make a difference.