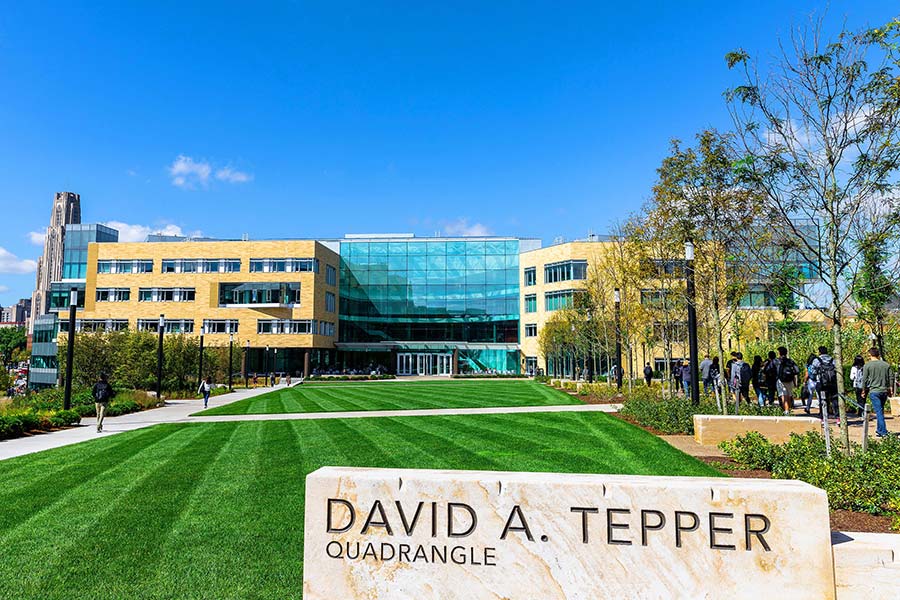 March 19, 2020
Tepper MBA Recognized As One of the Best by U.S. News
U.S. News & World Report recognized the Tepper School MBA program for its strengths in the areas of business analytics, information systems, and production/operations.
The U.S. News & World Report 2021 Best Business Schools ranked U.S. MBA programs in various specialty areas of business, naming the Tepper School among the top 10 in four areas, including #2 rankings in three areas: 
#2 for Business Analytics
#2 for Information Systems
#2 for Production/Operations
#7 for Supply Chain/Logistics
#13 for Finance, tied with three other schools
#17 for Accounting, tied with two other schools
#18 for Marketing, tied with four other schools
"With technological innovation, big data, and advanced analytics disrupting every aspect of business, our STEM-designated MBA program, whether full time, part time, on campus or online, is perfectly positioned to prepare the next generation of business leaders to manage and lead with the most sought-after skills," said Dean Bob Dammon.

Specialty area rankings are based on peer assessments from the Best Business Schools list. Institutions that receive at least seven nominations from peer schools in these categories are included in the rankings.

Business analytics is a new category, reflecting the growth in the value of technical skills for future business leaders. The Tepper School consistently ranks highly in analytical areas like information systems, operations, and logistics, retaining the same placements as in last year's specialty rankings. Additionally, the Tepper School is recognized this year for its strengths in Finance (#13), Accounting (#17), and Marketing (#18), reflecting the diversity of excellence throughout the school's MBA program.