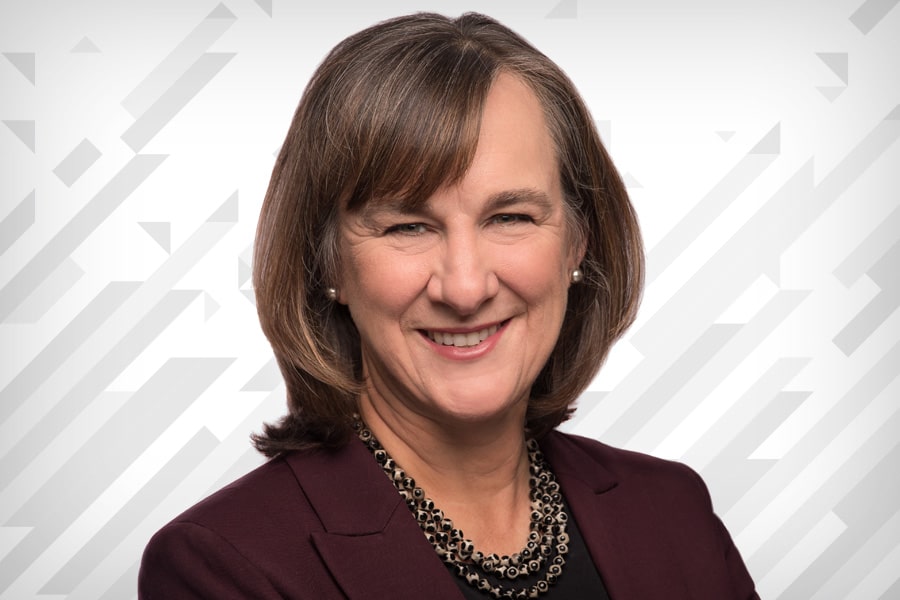 February 24, 2020
Tepper Graduate Diploma Ceremony Speaker: Janet Foutty, Executive Chair of the Board at Deloitte
Janet Foutty, Executive Chair of the Board at Deloitte, will be the featured speaker at the 2020 Carnegie Mellon University Tepper School of Business Graduate Diploma Ceremony on Saturday, May 16, at the Soldiers and Sailors Memorial Hall.
As executive chair, Foutty leads the board in providing governance and oversight on critical business matters including strategy, brand positioning, risk mitigation, talent development, and leadership succession. She also is a member of Deloitte's Global Board of Directors and has held previous leadership roles with the organization, including Chair and CEO of Deloitte Consulting LLP. She also chairs the Deloitte Foundation, a nonprofit organization that supports education at the secondary and post-secondary levels.
A Commitment to Inclusion and STEM Education
"We are honored and appreciative for the opportunity to host Janet Foutty as this year's keynote speaker at the Tepper School's graduate diploma ceremony," said Bob Dammon, Dean of the Tepper School. "Her career accomplishments, leadership experience, and commitment to a diverse and inclusive workplace will serve as an inspiration for all of our graduating students."
Foutty is committed to inclusion in the workplace and to STEM education at all levels. She has founded women in technology groups in India and the United States. She serves on the board for Catalyst, a nonprofit organization dedicated to building inclusive workspaces worldwide. She also serves on the boards of Bright Pink, a nonprofit dedicated to women's health, and of the Tech MBA program at New York University's Stern School of Business.
"I am honored to address the graduates of Carnegie Mellon University Tepper School of Business, a business school that provides a future-focused experience for its students to help shape who they will be as leaders in a marketplace facing increasing complexity," said Foutty. "I encourage future leaders of business to be courageous communicators and bold innovators to build the future they wish to see, and I'm looking forward to sharing advice and motivation to the Tepper School's graduates as they continue on their paths to great success."
Technology Disruption and the Business Environment 
Among business leaders, Foutty speaks regularly about the business environment and technology disruption. She serves on the executive committee for the Council on Competitiveness, a coalition of business and academic leaders promoting economic growth through technology-based initiatives and policy advocacy. She also sits on the advisory board for Columbia University's Milstein Center for Global Markets and Corporate Ownership.
Foutty holds a Bachelor of Science from Indiana University and earned her MBA at its Kelley School of Business. She was inducted to the Kelley School Academy of Alumni Fellows in recognition of her accomplishments as an influential business leader, and she serves on the school's dean's council.