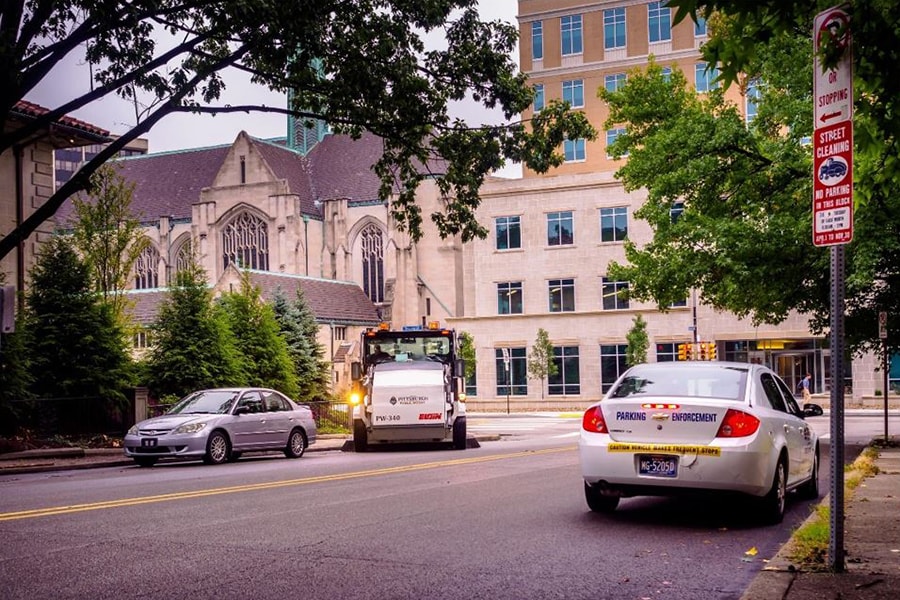 Smart Street Sweeping
The team's project goal was to decrease street sweeping-related parking violations by 25 percent and make the issuing of the remaining tickets less of an impediment on sweeping operations.
The team found that the City of Pittsburgh can achieve this by leveraging a database that the project team created, which digitized all of the street sweeping parking restrictions to create an SMS text notification system for residents who forget about parking restrictions, resulting in a 10-15 percent annual reduction in parking violations.
The project team also recommended increasing the deterrent (fine) for street sweeping from $30 to $45, resulting in an additional 10-15% annual reduction in parking violations.
Finally, by decoupling the sweeping operations from parking enforcement by making a change to operations, the City can save an additional 1,000 labor hours per year.
FINDINGS: /wp-content/uploads/sites/12/2017/01/CMU_Streetsweeping_FinalReport.pdf
PARTNERS:
City of Pittsburgh Department of Public Works
FACULTY:
David Lassman
Distinguished Service Professor of Organizational Management, Carnegie Mellon University
dlassman@andrew.cmu.edu
STUDENTS:
Justin Cole
Mark Egge
Ridhima Sodhi
Wei Zhang