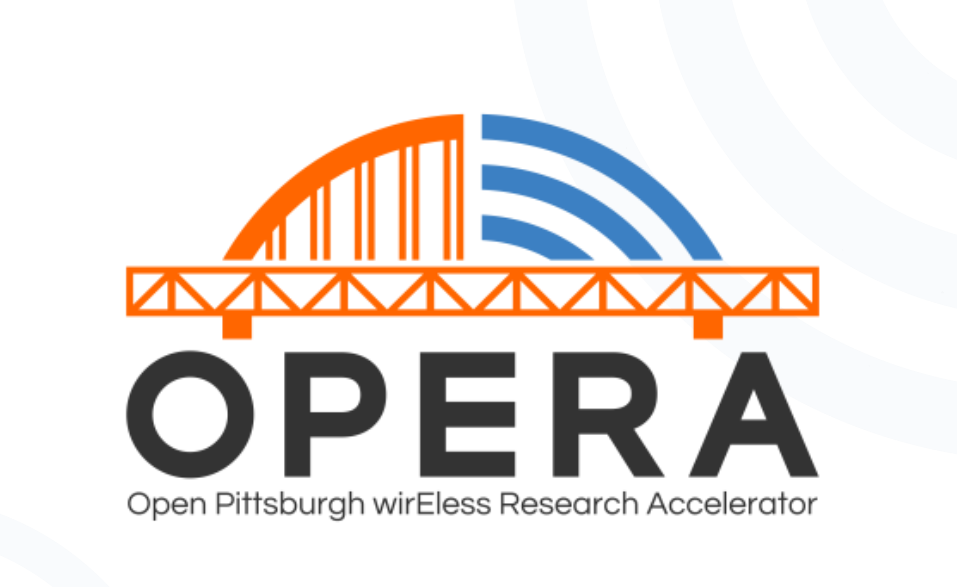 Open Pittsburgh wireless Research Accelerator (OPERA)
Updated January 7, 2019
The Open Pittsburgh wireless Research Accelerator (OPERA) is an initiative led by CMU's Metro21 Smart Cities Institute in partnership with the City of Pittsburgh and other public and private entities. The goal of the project is to create a next-generation communication and sensing infrastructure as an open research platform in Pittsburgh, furthering knowledge in the following areas:
5G and other wireless technologies
City-scale deployment
Internet of Things sensors
Smart city services and applications
The OPERA system is being proposed as part of the Platforms for Advance Wireless Research (PAWR) program. This program, funded by the National Science Foundation and the PAWR Industry Consortium, aims to enable experimental exploration of robust new wireless devices that will revolutionize the nation's wireless ecosystem and sustain U.S. leadership and economic competitiveness. PAWR Program Office (PPO) will provide funding for up to four city-scale projects in support of this initiative for up to $200 million in funding, over five years. 
OPERA would facilitate deeper understanding of how our urban environments work and enhance the deployment of city resources, especially those related to transportation, safety and healthcare delivery. In turn, this will create an enriched environment for citizens, businesses, policymakers and researchers by providing expansive high-speed and low-powered communications connected to the physical world. This would position the City of Pittsburgh as one of the smartest cities in the world, supporting it's growing reputation as a knowledge-powered and innovation-driven hub. Metro21 is excited for the possibilities OPERA brings for the region and for the advancement of smart cities initiatives across the nation. Right now, Metro21 has submitted its proposal to NSF/PPO and expects to hear about next steps in Spring 2019.