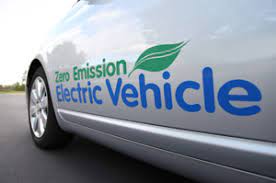 Zero Emissions Curbside Management Model to Benefit Businesses and Environment
Phase One of this three-year project began in January 2022, in which a pilot project is being conducted and evaluated in real-time on Pittsburgh streets. This phase of the project seeks to develop theories, models, and algorithms of multi-modal network simulation for large-scale traffic networks that incorporate curb spaces and can model the travel behavior of passengers and freight related to curb use. In simpler terms, the project is seeking to create a digital "mirror" of Pittsburgh's street networks that shows how the use of curb-space by delivery trucks and passenger pick-up vehicles impacts traffic flow, even miles away.
In order to make such a model, this phase will also involve significant data collection, management, and sharing, including community engagement interviews. CMU project members are also leading the sub-committees that will govern the project, in order to ensure that any issues that arise during this phase of data collection and analysis are addressed in an equitable and timely manner. The findings from this phase will be summarized in a report, and the digital traffic network model will be made available as an open-source tool. The report will include the assessment of various strategies for curbside management that can be adopted by Pittsburgh and other communities to achieve the goals of the project: accelerate zero emission transportation, lower vehicle miles traveled (VMT), and improve urban congestion and air pollution.
Led by the Los Angeles Cleantech Incubator (LACI) and funded by the Department of Energy's Vehicle Technologies Office, the project will be deployed using a curb optimization tool created by the startup, Automotus. 
Read the full City of Pittsburgh Press Release here.
Project Team:
Sean Qian, Principal Investigator, Department of Civil & Environmental Engineering, Carnegie Mellon University
Karen Lightman, Co-PI, Heinz College, Carnegie Mellon University
Costa Samaras, Co-PI, Department of Civil & Environmental Engineering, Carnegie Mellon University