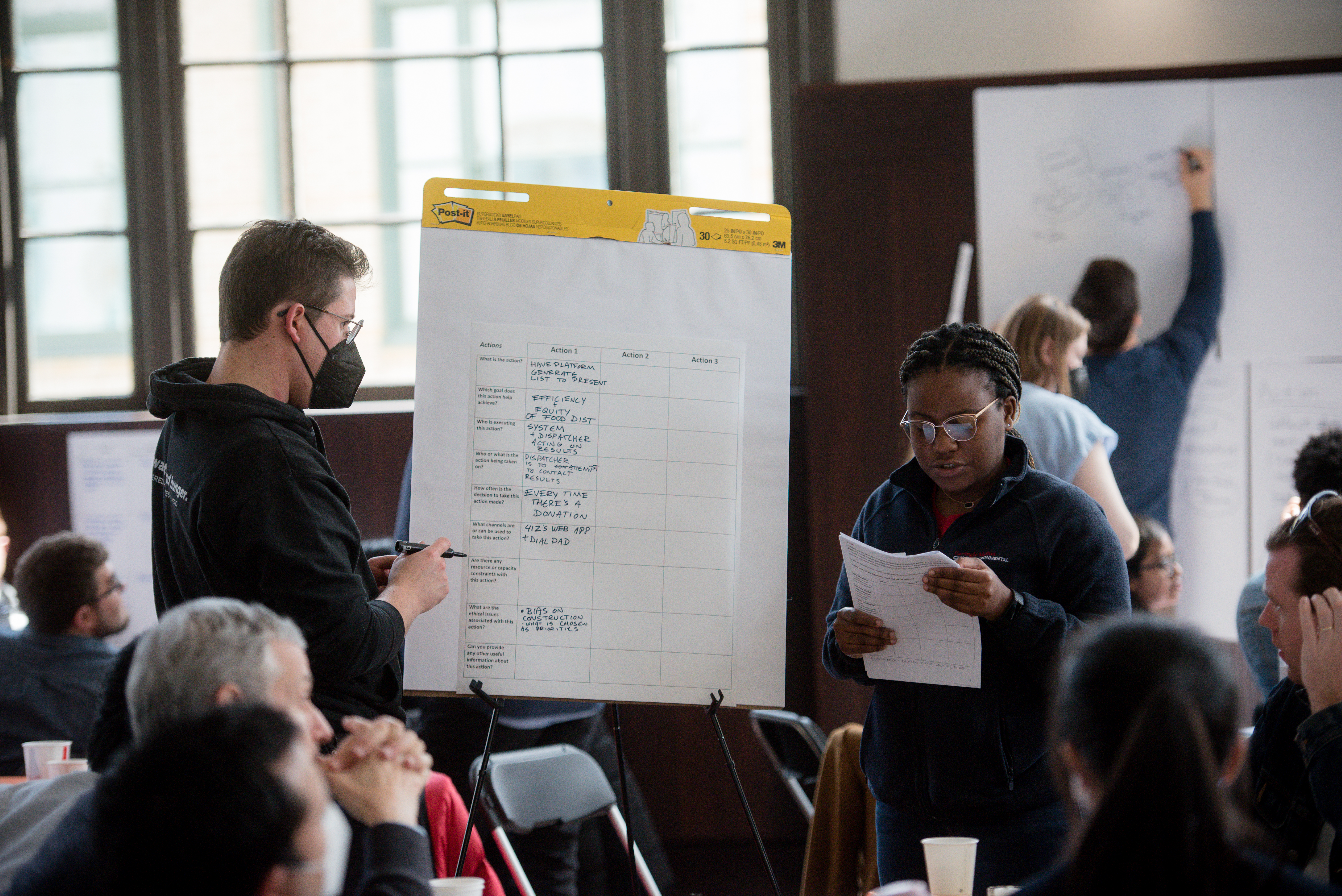 Scopeathon for Social Good
On April 1 and 2, 2022, Metro21 helped to bring Pittsburgh organizations together with students from CMU and the University of Pittsburgh to tackle some of their most pressing problems in CMU's first ever Scopeathon for Social Good. But rather than immediately jumping in with solution ideas, participants were asked to take a step back and fully "scope" the problem to ensure solutions would effectively address the root causes of the issues. This approach to problem solving was taught throughout the event in a series of lectures and examples provided by Pitt Professor Sera Linardi, who runs the Center for Analytical Approaches to Social Innovation, and CMU's Peter Casey, who is the Director for the Data Science for Social Good program.  These lessons were immediately applied to real-world situations, as students and partner organizations sat down together to address the institution's most pressing issues.
Metro21 played a critical role in hosting the Scopeathon for Social Good, engaging in organizing and planning activities since the event was conceptualized in November 2021. Executive Director Karen Lightman was one of several principal event hosts, while interns Mary Kubinski and Robert Lincoln assisted in the planning and served as student leaders during the event, responsible for actively facilitating the collaboration between students and the partner organizations. Metro21 also served as a vital connection between CMU and outside organizations, helping to bring several long-time partners into the event as participants.
Learn more about this exciting event here.
Participating organizations included: