Research Opportunities
Research is an integral part of studying international relations, politics, and foreign affairs. In addition to research done in the regular course of study, the Institute for Politics and Strategy offers additional opportunities to conduct and publish research. 
IPS students interested in doing research for credit with an IPS faculty member should contact the faculty member directly about the opportunity. Once the student and faculty member have agreed on the research project, please complete the Institute for Politics and Strategy Research for Credit Form.
The IPS research lab allows students to work with faculty on ongoing research projects, enhancing their primary-source research and data analysis skills. For more information, contact IPS Research Coordinator Abby Schachter.
IPS also publishes the Carnegie Mellon University Journal of Politics and Strategy, which provides an outlet for undergraduate and graduate students to publish their research. Past journals have tackled issues such as the 2020 election, the COVID-19 pandemic, and US-China relations. To learn more, check out our archives or contact Abby Schachter. 
Students interested in undergraduate research should consult the resources available through the Carnegie Mellon Undergraduate Research Office (URO).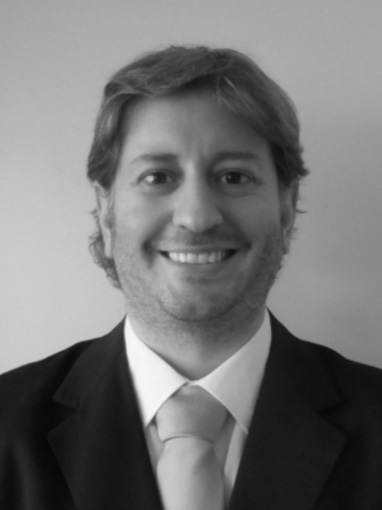 Dr. Ignacio Arana has worked with fifty students to compile a world leaders database.
"The World Leaders Database Project (WLDP) is an extension of my research on elites. This database is currently being integrated and contains detailed biographical information about the more than 1,800 national leaders that have governed countries around the world from 1970 to 2020. The goal is to address pressing questions about how the uniqueness of national leaders may relate to issues of foreign policy and domestic governance, including tendencies toward authoritarianism and policies related to democratic development. I have used the WLDP data to analyze the performance of heads of government during the pandemic, in a paper currently under review called "World Leaders and Covid-19: Women, Populists, and Political Families Reacted Faster." I am also using the WLDP in the working paper "Covid-19 and Power Grabs across the globe."
Millie Zhang: "There are just so many opportunities"
After Millie Zhang's first class with Dr. Geoffrey McGovern, she asked him about research opportunities. She found plenty.
Zhang performed research with Dr. John Chin, who is compiling a database of coups. She also served as a guest editor of the Carnegie Mellon University Journal of Politics and Strategy, known at the time as the Center for International Relations and Politics (CIRP) Journal. Now Zhang, a senior International Relations and Politics major who is also a member of the Accelerated Master's Program in International Relations and Politics, is a Director's Fellow in the IPS research lab. 
"What kind of research I enjoy the most is definitely case study work, looking at different stories for different countries and different actors and seeing how they relate to one another," Zhang said. "For example, with the coups d'etat, seeing how the general picture of coups d'etat differ in the Asian region and the Middle East."
Zhang likes the idea of working for a think tank so she can continue to conduct research, but government work also appeals to her; she interned for the House Ways and Means Committee in the summer of 2019. Working in cybersecurity at a technology firm also interests her. Whichever way she goes, her research will have helped her get there. 
"This is something that I always say to freshmen or any students who are interested in research in IPS, is, there are just so many opportunities," she said. "The fact that it's so easily accessible for students from any year to get research experience and learn something valuable through the department, it's a good experience for students. It's definitely given me a lot to be able to add to my own skills."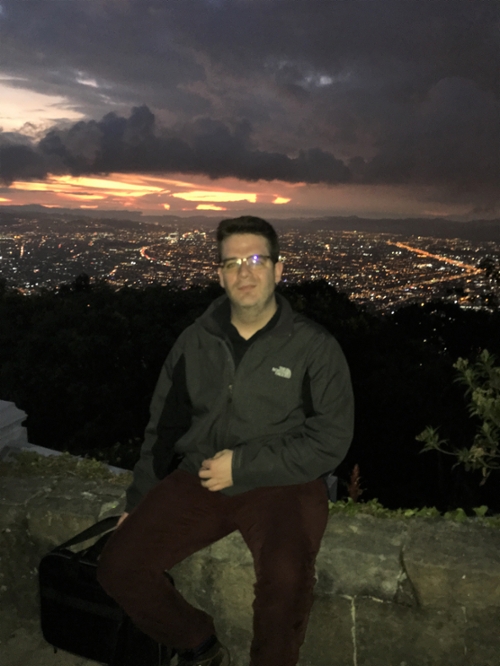 MS IRP-AMP student Colin Tait spent his spring break in Bogotá, Colombia conducting interviews for his thesis titled The Transnational Diffusion of Peace.
"For spring break, I was lucky to travel to Bogotá, Colombia. While down there, I conducted field work for my thesis by interviewing people directly involved in the Havana negotiations that ended a fifty-year conflict between the Colombian government and insurgent group Las FARC. In between interviews and processing the information I collected, I was able to visit many different parts of the city and experience Colombian culture firsthand. Conducting field work is important and necessary when writing about conflict and conflict resolution because it gives you a perspective on society that cannot be gained from reading books or watching the news.
"Following my trip, I feel a special responsibility to the Colombian people to present a piece of work that captures the nuances and accurately portray the peace process in respect to the people I spoke with and the things I observed when exploring the city.
"Unrelated to my thesis, a large impact from the trip was seeing and interacting with the vast amount of Venezuelan refugees. There are one million refugees in Colombia and 300,000 in Bogotá alone. I realize now how much of a humanitarian crisis it is and am even more inspired to pursue a career in conflict management and peacebuilding." 
Additional Resources