Wednesday, December 11, 2013
Novel biological sources for battery materials
The squirmy marine cuttlefish may be the next best source of electrode materials for batteries to power edible medical devices.
Carnegie Mellon University's Chris Bettinger and Jay Whitacre have found that ink from the cuttlefish, a close relative of the squid, provides the perfect chemistry and nanostructure to power tiny electronic devices that can be either ingested or implanted into the body for applications ranging from biosensing to drug delivery.
"We found that the melanin pigments in cuttlefish ink make it a perfect fit for use in battery electrodes that would ultimately be used in devices that operate in close proximity to sensitive living tissue," said Bettinger, an assistant professor in the departments of Materials Science and Engineering (MSE) and Biomedical Engineering. Melanin is the pigment responsible for the dark color of skin, hair, scales, and is also found in animals.
In a paper appearing in the Proceedings of the National Academy of Sciences, CMU researchers show that naturally occurring melanins exhibit higher charge storage capacity compared to other synthetic melanin derivatives when used as anode materials. Pigment-based anodes are an important component in sodium-ion batteries, a battery technology that has been pioneered by Whitacre, an associate professor of materials science and engineering and engineering and public policy.
"Using natural materials in energy storage devices increases the likelihood for use in powering devices that operate in sensitive environments such as the human body," Bettinger said.
At present, high-performance energy storage systems for medical devices are designed to supply power to semi-permanent devices that are often encapsulated. These scenarios permit the use of potentially toxic electrode materials and electrolytes. Electronically active medical devices that are either biodegradable or ingestible require new energy storage materials that are benign and can operate in hydrated environments. Melanin-based electrodes represent a step closer to this goal.
"Our research shows that alternative systems that use biocompatible electrode materials with aqueous sodium-ion batteries could provide onboard energy sources for a variety of temporary medical devices including biodegradable electronic implants and ingestible systems," Bettinger said.
Earlier this year, Bettinger and Whitacre reported that they were creating edible power sources for medical devices using materials found in a daily diet. See
Researchers create edible battery
. Their initial design involved a flexible polymer electrode and a sodium ion electrochemical cell, which allows them to fold the mechanism into an edible pill that temporarily encapsulates the device.
Bettinger has worked for more than a decade at the interface of materials science and biomedical engineering. Some of his innovative technologies include new synthetic materials that mimic the natural properties of soft tissue and biodegradable electronics that could usher in a new era of electronically active implants.
Whitacre studies the materials science of synthesizing and implementing promising materials and device architectures for energy storage and generation technologies.
Article courtesy of Energy Harvesting Journal

---
Thursday, November 14, 2013
CMU counters MOOCs with tech startups
Many universities are embracing the idea of incorporating massively open online courses, better known as MOOCs. Mark S. Kamlet, provost and executive vice president of Carnegie Mellon University, said for institutions like his the question is: "What do we do?"
Speaking at the LaunchCMU event Wednesday, Kamlet said there is tremendous opportunity for the university to take advantage of "the business of their business."
While he said CMU has nothing against MOOCs, the university's focus is not so much on how to transmit knowledge, but rather how students learn.
"Technology is going to disrupt our industry of higher education, just as we have seen it cause major disruptions in others," he said.
CMU is shifting the model using its own approach, with organizations like Carnegie Innovations LLC. Since the fall, CMU has built a portfolio of five companies under the Carnegie Innovations umbrella.
Acrobatiq LLC, an open learning initiative, which offers customizable courseware, learning analytics and consulting services to educational institutions looking to improve learning outcomes for students;
Acatar LLC, a distance learning platform;
Panopto LLC, a video recording and transmission technology for enterprise video content management;
Cleamodel LLC, an organization dedicated to the cultivation and commercialization of best-practice and model-based improvements;
iCarnegie LLC, which was created in the late '90s to work with government, organizations, and businesses to tailor curricula to meet workforce development challenges.
Each functions as its own venture-like startup, but with 100 percent of voting controlled by the university. CMU has put up the capital to start each subsidiary and retains over a 90 percent stake of equity in each. Because of the university's nonprofit status, all of the remaining profits go back to the university's mission to fund education and research.
Article courtesy of Pittsburgh Business Times

---
Monday, November 4, 2013
Six 'disruptive' technologies funded at CMU
Six projects have received a total of $1.8 million as part of an unusual collaboration between a university and the region's dominant health insurer.
The projects range from a new treatment for sickness caused by contaminated food to improvements in the accuracy of colonoscopies to a next-generation device that records electrical impulses in the heart. Each research team will receive $300,000, which is expected to lead to new ways of treating diseases, analyzing insurance claims data and eventually spinoff companies.
"It's a paradigm shift," said Alan Russell, director of the new Disruptive Health Technology Institute at Carnegie Mellon University, which was funded by Highmark Inc.
In June, CMU, Highmark and Allegheny Health Network announced a two-year, $11 million research initiative, which is expected to improve the quality of patient care through innovation while holding down health care costs. Monday's announcement was the first round of grants that were intended to "invent the future" of health care.
Insurers don't often fund medical research, especially in response to clinical needs, experts say. Highmark's investment creates a research arm of its fledgling health care system to compete with rival UPMC's well-oiled research engine.
UPMC ranks fifth nationwide in number of research awards from the National Institutes of Health.
Here are the funded projects through the CMU-Highmark partnership:
A manganese-based therapy targeting Shiga toxicosis, a food and waterborne bacteria that causes sickness and costs over $500 million a year in the U.S. alone.
Colonoscopy analytic tools that will provide real-time feedback to doctors, improving the quality of exams and detection of pre-cancerous polyps.
An analytic tool for medical claims data to identify mistakes and patterns.
A vest-like, next-generation heart monitor that will detect and diagnose heart problems, potentially reducing the 325,000 U.S. deaths annually from sudden cardiac death.
A wearable monitoring device to record motor abnormalities in people with Parkinson's and related diseases, which will allow monitoring and recording outside the physician's office.
Development of a surface coating to kill bacteria that cause hospital-acquired infections.
Article courtesy of Pittsburgh Post Gazette

---
Monday, October 14, 2013
Lumitrack Is An Inexpensive, Lag-Free Motion Tracking Peripheral
Motion tracking hardware's pretty fantastic, and I've no doubt that it's going to play a pivotal role in the future of gaming (particularly where virtual reality is concerned). Of course, it's a technology that most certainly isn't without its problems. Most motion control peripherals feature some degree of input lag; those that don't are usually expensive beyond belief. Thanks to researchers at Carnegie Mellon University's Human Computer Interaction Institute and Disney Research Pittsburg, this may well change.
Together, researchers from the two institutions have developed a technology known as Lumitrack. This motion peripheral could well be just what motion tracking hardware's been waiting for. According to the developers, it's extremely precise, almost lag-free, and, most importantly, incredibly inexpensive.
- See more at: http://inventorspot.com/articles/carnegie_mellondisney_develop_inexpensive_lagfree_motion_trackin#sthash.H6AdZIcr.dpuf
Motion tracking hardware's pretty fantastic, and I've no doubt that it's going to play a pivotal role in the future of gaming (particularly where virtual reality is concerned). Of course, it's a technology that most certainly isn't without its problems. Most motion control peripherals feature some degree of input lag; those that don't are usually expensive beyond belief. Thanks to researchers at Carnegie Mellon University's Human Computer Interaction Institute and Disney Research Pittsburg, this may well change.
Together, researchers from the two institutions have developed a technology known as Lumitrack. This motion peripheral could well be just what motion tracking hardware's been waiting for. According to the developers, it's extremely precise, almost lag-free, and, most importantly, incredibly inexpensive.
- See more at: http://inventorspot.com/articles/carnegie_mellondisney_develop_inexpensive_lagfree_motion_trackin#sthash.H6AdZIcr.dpuf
Motion tracking hardware's pretty fantastic, and I've no doubt that it's going to play a pivotal role in the future of gaming (particularly where virtual reality is concerned). Of course, it's a technology that most certainly isn't without its problems. Most motion control peripherals feature some degree of input lag; those that don't are usually expensive beyond belief. Thanks to researchers at Carnegie Mellon University's Human Computer Interaction Institute and Disney Research Pittsburg, this may well change.
Together, researchers from the two institutions have developed a technology known as Lumitrack. This motion peripheral could well be just what motion tracking hardware's been waiting for. According to the developers, it's extremely precise, almost lag-free, and, most importantly, incredibly inexpensive.
"What Lumitrack brings to the table is, first, low latency," explained Carnegie Mellon Ph.D. student Robert Xiao. "Motion tracking has added a compelling dimension to popular game systems, but there's always a lag between the player's movements and the movements of the avatar in the game. Lumitrack is substantially faster than these consumer systems, with near real-time response."  
Further, continued Xiao, Lumitrack is extremely precise, with 'sub-millimeter accuracy.' This performance is achieved at a considerably lower cost than most other peripherals on the market, and Lumitrack's low power draw means it might even be integrated into mobile devices such as smartphones or tablets.
See, although Xiao and his collaborators initially targeted gaming with the technology, they believe its potential extends far beyond the games industry. The development of CGI, for example, has traditionally used highly expensive, extremely precise systems to track an actors' movements. Lumitrack could serve as a low-cost alternative to some of these systems, making the process less expensive (and more accessible) for filmmakers.
"We think the core technology is potentially transformative and that you could think of many more things to do with it besides games," noted Disney Research Pittsburgh's Ivan Poupyrev.
Lumitrack consists of two components: projectors and sensors.The projectors emit a structured pattern - apparently it looks something like an overlarge barcode - onto the person or object being tracked. This pattern is known as a binary-m sequence; the bars represent a series of bits arranged into sequences of seven. Each sequence appears only once, allowing the device to quickly and accurately detect both the location and motion of its target. 
The researchers behind Lumitrack include Xiao and Poupyrev along with Professor of Human-Computer Interaction Scott Andrews,HCII Ph.D. graduate Chris Harrison, and Karl Willis. The team recently presented its findings at the Association for Computing Machinery's Symposium on User Interface Software and Technology. 
Those of you interested in learning more about the Lumitrack can check out Chris Harrison's website,where you'll find a downloadable PDF with more in-depth information. 
Article courtesy of InventorSpot.com

---
Sunday, September 29, 2013
Students receive 1,000 robots
Imagine if every student in 15–110 had the opportunity to use his or her programming skills to control robots. BirdBrain Technologies, a startup company that grew from Carnegie Mellon University's Community Robotics, Education and Technology Empowerment (CREATE) Lab is introducing 1,000 robots to up to 20 school districts and educational organizations in an attempt to inspire and guide novice programmers in the world of computer science. The distribution of the robots will take place Dec. 8–14, during Computer Science Education Week (CSEdWeek).
The robot — known as the Finch — is a low-cost tabletop robot with bird-like features that has light, temperature, and obstacle sensors, along with an accelerometer that measures the direction the Finch tilts. The Finch also possesses simple components: Two motor-driven wheels, a buzzer, and a beak are programmed to light up in different colors. All these attributes are manipulated by an input device similar to a Wii remote. Its most convenient feature is its over-15-foot USB cable, which eliminates the need for batteries and drives down costs. In addition, the robot supports a variety of major programming languages.
Tom Lauwers, the creator of Finch and founder of BirdBrain Technologies, designed the Finch at the Carnegie Mellon's CREATE Lab after his four-year research study as a Ph.D. student in the Robotics Institute. The study ended in 2010 after the successful development of a robot with a set of features optimized for computer science education. Back in 2005, computer science programs and high school programming classes were struggling with low enrollment and lack of interest from students; Lauwers aimed to increase student motivation in introductory classes by creating an appropriate learning tool. Since it went on the market two-and-a-half years ago, the Finch's purpose has been to help students.
Despite the commercial success since the robot's launch, Lauwers and his team faced challenges during developmental stages that dealt with deciding which features to include in the robot. For example, they originally debated adding in a camera, but ditched the idea after realizing its added expenses and relatively small usefulness in a classroom setting.
Nonetheless, BirdBrain Technologies is now loaning out several hundred robots for an entire year because the company has received an overwhelming number of applicants and wanted to support more schools than the original plan allowed. The company estimates that the new program will allow 15,000–30,000 students in roughly 50 school districts to have at least one hour of experience programming the Finch. BirdBrain Technologies explicitly requires that students have little or no experience programming robots; The company also favors schools that have a high number of low-income students. It also only specifically serves students in grades four through nine.
Although many educational systems seem to view computer science courses as high–school level electives, Lauwers regards them as core skills that should be learned earlier on in upper elementary school. He hopes that at least some of the students who program the Finch will take the initiative to use free programs such as Snap! and Scratch to independently study programming.
Lauwers must evaluate over 150 applications before this Friday and decide which ones are the most promising. Then, he needs to work with several stakeholders to develop activities for the robots for the teachers to use, and direct the warehouse that processes his company's orders to deliver the robots. Before CSEdWeek, BirdBrain Technologies will send out five robots to each participating organization in November to allow teachers preparation time.
Although his focus is definitely on the Pittsburgh community, Lauwers sees himself as part of larger organization to promote computer science education.
"We want to support Computer Science Education Week's Hour of Code initiative, which seeks to demystify computer code with a one-hour introductory activity for 10 million students," he said.
Article courtesy of The CMU Tartan

---
Wednesday, August 28, 2013
Carnegie Robotics Invests $1.7 Million To Expand Lawrenceville, Pennsylvania, Facility
Carnegie Robotics is expanding its headquarters and manufacturing facility in Lawrenceville, Pennsylvania, adding at least 25 jobs in Allegheny County.

The firm, which specializes in the transition of emerging robotics technology from research and development to production, will expand from its 6,427-square-foot office and manufacturing space in the Lawrenceville section of Pittsburgh to a new 31,000-square-foot site. The company is projected to invest more than $1.7 million to support the expansion and purchase new equipment.

"Carnegie Robotics has relied heavily on the southwest Pennsylvania region to build this company over the past several years; from advanced machined parts, electronics and coatings to recruiting heavily from Carnegie Mellon and the talented local workforce. We have found Pittsburgh is a great place for entrepreneurship as well as a magnet for attracting talent," John Bares, President and CEO said. "The assistance provided by the state helps us expand our business further."

"Carnegie Robotics, LLC is a great example of how we can partner with entrepreneurs and educational institutions to grow our economy and create new job opportunities," Gov. Tom Corbett said. "The company started as an idea at Carnegie Mellon and has now grown to more than 20 employees with an additional 25 jobs expected to result from this expansion."

As an incentive, the company received a funding offer from the Department of Community and Economic Development including $50,000 in Job Creation Tax Credits and an $11,250 Guaranteed Free Training grant to be used to train its new workforce. An $850,000, 10-year, low-interest loan at 1.5 percent from the Machinery and Equipment Loan Fund was also included.
Article courtesy of Area Development

---
Friday, August 23, 2013
Safaba Closes Funding Round To Develop Enterprise Machine Translation
Safaba Translation Solutions LLC ("Safaba"), a Carnegie Mellon University spin-off company, has announced the closing of a first-ever private equity financing round. The financing round was led by Newlin Investment Company with additional funding from Innovation Works (IW), a leading investor in seed- and early-stage technology companies.
The financing will be used to further develop Safaba's Enterprise Machine Translation technology that allows leading global enterprises to automate translation of their digital content, which includes websites, marketing materials, software products, technical documentation and customer engagement communications. Safaba's technology accurately adapts to each company's unique language, terminology and vocabulary preferences, styling guidelines and formatting rules. This innovative approach allows global enterprises to reduce the hours associated with manual editing and translation of content. Subsequent enhancements to productivity help companies localize their communications to global markets faster and more cost-effectively. A key Safaba advantage is the ability to introduce real-time multilingual communication channels to global customers and business partners.
"Enterprise Machine Translation (EMT) is an important part of companies' globalization strategy and can have a direct impact on an organization's ability to realize global growth potential, increase profitability and reduce operational costs," said Alon Lavie, Chief Executive Officer at Safaba. "It enables greater brand awareness by dramatically increasing availability and visibility of a company's marketing message in global markets, accelerates product readiness by reducing time-consuming translation cycles and allows companies to provide better and more efficient customer care using both assisted and non-assisted online channels."
"Safaba's ongoing focus on Advanced Adaptation Technologies allows us to deliver solutions that produce greater language accuracy and fluency for a wide range of applications. Our proprietary technologies enable individual adaptation to each client company's unique brand language across all online channels and digital media. This round of funding will provide us with the financial resources to accelerate our software development with additional innovations that would, no doubt, deliver even greater value to our customers," he added.
"The potential for Safaba is immense," said Bill Newlin, Chairman of Newlin Investment Company. "Safaba was founded in order to solve a problem for global corporate communications and has done so with great success. Safaba benefits from a clear technological advantage resulting from assembling a rare team of domain experts and a management team that is leading the company in the right direction."
Article courtesy of Providence Journal

---
Wednesday, July 3, 2013
America Invents Act: What Does It Mean for You?
The America Invents Act (AIA) was passed and signed into law in September 2011, and the central provisions went into effect on March 16, 2013, creating the largest patent reform in United States history.  One notable change is the switch, in the United States, from a first-to-invent (FTI) system, in which rights to a patent are granted to the inventor able to prove that he or she is the first inventor, to a first-inventor-to-file (FITF) system in which patent rights are granted to the first inventor to file.  Although this change will synchronize the United States patent system with the rest of the world, it, and others introduced in the AIA, will have implications for disclosure and patent strategy going forward.
If you missed the information sessions in July, not to worry. Please visit the link below for a live recording with Mark Knedeisen from K&L Gates. 
---
Wednesday, July 3, 2013
Carnegie Mellon University startup Liquid X makes an impression
A Carnegie Mellon University startup aims to revolutionize nanometer-scale circuitry for electronic and medical devices, using metals that can be printed from a common inkjet printer.
Liquid X Printed Metals Inc. has raised undisclosed financing and named Greg Babe as CEO to help commercialize its less expensive metallic ink technology. It will enable manufacturers to print metal traces and films on components, using gold, silver, copper or aluminum.
Babe is a former CEO of Bayer Corp. and Orbital Engineering Inc. in Pittsburgh. He left Orbital last month.
Oakland-based Liquid X's technology is important because there is no other method of making very thin, metal circuits using a common printer and because it offers high conductivity at lower costs than competing technology. Other methods use techniques that produce thicker traces and are more expensive, experts said.
Liquid X's technology, under review by the Patent Office, can produce miniaturized circuits on the same scale as the 32- and 22-nanometer processes used to produce the latest generations of microprocessors. There are 1 million nanometers in a millimeter, and a human hair ranges from 50,000 to 100,000 nanometers in diameter.
Liquid X was founded in 2010 by Richard McCullough, a former CMU researcher and entrepreneur who is now vice provost for research at Harvard University; Bill Newlin, an attorney, executive and the company's first outside investor; and John A. Belot, a visiting associate professor at CMU and Liquid X's scientific officer.
"The potential for Liquid X is vast," said Newlin, chairman of Newlin Investment Co. in Sewickley.
The financing will be used to strengthen Liquid X's management team, buy equipment and prepare to enter commercial markets, Newlin said. Others involved include Innovation Works and several unnamed investors, he said.
"It's an ink, just like any other you will see," said McCullough, 54. "You just put it in an inkjet printer. Once you print it, you have to convert it into the metal lines with heat, as a secondary step."
The conversion for gold is at less than 100 degrees, silver at less than 200, he said.
Liquid X inks can be used to create circuits in many electronic devices such as membrane switches, cellphones, televisions and solar panels, he said. Solar panels currently use a silver connection between the silicon cells and the device that is receiving the power. Using silver conductive ink, that connection could be printed using much smaller amounts of silver, McCullough said.
A major opportunity lies in biological sensors and sensors in general, he said. In biological sensors that attach to the body or go into the body, all metals except gold, which is inert, react with body fluids. Printing with gold conductive ink would reduce the amount of the precious metal required, lowering costs, he said.
Competing printable metal inks use metal dust or flakes suspended in a solution, said Stan Farnsworth, chief of technology at NovaCentrix Inc., an Austin, Texas, company that makes such inks, along with DuPont and others. NovaCentrix also manufacturers heat and flash lamp tools that process the inks after they've been printed. NovaCentrix's inks suspend metal particles, while DuPont uses silver flakes, which must be heated to 1,000 degrees to convert to metal, he said.
"Liquid X is not using particles," Farnsworth said. "Their metal content is dissolved in the chemistry of their formulation, like salt or sugar dissolved in water. When it dries, it comes back out. Liquid X can get a water-like viscosity to its inks and very good performance," Farnsworth said.
McCullough and Newlin worked together before at Plextronics in Harmar, a CMU spin-off that produces another form of conductive inks — based on plastics — that are being used in next-generation organic light emitting diode televisions, lighting and signs.
McCullough was Plextronics' founder and chief scientist and Newlin is its chairman of the board. Plextronics was founded in 2002 with the goal of taking conductive polymer technology that McCullough developed to commercial uses.
For Liquid X, "we raised the amount of capital we deemed necessary to get us through the next year to 18 months of the growth phase," Newlin said. He said the money will be used "to round off the management team, equipment and production capacity as we engage customers."
Babe said Liquid X's priority is to identify its first commercial applications and generate volume business.
Liquid X's technology clearly has a cost advantage because it produces thinner trace lines using gold or silver.
Babe, 56, retired as CEO from Bayer in Robinson effective June 30, 2012, after 36 years. "It's a great company, it was a great experience, but that was not how I wanted to end my career."
Article courtesy of Popcity
---
Tuesday, July 2, 2013
CMU subsidiary Acrobatiq launches to improve learning outcomes in higher ed
Beginning in August, Acrobatiq will look to bring a different approach to improving learning outcomes in higher education to a much wider audience.
A spinoff from Carnegie Mellon University's Open Leaning Initiative, Acrobatiq will offer customizable courseware, learning analytics and consulting services to educational institutions looking to improve learning outcomes for students.
The OLI approach, which was developed by CMU and focuses on building learner-centered courseware that is informed by the science of learning, will serve as the foundation of Acrobatiq's methodologies.
The company said its formation will accelerate the pace of innovation and provide a financially sustainable model to develop courses and analytics more quickly, while also making them more widely available to four-year universities, community colleges and for-profit schools across the country.
"We are thrilled to have the backing of CMU and the talent we need to bring the proven findings of OLI to market on a larger scale," Acrobatiq CEO Eric Frank said in a statement. "With Acrobatiq, more institutions and their faculty and students will benefit from data-driven courses and learning analytics built on the science of how people learn."
Several key members of the former OLI team will serve on Acrobatiq's management team. The company said they are committed to supporting current OLI users without interruption and will honor all existing agreements between OLI and institutions, even those that were discounted or free. Additionally, the company will continue to maintain a catalog of free and openly licensed courses and make its tools available to education researchers at no cost.
Article courtesy of Pittsburgh Business Times

---
Wednesday, June 5, 2013
Blue Belt Technologies Announces US FDA Clearance to Market its STRIDE Unicondylar Knee System
Blue Belt Technologies Inc., a medical technology company developing the next generation of "smart" surgical instruments with precision robotics, has become the first spinoff from Carnegie Mellon University's Center for Technology Transfer and Enterprise Creation (CTTEC) to receive FDA clearances.

"The Center for Technology Transfer and Enterprise Creation has been essential to our success, said Eric Timko, CEO of Blue Belt. "Its staff helped us to spin out of CMU's Medical Robotics Technology Center in 2003 and provided us with valuable guidance as HealthpointCapital LLC acquired the company in 2011."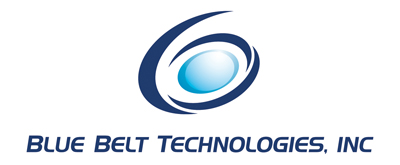 In December 2012, the company received its first 510(k) clearance from the U.S. Food and Drug Administration (FDA) to market its NavioPFS™ orthopedic surgical system. The NavioPFS provides precise robotic control to surgeons performing minimally invasive surgeries via an intelligent, handheld, computer-assisted bone-cutting tool.

Within six weeks of receiving the clearance to market the NavioPFS, Blue Belt made its first sale to Community Regional Medical Center in Fresno, Calif. Dr. D. Kevin Lester performed the nation's first partial knee replacement surgery with the system in February.

The company, with offices in Pittsburgh and Plymouth, Minn., received its second FDA clearance June 4 for its STRIDE™ Unicondylar Knee implant system, which provides advanced implant features optimized for use with the NavioPFS.

"Our goal with Blue Belt — and each of the teams we work with — is to facilitate and accelerate the movement of research and technology out of the university and into the marketplace," said Tara Branstad, CTTEC associate director.

Eleven of Blue Belt's staff members are CMU alumni, including the following management team members and adviser:
Dr. Anthony DiGioia III (E'79, '82), adviser and co-founder, and adjunct faculty member in CMU's Robotics Institute and College of Engineering;
Branko Jaramaz (E'92), chief technical officer and co-founder, and associate research professor at the Robotics Institute;
Jim Moody (E'82, '91), director of robotics and former Robotics Institute research team member;
Costa Nikou (CS'96, '99), director of software development and former Robotics Institute research team member; and
Adam Simone (HNZ'11), senior product manager.
In the future, Blue Belt plans to expand to other surgical specialties, including neurosurgery, spinal and otolaryngology (ENT).
In the past 15 years, CMU has helped to create more than 300 new companies, adding approximately 9,000 new jobs to the U.S. economy. The university is first among all American universities without a medical school in the number of startup companies created per research dollar spent since 2007, according to the Association of University Technology Managers.
Article courtesy of CMU News

---
Sunday, April 21, 2013
Saving lives with Doug Bernstein and his pediatric cardiology startup PecaLabs
By Babs Carryer
Director of Training and Faculty Development, NCIIA
Blogger, NewVenturist
Entrepreneur, LaunchCyte
Former adjunct professor of entrepreneurship, Carnegie Mellon University  

Young Doug Bernstein shouldn't be alive. And he wouldn't be but for exceptional medical care when he was born. Doug was born with a congenital defect that gave him a 2 percent chance for survival. Resolving congenital conditions like his has remained ever-present for Doug, who is now a 22-year old Carnegie Mellon biomedical (and mechanical) engineering graduate laboring to solve clinical problems with his startup Peca Labs (for pediatric cardiology).

Like another young entrepreneur I featured in a previous article ("Teaching Entrepreneurship in Engineering"), Doug is part of a new breed of young entrepreneurs in healthcare. They are solving some thorny problems with novel solutions because they don't know that they shouldn't, that the path to success is fraught with peril, that solutions have been tried – and failed. These young entrepreneurs are not the products of cynical experience, and they have a long path ahead to success. But they also have the energy and the runway to get there – with the right support and help.

These young folks are part of a breed of innovators that we, as a nation, must support and encourage. They are the product of engineering and other technical programs at our great research universities, and they are choosing the road less traveled. It is up to us to guide them along that path, to help them improve healthcare options, and to use innovation and entrepreneurship to make our nation more competitive – for the betterment of the human condition.

Why entrepreneurship? 

Many newly minted engineers like Doug are choosing the entrepreneurial path over advanced degrees and other opportunities because a startup is the only way they can get their ideas to patients. Doug didn't plan on becoming an entrepreneur. But he has always walked the unbeaten path. By second grade, Doug was determined to be a genetic engineer – yes, you read right: second grade! Competitive with his older brother, precocious Doug learned to read, write and study at an early age – three to be exact. By age eight, Doug was devouring books on science and genetics. He developed some funny theories, he tells me: "about trees and how long they lived, and I wanted people to be like trees."

Doug ended up in biomedical engineering at CMU because of his high-school interest in micro-robotics. He is enthralled by the concept of small robots that can improve human health, like the pill camera that visualizes your GI track.

"I thought that swallowing a pill instead of a colonoscopy sounded like a good plan," Doug relates. "Looking at robots now you can see the possibilities of nano-robotics and where that can take you."

CMU has several spinouts in that area and Doug worked on a few related lab projects. He had several research projects going at any one time, starting from his freshman year. Doug was hunting for a project that he could sink his teeth into, something that spoke to him, to his heart – literally. One of his research projects involved inventing and testing new heart valves with Kerem Pekkan, Ph.D., and a surgeon from the University of Pittsburgh Medical Center (UPMC), Dr. Masahiro Yoshida (Masa).

Masa had been utilizing several new designs and materials for pediatric right ventricular outflow tract (RVOT) reconstruction and had been searching for a valve that provided some flexibility and better resistance to calcification so that, as the baby grew, the valve would continue to be valid. Otherwise, the state-of-the-art valve becomes hardened and narrow over time. This means multiple surgeries and valve replacements as a baby grows through youth and into adulthood. These procedures are costly, dangerous, invasive and highly inefficient, even while they were clinically effective. Having developed components for a new valve, Masa used them in 50 surgeries to date – all with excellent clinical results.
Invention to Innovation

With his engineering mindset and the lead taken by his CMU engineering professor, Doug and the team came up with a novel design for a synthetic valved conduit – the Masa Valve – that improved on the components started by Masa. At the same time, Doug, by then a junior, took a class in robotics ventures that focused on real world applications of robotics.

"That got me thinking about the concept of taking things into the market," he said. "And I started to get serious about finding something that enabled me to do that—something that I could commit to and believe in, and where I could leverage CMU's entrepreneurial ecosystem to help me figure out what I didn't know, and what I needed to know. That's when I met Babs."

Commercialization

Doug came to my office in May 2011, right after finals at CMU. It seemed like he had been up for days—he looked exhausted. But he wanted advice badly and he was willing to spend a summer investigating the market side of his heart valve idea. In my role as embedded entrepreneur for Project Olympus, one of CMU's initiatives around entrepreneurship, I was able to work with Doug to mentor him through the process of investigating the business opportunity for his valve. I spotted the heart and drive of an entrepreneur in Doug. While his stubbornness infuriated me, I respected his commitment to learn and dedication to the project. "He is coachable," I concluded.

Doug had no clue about the FDA, reimbursement, startups, markets, business or funding. He had no money, no way to eat or pay rent. I worked with our administration to get him GAP funds to pay himself to work on the project for the summer. I wanted him fully committed with no second job that paid his rent.

By the end of the summer, he had the beginnings of a market understanding. He had talked with some of the 100 cardiothoracic surgeons nationwide who each perform 32 surgeries per year. He talked to hospital systems, insurance companies and the FDA. He didn't have a plan, but he had the beginnings of a strategy of how to develop the business and the technology during his senior year. He started that fall by taking a class that I co-taught with Dave Mawhinney (head of the Don Jones Center for Entrepreneurship) in basic entrepreneurship for engineers (Introduction to Technology Entrepreneurship for Engineers).

Doug had decided over the summer that he wanted to give an entrepreneurial go of it. He had co-authored a paper on the heart valve concept (as lead author – impressive for an undergrad). He had also put out a poster for the Society of Thoracic Surgeons. Confident in his technical abilities, the entrepreneurship class was a means for Doug to learn what he needed to do to hone in on the business aspects of starting and growing a business. Doug used his final semester at CMU to take an independent study with me – that semester was all about Peca and getting it off the ground.

Today

After graduating in Mary 2012, Doug deferred a Ph.D. (at a leading university which gave him a three-year deferral) to start the company. He recruited fellow CMU alums, Jamie Quinterno (history and business; also my student), and Arush Kalra, MD (current masters student in biomedical engineering and former pediatric urological surgeon) to join the startup and they began operations. To date, Peca has raised about $250,000, and Doug is continuing the fundraising.

Challenges

Peca has a long road to hoe, between attempting FDA approval, finding manufacturers, and other milestones. However, Doug is determined to help the 3,200 children per year who require RVOT reconstruction, each of whom will need three to four open-heart surgeries over the course of their growth. Peca has already received Humanitarian Use Device status (HUD) from the FDA. The company still has to prove safety and benefits to achieve a Humanitarian Device Exemption (HDE) so that they can sell the devices. Peca faces all kinds of manufacturing, IP, and licensing challenges. Fortunately, reimbursement looks like it won't be the massive hurdle that it often is. The company has come far since Doug entered my office almost two years ago. Doug has come far personally. His journey is not over, but his eyes are wide open to the possibilities. If Peca achieves its goal of bringing this valve to market, the company will establish a new precedent for bringing orphan devices to market. As a niche player with streamlined processes, Peca should be an attractive acquisition target.

Entrepreneurship Education in Engineering

Entrepreneurship has given Doug the opportunity to expand his horizons in a way that can impact thousands of young children who need heart surgery. It has literally changed his life. And we should realize that there are thousands, maybe even tens of thousands, of Dougs on campuses across the nation. Instilling the entrepreneurial spirit in students like Doug, giving them the tools they need to take products to market, encouraging and unleashing innovation and entrepreneurship benefits not only those students, but the universities, the nation and humankind. It is up to universities to recognize the importance of integrating entrepreneurship training deeply into the fabric of their course and program offerings.

Doug believes that engineering programs are often backwards:

"They teach you engineering but you never think about applications in the real world. You learn to focus on making the technology work, but you never learn to focus on why make it work. You can go through four or five years of work, and what you create may never help anyone. The questions are never asked. You get to choose what you are doing – but are never asked 'is this useful?' Adding that simple question into engineering curriculum would open the doors. It would bring in the actual world, not theoretical world."

Let's give the Dougs the real-world experience that they crave, not as an adjunct to, but as a core part of their engineering experiences!
Article courtesy of Epicenter

---
Sunday, April 21, 2013
Electronic Pills May Be the Future of Medicine
Someday your prescription pills may actually be digital devices powered by a battery you eat.
Researchers at Carnegie Mellon University are working on edible electronic devices that can be taken to monitor people's health and improve patient care.
"We are basically interested in electronically active medical devices that can perform some functions in the body and that can leave body in an innocuous way," said Christopher Bettinger, an assistant professor in the biomedical engineering department at the university.
These electronic pills could perform functions like targeted drug delivery for certain types of cancer, stimulate damaged tissue, measure biomarkers or monitor gastric problems. But before these pills are actually possible, an edible power source is needed to charge the pills. That's where Bettinger and his fellow researcher Jay Whitacre, a professor of materials science and engineering, come in.
Bettinger and Whitacre have created an edible battery that is taken in the form of a pill that produces the same kind of currency as a regular battery that powers, let's say, a wrist watch. But the pill battery is made entirely of biodegradable material that is already found in the human body.
"Lithium is the workhorse of computer battery, instead of lithium, basically, the idea was to switch that to sodium," Bettinger said.
While the digital pills that can perform varied functions inside the body are still in the works, the edible battery helps pave the way for further development.
"We've shown that we can supply sufficient amounts of currents, and we know other sensors that can work off the same amounts of currents so presumably it can also power these types of sensors as well," Bettinger said.
Bettinger and his fellow researchers are working with the start-up incubator Incubation Works to get their battery pill out of the research stage so that new kinds of digital pills can be developed.
"We try to solve problems, and the way we solve problems is by getting it out to the private sector," Bettinger said.
Article courtesy of CNBC

---
Thursday, April 11, 2013
The First Patient Treated Using Celsense MRI Cell Tracking Technology
Celsense, Inc. announced today that the first patient to have transplanted cells imaged by magnetic resonance imaging (MRI) using the company's Cell Sense technology has been treated at the University of Pittsburgh Cancer Institute (UPCI).    The Phase 1 clinical trial was cleared by the US FDA for the purposes of developing information regarding cell migration following administration of live cells.
This application, involving the use of an autologous dendritic cell vaccine to treat colorectal cancer, is the first time the trafficking of a live cell cancer vaccine in patients has been visualized by MRI in the United States. The administration of live cell vaccines is an emerging strategy to treat a variety of cancers.
Investigators believe that the unaided trafficking of dendritic cells to the lymph node is fundamental to the success of this therapeutic strategy. "We are excited that this study is finally moving forward. While this is only the first patient to be imaged in the clinical trial, we expect that data from this study as a whole will lead to improved outcomes for patients receiving live cell vaccines for cancer," said Charlie O'Hanlon, President and CEO of Celsense.
"Where infused therapeutic cells migrate, how many go where, and how long they stay is something about which we have very little data in a clinical setting. To-date there have been few, if any, tools at our disposal to use in obtaining this information in humans," says cell therapy industry analyst, Lee Buckler, Managing Director of the Cell Therapy Group. "Cell Sense certainly represents one of the first and only cell imaging technologies that has been cleared by a regulatory agency for human use and to that extent it signals a significant step forward in our ability to learn from what it tells us the cells do post-transplant."
This clinical trial has been funded by an RO1 grant from the National Cancer Institute at the National Institutes of Health. The co-investigators at UPCI are Drs. Pawel Kalinski and David Bartlett. Other investigators include Dr. Eric Ahrens at Carnegie Mellon University and Dr. Amy Wesa at Celsense.
Article courtesy of PRWeb

---
Wednesday, April 3, 2013
Carnegie Mellon video thumb selection startup, Neon, secures VC Seed funding
The funding will allow Neon to continue developing a product that automatically selects the most visually appealing frame from a stream of online video to be used as the video's thumbnail. Thumbnails—the entry points for Web users to interact with videos—are becoming more important to video publishers as the number of online videos increases. Neon got its start after participating in the National Science Foundation's (NSF) Innovation Corps (I-Corps) program, a public-private partnership, taught by leading entrepreneurs and Venture Capitalists. John Burke, founder of True Ventures; Jon Feiber, general partner at MDV; and Steve Blank were all instructors in the I-Corps program. "It's exciting to have the opportunity to invest in a product that is grounded in hard science and can have such a tremendous impact on the media marketplace," Burke said. "I have worked closely with Sophie Lebrecht (Neon CEO and co-founder) through the National Science Foundation's Innovation Corps, and jumped at the chance to invest in Sophie and her team. True is thrilled to support this groundbreaking company." Initial results from an online pilot test showed that a thumbnail chosen by Neon significantly increased clicks as compared to a thumbnail hand-selected by a Web designer. Against a randomly generated thumbnail, which is how the majority of online video platforms select thumbnails, Neon's thumbnail increased the clicks even more. The current beta testing period will give Neon even more insight into how the product can increase user engagement. Eventually, Neon aims to apply the same technology to improve image selection across a variety of Web services, such as, connected TV, photo sharing, e-commerce and advertising. "I wish to congratulate Neon for the hard work and dedication that has made the company's success possible," said Rep. Dan Lipinski (IL-3), ranking member of the House Science, Space, & Technology Research Subcommittee. "Today's announcement is a major accomplishment not just for Neon, but for the Innovation Corps program, which was essential in helping turn cutting-edge research into an innovative product and fostering the relationships that facilitated the move to the marketplace."

Rep. Lipinski continued, "When I saw the Neon team's ideas at the final I-Corps presentation last year, I knew that big things were ahead. I look forward to watching as I-Corps helps turn more federally funded research into products that promote economic development and boost American competitiveness. The investment we make is minimal compared to the potential returns in American jobs. Neon's success is more proof that I-Corps is something that should be expanded to other agencies throughout the federal government." Neon's product is one of the first to use cognitive and brain sciences to increase audience engagement. It is based on neuroscience research conducted in the Center for the Neural Basis of Cognition, a joint program between CMU and the University of Pittsburgh that was supported by the NSF's Temporal Dynamics of Learning Center. The underlying technology is co-owned through Carnegie Mellon and Brown University and licensed through Carnegie Mellon. "It's a rare opportunity to have investors who have been partners and champions of the company before there was even a product—when it was just an idea," said Lebrecht, who participated in the I-Corps course. "And now, with the addition of new investors XSeed, we have the added benefit of investors who have extensive experience growing companies founded on science. I am confident that with this team and our academic partners from Brown and CMU, Neon will be able to create products that transform how online images are selected." Carnegie Mellon is well known for its entrepreneurial culture. The university's Greenlighting Startups initiative is designed to speed innovations from the lab to the marketplace. In the past 15 years, Carnegie Mellon faculty and students have helped to create more than 300 companies and 9,000 jobs. The university averages 15 to 20 new startups each year.


Article courtesy of Phys.Org
---
Tuesday, April 2, 2013
Gates, others help close Aquion's series D funding
It has the connections of Kleiner Perkins, the cachet of Bill Gates and the dollars of a quickly growing Russian venture capital firm.
It's a $35 million funding round from Aquion Energy, which is promising to start commercial manufacturing by the end of the year.
Monday, the Lawrenceville-based company marked the first close of its series D round.
It's being led by new investors, Moscow-based Bright Capital.
Aquion CEO Scott Pearson told me he's known Bright Capital for about two years. They were introduced by Kleiner Perkins Caufield & Byers, the Silicon Valley venture capital firm that has been with Aquion from the beginning.
It has two of its partners on Aquion's board of directors, including its chairman.
As for Bill Gates, Pearson said they met last spring under circumstances he didn't want to disclose.
"We've been staying close and he took some time to learn about (Aquion) and liked it," he said.
Another new funder for the battery maker is Chicago-based Gentry Venture Partners, which focuses on green energy investments and frequently co-invests with Kleiner Perkins.
Foundation Capital and Advanced Technology Ventures, past investors who each have a member on Aquion's board, also are part of this funding round.
Pearson wouldn't say how much of the $35 million the company has raised. The final close is expected in May. This will be on top of about $40 million in private funds Aquion already has raised.
Bright Capital, which also has an office in California, describes itself as a merchant venturing entity: It provides not only funding but also works to link its portfolio companies with industrial connections in Russia and other former Soviet countries.
"We expect Aquion's products to be a key enabler for the emerging energy storage industry that many experts predict will grow exponentially in the next decade," Mikhail Chuchkevich, managing director at Bright, said in a statement.
Pearson said Aquion isn't specifically targeting the former Soviet block.
"It's a market. It's interesting to us. But we go all over," he said. "Our technology is essentially global."
Aquion's promise is a sodium-ion battery. For the next two quarters, it'll be churning out preproduction units at its Lawrenceville lab. Then, during the fourth quarter, it'll launch commercial production at the former Sony plant in Westmoreland County, where Aquion has leased about 300,000 square feet. It has about 120 employees to date.
Article courtesy of Pittsburgh Business Times

---
Wednesday, March 13, 2013
CMU's CHIMP Humanoid Robot Moves Like a Tank
It has only been a few months since DARPA announced the teams competing in its upcoming Robotics Challenge, but already some of the robots are beginning to shape up. Take, for example, the exotic looking CHIMP robot built by a team at Carnegie Mellon University's National Robotics Engineering Center. CHIMP (CMU Highly Intelligent Mobile Platform) features tank-like treads on its arms and legs for tackling the bumpy terrain it will encounter as part of the challenge. The idea is to take advantage of both legged and wheeled locomotion, allowing the robot to scoot around low to the ground but stand up when necessary.
"When we walk or stand, our brains are actively controlling our balance all of the time," Tony Stentz, NREC director and the Tartan Rescue Team Leader, said in a statement. While famous bipedal robots like Honda's Asimo do a good job of replicating this behavior in structured environments like office buildings, it's a different story when they're faced with a steep, rocky hill. The CHIMP's unusual approach to locomotion should allow it to rapidly overcome these obstacles, even if it is only stable in a static way.
NREC's Tartan Rescue team is one of seven teams developing their own hardware and software from the ground up specifically for the DARPA Robotics Challenge. Each of those seven teams is taking a different approach to the design and functionality of their robots. A second group of teams will use a version of Boston Dynamics' humanoid robot Atlas. One thing that all of the robots participating in the competition will share in common is that they're remote-controlled by people. "Humans provide high-level control, while the robot provides low-level reflexes and self-protective behaviors," said Stentz. "This enables CHIMP to be highly capable without the complexity associated with a fully autonomous robot. In a pinch, it can do anything."
The harsh reality for sci-fi fans is that today's artificial intelligence hasn't come far enough for robots to carry out chains of highly complex tasks without human assistance. An operator will control CHIMP using a keyboard and mouse at a workstation consisting of a large monitor displaying multiple video feeds from the robot's cameras, and software with shortcuts to easily shift from manual to autonomous control. The robot's sensors will generate a texture-mapped 3D model of its environment, enabling the operator to visualize the robot's position relative to its surroundings.
A nice side-effect of building the robot is the development of new technologies, such as the proprietary drive joints [pictured below] seen in its arms and legs that possess near-human strength and dexterity, can be implemented in a diverse range of robots such as those intended for manufacturing. That way, even if CHIMP doesn't take home the challenge's $2 million dollar top prize the extensive R&D undertaken to build it should prove worthwhile. In the coming weeks and months we're expecting to learn more about the other teams' robots. If all goes well, robots like those developed for the challenge will one day take the place of people in life-threatening circumstances.
Article courtesy of IEEE Spectrum

---
Monday, February 25, 2013
Carnegie Mellon startup, Neon, named Edison Award finalist
Carnegie Mellon University startup Neon has been named a 2013 finalist by the internationally renowned Edison Awards. The distinguished awards, which aim to inspire creativity, innovation and ingenuity, are named after Thomas Alva Edison (1847-1931), whose extraordinary new product development methods and innovative achievements garnered him 1,093 U.S. patents and made him a household name around the world.
Neon, which uses cognitive neuroscience to improve online video clicks, is a finalist in Electronics and Computers, one of 12 categories honored by the Edison Awards. Neon is representative of Carnegie Mellon's well-known entrepreneurial culture. The university's Greenlighting Startups initiative, a portfolio of six business incubators, is designed to speed CMU faculty and student innovations from the research lab to the marketplace. "More than any year, this year's slate of finalists demonstrate the enormous value of teamwork, experimentation, consumer focus, market awareness and game-changing success," said Frank Bonafilia, executive director of the Edison Awards. "It's exciting to see companies like Neon continuing Thomas Edison's legacy of challenging conventional thinking." Founded on research conducted in the Center for the Neural Basis of Cognition, a joint program between CMU and the University of Pittsburgh, Neon is one of the first companies to use cognitive and brain science to increase audience engagement for online video publishers. Using research that shows how visual perception unconsciously affects preferences, the Neon team is developing a Web-based software service that automatically selects the most visually appealing frame from a stream of video to be used as the thumbnail. Thumbnails—the entry point for a Web user to interact with a video—are becoming more important to video publishers as the number of online videos continue to increase. "It's a huge honor for Neon to be considered for this award," said Sophie Lebrecht, Neon CEO and co-founder. "People can think it's pretty out there to link brain science with online video, but I am pleased that this type of approach is celebrated in the context of Thomas Edison." Neon got its start with a grant from the National Science Foundation's (NSF) Innovation Corps (I-Corps), which allows scientists to assess the readiness of transitioning new scientific opportunities into valuable products through a public-private partnership, and NSF's Temporal Dynamics of Learning Center. Finalists for Edison Awards are judged by more than 3,000 senior business executives and academics from across the nation whose votes acknowledge the finalists' success in meeting the award criteria of Concept, Value, Delivery and Impact. The panel includes members of the Marketing Executives Networking Group (MENG), the American Association Advertising Agencies (4As), the Chief Marketing Officer Council (CMO), the Design Management Institute (DMI), the American Productivity & Quality Center (APQC), the American Society of Mechanical Engineers (ASME) and the Association of Technology Management & Applied Engineering (ATMAE). The panel also includes hundreds of past winners, marketing professionals, scientists, designers, engineers and academics. Award winners will be announced April 25 at the Edison Awards Annual Gala, held in the Grand Ballroom at the historic Navy Pier in Chicago.
Article courtesy of Phys.Org

---
Thursday, February 14, 2013
Blue Belt Technologies announces the first NavioPFS Unicondylar Knee Replacement surgery performed in the US
Blue Belt Technologies, Inc., the innovative medical technology company that markets its NavioPFS orthopedic surgical system with precision robotics for unicondylar knee replacement, today announced the first three Unicondylar Knee Replacement (UKR) surgeries performed in the U.S. with the NavioPFS system. Dr. D. Kevin Lester, of Community Regional Medical Center in Fresno, CA, performed three NavioPFS surgeries for patients suffering from medial osteoarthritis, marking the initial use of the NavioPFS system at Community Regional, which was the first hospital in the country to install the system in late January, 2013.
The NavioPFS surgical system represents the next generation of precision orthopedic surgery, with an initial indication for use in UKR procedures, and a wide array of future applications in development. Blue Belt received 510(k) clearance to sell and market the NavioPFS system in the United States on November 30, 2012.
"The NavioPFS system worked perfectly, allowing me to plan my surgery exactly as I wished, and executing that plan precisely as intended," said Dr. Lester, an orthopedic surgeon at Community Regional. "In partial knee replacements, maintaining the integrity and balance of the soft-tissue envelope is a difficult variable to properly control when using manual instrumentation. Using the NavioPFS, this step is seamlessly integrated into the system, and the robotic handpiece allows for precise and repeatable bone preparation. I am looking forward to continuing to offer this new and excellent option to my patients."
Utilizing the integrated CT-free navigation system with intraoperative registration and planning, Dr. Lester successfully planned two left-medial and one right-medial partial knee replacement surgeries and executed bone preparation through a less-invasive incision using the NavioPFS precision freehand sculpting handpiece.
"Performing three surgeries out of the gate in the United States is a significant milestone for us and confirms that Dr. Lester and Community Regional will be excellent partners for us and our technology moving forward," said Eric B. Timko, President and CEO of Blue Belt Technologies. "We are all very pleased with the initial results and look forward to continued success as we begin our commercialization, both in the U.S. and European markets."
Article courtesy of HEALTHPOINTCAPITAL

---
Tuesday, February 12, 2013
GigaPan Systems names Josh Friedman as chief executive officer
Portland-based GigaPan Systems,  which produces a gigapixel imaging system that incorporates robotics mounting hardware and special stitching software, announced Monday that Josh Friedman  has signed on as chief executive officer.
Friedman, with more than 15 years of experience at various Portland startups, replaces company co-founder Henry Hillman Jr.,  who will remain on GigaPan's board but will spend more time running another Portland company he owns, Intellibot Robotics.  Friedman, 38,  began Monday.
Hillman says the five year-old company he co-founded with Randy Sargent  and Illah Nourbakhsh  is ripe to expand physically and into new business spaces. And he expects Friedman to lead that growth.
"These are immersive digital images," Hillman said. "You can do any number of things with them."
The startup's imaging system has helped make about 100,000 highly detailed images for a large array of institutions and businesses, including NASA, National Geographic, Sports Illustrated, Major League Baseball and assorted educational and research institutions.
Friedman says one of his major initiatives will be to build revenue and find new clients as well as deepen existing relationships, including the company's connections to sports teams. Friedman envisions a scenario in which every major sports team uses the GigaPan system, for example.
An Oregon State University graduate, Friedman's last gig was chief operating officer of the music licensing company Rumblefish.  He's well known in the local startup community and possesses layers of connections to its network of players, technical talent and, perhaps most importantly, to a growing company like GigaPan, its investors.
"He's got multiple tasks ahead of him," Hillman says. "That includes finding us the resources we need in terms of funds and also in regards to talent to take the company in the next level."
Before Rumblefish, which he says he left amicably in late 2012 after two years, Friedman co-founded NedSpace, a provider of co-working space for technology professionals, and also Eleven,  which creates systems to manage guest computing services in the hospitality industry. Friedman's resume also includes stints at Tripwire,  the business development organization, and Intel.
"The fact that GigaPan is already moving ...it takes years to build that," he said. "Combined with the product they're making, this was an opportunity that seemed like a perfect fit."
Article courtesy of Oregon Live

---
Tuesday, February 5, 2013
How Virtual Traffic Lights Could Cut Down on Congestion
Every new glimpse at the future of urban transport seems to be missing something pretty big. A car without, you know, human drivers. A trains of cars commuting on the highway with human drivers who aren't, you know, actually driving. The next peek ahead, according to computer scientist Ozan Tonguz of Carnegie Mellon University, gets rid of all the traffic lights.
At least the physical ones. Tonguz and colleagues are designing a road-efficiency system, based on emerging-vehicle-to-vehicle technology, called Virtual Traffic Lights. The idea is to shift traffic control from fixed street signals to the moving cars themselves. The result, says Tonguz, is an optimized traffic flow that should greatly reduce city congestion.
"To do this means that we can improve the life quality of New Yorkers, people in L.A., Boston, Atlanta, and other major cities tremendously," he says. "If you really want to take major stride in solving traffic congestion problems, for the life of me I don't know how else traffic congestion can be mitigated."
The basic world of Virtual Traffic Lights operates like this: as you approach an intersection, your car transmits data, such as location and speed, to other nearby cars. The virtual system processes this information for all the cars in the area, with the help of a lead car that changes every cycle, and determines your individual traffic signal. Instead of seeing a red or green light hanging in the intersection, you see it on your windshield and stop or go accordingly.
The first advantage to Virtual Traffic Lights is that every intersection with a car now automatically has a traffic light. That may not seem like much, but fewer intersections are equipped with signals than many people realize. In New York City, for instance, only about 24 percent of intersections have a four-way signal. As traffic lights become ubiquitous, road safety should dramatically improve.
The second benefit is a much better traffic flow. The algorithm that governs the virtual system can be written for total efficiency. If the system recognizes that no cars are coming from another direction, it can extend a green signal indefinitely. Likewise, at heavy intersections, it can give preference to the longest line of cars. Using similar technology to Google's driverless car, the system can also recognize the presence of pedestrians and bicyclists, and orchestrate traffic to suit their needs.
"This technology essentially buys you universal traffic control at every intersection," says Tonguz. "It makes traffic lights smart in the sense that it takes into consideration how many vehicles are there in each approach and in that way adjusts the cycle duration."
In recent simulations the system has performed quite well. The flow of cars in Porto — the second-largest city in Portugal, with 16 percent signal coverage at intersections — improved by 60 percent during a rush-hour scenario of one test [PDF]. The Virtual Traffic Lights system has even beaten congestion pricing models "hands down," Tonguz says.
Tonguz drew inspiration for the virtual system from nature. His idea was to capture the basic rules of self-organization practiced by biological species and engineer cars to cooperate in a similar manner. If a "colony of vehicles" can act more like a colony of ants, he says, "the lump sum behavior will be much better than we have right now."
The basic technology for Virtual Traffic Lights is already here. Car-to-car conversations can operate over Dedicated Short Range Communication at 5.9 Gigahertz — a radio system being tested and refined by the federal government. Tonguz expects D.S.R.C. to become mandatory for new cars soon, and he's working on a prototype to retrofit older models. (His work is being sponsored by the Department of Transportation, and Tonguz says he's also received funding from General Motors throughout his career.)
The biggest obstacle, says Tonguz, is getting the government to test the system in a real-world setting.
"In my mind the argument here is so compelling, the benefits so compelling, it's not a matter of if, it's a matter of when," he says.
Article courtesy of The  Atlantic

---
Monday, January 28, 2013
Rubitection turns to the crowd for funding help
Another Pittsburgh entrepreneur is taking to the crowd to look for funding, but this time, it's for a much more capital-intensive endeavor: A medical device startup.
Compared to software startups, life sciences companies can take a longer time frame and more capital to get off the ground. It's just this paradigm that has Sanna Gaspard embarking on a fundraising campaign for her company Rubitection Inc. on the website Indiegogo.
Gaspard is looking to raise $250,000 so she can continue to develop a medical device that can detect early signs of pressure ulcers. Funding a company trying to solve the problem of pressure ulcers, also known as bedsores, isn't as sexy a proposition as funding a hot new game or photo app. But it's a problem that has real consequences. Pressure ulcers affect 2.5 million people in the U.S. annually and kills around 60,000 each year, according to the team at Rubitection.
So far, Gaspard, who started working on this project while a doctoral student in biomedical engineering at Carnegie Mellon University, has created a lab prototype of the system. But to secure funding to take the device forward, she needs a clinical prototype. To get the clinical prototype, she still needs funding.
It's a vicious circle.
To get funding she needs the smaller prototype, but to develop that she needs the funding.
"I started this company because I thought this technology could really impact care," she said. "I thought if I graduate and leave it there (at CMU), I didn't think it would leave the university or get picked up or make it into health care where it could really impact care."
The device, called The Rubitect Assessment System, is meant to help caregivers find bedsores early in a quantitative way, as opposed to today's visual inspection techniques. The device uses a specific type of spectroscopy that uses light to inspect tissue. The device shines light on skin and analyses the light reflected back, measuring changes in tissue properties and assessing the health of the tissue, Gaspard said.
Pressure ulcers typically hit immobile patients. According to the company, preventable bedsores cost the healthcare system $11 billion in 2006.
Gaspard, who we first saw at the 3Rivers Venture Fair back in 2011, has been developing the technology since then and working out of office space in StartUptown and the Project Olympus Offices at CMU.
She knew it would be difficult to raise money. After some early-stage funding fell through, she is now considering taking the company outside of Pittsburgh. She opted to start the company here in order to build on the network she was starting to build as a student plus the lower cost of living is more conducive, she said.
Gaspard has about $25,000 in funding from the Pittsburgh Life Sciences Greenhouse and she is in the processing of working with other economic development groups.
Article courtesy of
---
Wednesday, January 23, 2013
Three young entrepreneurs are working to develop a heart valve for children
Three 20-something Carnegie Mellon University graduates, working in a $500-a-month storefront next door to a tattoo parlor on Etna's main drag, have an idea and a plan for a new kind of pediatric heart valve.
If it works -- and they're convinced it will -- the device could help an estimated 3,200 children born each year with a specific birth defect to avoid undergoing multiple open heart surgeries as they grow up.
Amid bare furnishings, the entrepreneurs often work seven days a week, eating at their desks (one of them occasionally naps on a pullout sofa bed after an all-night work session), while earning what one described as "survival wages."
It may seem an improbable scenario for advancing the complex world of medical devices. But in three short years, the young men -- CEO Doug Bernstein, 23, from Los Angeles; COO Jamie Quinterno, also 23, of New York City; and Arush Kalra, 26, a pediatric urology resident surgeon in New Delhi, India, before enrolling at CMU -- have assembled an impressive army of supporters.
Last month, the tech startup booster Innovation Works committed $250,000 to back their company, Peca Labs, and it has connected them with mentors to help them navigate regulatory and fundraising waters.
Larry Miller, life sciences executive-in-residence at Innovation Works, said the trio's comparative inexperience was of little concern in the organization's decision to invest.
"Their youth is good. We think there's lots of energy and lots of passion," he said.
If there were any hesitation about backing Peca, said Mr. Miller, it was the "relatively small" market the startup was targeting. Developing and marketing a new medical device is usually an expensive proposition, and investors aren't likely to jump in if there's no financial return.
The Peca three -- the name is a shortening of "pediatric cardiovascular" -- have addressed that problem by running a super-lean operation. Their low-rent office space, which amounts to not much more than a couple of work stations and a small conference space in the back, is just one manifestation of that.
"No matter what froufrou titles we have," said Mr. Quinterno, "we still take turns cleaning the bathroom."
Instead of the $70 million typically needed to bring a new medical device to market, they believe they can do it on $1.5 million. They are one-third of the way there, after the Innovation Works investment, and they've only just started to reach out to potential angel investors.
Along the way, the doubters have been plentiful. Among the concerns: There are not enough children who have the birth defect, which requires surgical reconstruction of the right ventricular outflow tract, to make the device profitable. Testing and regulatory hurdles will eat any possibility of profit. The entrepreneurs are too young and inexperienced in business matters to pull this off.
They've made all that work to their favor. None of them is married, or has a mortgage, so Peca is their life's focus. As Babs Carryer, a former instructor for Mr. Bernstein and Mr. Quinterno at CMU, once noted, "They are solving some thorny problems with novel solutions because they don't know that they shouldn't."
Each week, the three present their individual ideas and thoughts to each other. Suggestions get inspected, kicked around, modified and either dismissed or adopted, in part or in whole. Their biggest disagreement so far, they say, was deciding which color to use for a presentation to investors.
The trio met on the Oakland campus where Mr. Bernstein and Mr. Quinterno were roommates, while Dr. Kalra and Mr. Bernstein worked in the same laboratory.
It was Mr. Bernstein who came up with the idea for the new heart valve conduit's design and bringing it to market. While working as a laboratory research associate in CMU lab, he learned about a special valve invented by Children's Hospital surgeon Masahiro Yoshida, who has helped them spin off the company.
Dr. Yoshida designed his valve to treat children needing valve reconstruction because the typical method was to use biologic valves. Those tended to calcify within a few years, necessitating another surgery. Although widely successful for the patients who have received it, the device has never been mass marketed.
Mr. Bernstein, a dual major in biomedical engineering and mechanical engineering, studied the device and its flow patterns, and came up with a modified design that improves flow, using material that he describes as "Teflon with air bubbles," which is flexible and does not need to be replaced as the child ages.
"Just the idea that there is a device that would help people to live, but you could only get it in Pittsburgh because no one would bring it to market ... that was a lot of my interest," he said.
After Mr. Bernstein had the designed valve -- named the Masa valve in honor of Dr. Yoshida -- he became intrigued with the idea of developing and marketing it, "to understand every aspect of a product's life cycle."
Ms. Carryer remembers him coming to her office two years ago. He told her he wanted to form a company; she suggested waiting until there was a clear need to take that step.
"He just argued and argued and argued," she recalled. "It was frustrating, but it was also great because I could see there was a really tenacious entrepreneur in there."
Startups, despite the occasional wild success, "are not the best way to make money," she said. "I think he did it because he realized he could, and if he didn't, then nobody else would."
Peca held its first board meeting last week and the entrepreneurs are in discussions with a major medical device company to set up production.
Because they intend to fill a void no one else is addressing, involving a small number of patients, the approval process should be expedited under the FDA's Humanitarian Device Exemption. They intend to apply next spring, with the Masa valve hitting the market in the fall of 2014.
Mr. Bernstein noted, "This is not just a humanitarian plan. It's a business plan that makes sense."
He said each Masa Valve can be produced for about $1,000 and the retail price is expected to be about $10,000.
They know they can't guarantee success, but they are confident that they're putting everything in place to give it the best chance.
"We're on a mission," said Mr. Quinterno. "This is not something we see as a short-term plan. We're making something that will change people's lives."
Article courtesy of Pittsburgh Post-Gazette

---
Wednesday, January 23, 2013
Akustica rolls out new HD microphones and names Horst Muenzel as new CEO
Bosch-Akustica rolled out a digital family of four high-definition microphones this month for consumer devices that promises to dramatically improve sound quality.
 
The latest additions to the company's product line of HD voice microphones for smartphones, tablets and other consumer electronics was unveiled at the Consumer Electronics Show in Las Vegas this month.
 
"A lot of the accuracy for speech recognition today depends on the quality of the microphones, which are continually getting better," explains Davin Yuknis, vice president of sales and marketing. "They are getting so clear you can hear a pin drop."
 
The South Side Akustica office has announced a managerial shift within the global company as well. Dr. Stefan Finkbeiner, former CEO of Akustica, has moved to Germany to lead Bosch Sensortec, a sister company to Akustica.
 
Dr. Horst Muenzel has taken over as CEO and general manager of Akustica. Muenzel, who has been with Bosch since 1989, was previously regional president of the Robert Bosch Research and Technology Center in Palo Alto, Calif.
 
His many years in MEMs research and technology makes Muenzel an excellent choice for continuing Akustica's mission to deliver innovative microphones and products that meet changing market requirements, says Yuknis. 
 
"Stefan was the integrator within the Bosch structure, a $70 billion company." Yuknid says. "Horst has run the research and technology center for all of Bosch and is very familiar with Pittsburgh."
 
New management marks the next phase of bringing new products to market for both the cell phone and consumer products. Akustica will remain in a growth phase and hiring is expected in the coming year.
Article courtesy of Popcity
---
Thursday, January 17, 2013
Study: Learning Spanish With Duolingo Can Be More Effective Than College Classes Or Rosetta Stone
Education is quickly moving online, but we haven't seen all that many studies that actually look into the effectiveness of these new forms of online learning. To see how its program performed, the language learning service Duolingo, founded by CAPTCHA inventor Luis von Ahn, commissioned a study (PDF) into the effectiveness of its program. The result, which even surprised von Ahn: it only takes a Duolingo user 34 hours to learn the equivalent of a first college semester's worth of Spanish.
A similar study by the same researchers who conducted Duolingo's study, by the way, found that it took Rosetta Stone users between 55 and 60 hours to learn the same amount of material.
These studies were conducted by Roumen Vesselinov, a Visiting Assistant Professor at Queens College, City University of New York, and John Grego, Professor and Chair of the Statistics Department and the University of South Carolina. While the study was obviously funded by Duolingo, the data collection and analysis was done independently by the researchers.
Using the WebCAPE test for Spanish, a placement test many universities also use for their students, the study found that the average student gained around 91 points over the course of eight weeks and the average participant gained about 8 points per hour of study with Duolingo, though its worth noting that the researchers also found that Duolingo was a little bit more effective for students who started with a very basic knowledge of Spanish than for those who were already more advanced.
The study also found that those learners who said they wanted to brush up on their Spanish for travel registered the largest average gains (17.6 points per hour) and while the majority of participants said they studied for personal interests and school, that group only registered an average gain of 5.7 points per hour.
Being self-motivated enough to learn a language by yourself is obviously hard and it's no surprise that many participants dropped out or only studied for two hours over the course of the study. A student in a college class, by contrast, may not learn as effectively as the Duolingo users who made it through the program, but chances are most students will make it through the semester with more than 2 hours of instruction and without dropping out. Still, almost 94% of the participants in the study said they would continue to use the product after the end of the eight weeks.
Duolingo is clearly doing something right. Overall, von Ahn tells us, Duolingo now has over 1 million active users and 100,000 daily users. The team's iPhone app, which launched last December, has been in the top 15 education apps in the App Store since its launch.
Article courtesy of Techcrunch

---
Monday, January 7, 2013
Carnegie Mellon's Open Field Entrepreneurs Fund Awards Investments to Six "Greenlighting Startups" Companies
Carnegie Mellon University's Open Field Entrepreneurs Fund (OFEF) has awarded $300,000 to six startup companies to assist them in growing their business ventures. The fund, established by CMU alumnus and Flip Video Camera creator Jonathan Kaplan and his wife, Marci Glazer , provides early-stage business financing and support to alumni who have graduated from CMU in the last five years.
Since June 2012, the OFEF has provided support to 16 startup companies from across the country and a variety of industries. The most recent award recipients operate in medical, technology, consumer and educational fields. The companies' objectives include everything from reducing back pain and improving pediatric heart surgery to creating a premium gluten-free beer and teaching guitar online. (See information on the award recipients below.)
"Open Field is dedicated to helping Carnegie Mellon graduates dream big and create the next great product or service," said Kaplan, CEO of The Melt and five-time entrepreneur. "We are pleased to provide these investments and encouraged by the success previous Open Field recipients have experienced in just a few short months."
OFEF is part of CMU's Greenlighting Startups initiative, which is designed to speed CMU faculty and student innovations from the research lab to the marketplace. Previous OFEF recipients include NoWait, a seating management system used by large restaurant chains including Red Robin, Texas Roadhouse and T.G.I. Friday 's. NoWait recently raised $2 million in funding led by Birchmere Ventures.
"I thank Jonathan not only for his generous support, but also for his hands-on approach to helping future entrepreneurs," said CMU President Jared L. Cohon . "In addition to the financial support, Jonathan and many of his colleagues, including some former CMU classmates, are providing guidance to help our students and alumni create the types of companies and jobs that serve as the country's economic engine."
CMU's entrepreneurial culture has helped to create more than 300 companies and 9,000 jobs over the past 15 years, and CMU spinoffs represent 34 percent of the total companies created in Pennsylvania based on university technologies in the past five years.
The OFEF provides $50,000 in matching investment to each recipient, who also gain access to other funding sources, receive personalized mentoring and attend an annual OFEF business workshop. The university will provide legal and accounting support for OFEF recipients. Peter Stern , a CMU classmate of Kaplan, CEO of Bitly and a serial entrepreneur, will be providing advisory support for the fund, as well as serving as a mentor to one of the OFEF award recipients. The fund will select award recipients biannually.
Mentors will be assigned to each OFEF award recipient, including select CMU alumni who are serial entrepreneurs who have helped to create an excess of $1 billion in shareholder value. Mentors also will include entrepreneurs who are based at Carnegie Mellon, including OFEF Managing Director Dave Mawhinney , a professor of entrepreneurship and four-time entrepreneur.
2013 Open Field Entrepreneurs Fund Award Recipients
Open Field Entrepreneurs Fund award recipients are Carnegie Mellon alumni who have graduated from CMU in the last five years. Alumni, their date of graduation and school or college are noted at the end of each company listing.
ActivAided Orthotics, Pittsburgh
ActivAided Orthotics has created a line of postural training apparel to eliminate back pain by training rehabilitative habits and behaviors to address and correct the root causes of spine disorders and back pain. The company developed a product that offers continuous care in a convenient, effective, wearable treatment for long-term relief of back pain. Its first product, "RecoveryAid," was released in July 2012 after beta testing found that 89 percent of users experienced a decrease in back pain. ( Kelly Collier , 2011, Engineering)
Aurochs Brewing Company, Pittsburgh
Aurochs Brewing Company uses unique ingredients to provide great tasting craft beers that are naturally gluten-free. The company is commercializing a brewing method that is not currently available in the United States. This technology allows Aurochs to brew with the grains millet, quinoa, buckwheat, and amaranth. The product addresses a void for the millions of Americans who follow a gluten-free diet for medical reasons and those who choose to follow the gluten-free diet for improved health and well being. ( Ryan Bove , 2012, Business)
PECA Labs, Pittsburgh
PECA Labs' Masa Valve is the first valved conduit to be specifically designed for pediatric heart conduit reconstruction. The valve is specifically designed with the needs of pediatric patients in mind, unlike current options on the market, and reduces the need for additional surgeries.  With implantation in 49 people for more than four years and excellent results, the Masa Valve is fully developed, clinically validated and is currently going through the FDA approval process. Clinical results have shown that the Masa Valve should save children from one-to-two open-heart surgeries over the course of their pediatric years. ( Doug Bernstein , 2012, Engineering)
Pixite, San Diego
Pixite's Unbound service provides a seamless photo management and viewing experience across computers, tablets and smartphones, ultimately allowing users to do more with their photos, be more organized and save time. Unlike current personal photo management services or Web-based photo services, Pixite provides an elegant user experience for storing and managing photos across all of a user's computing devices and includes features such as captioning and commenting, a Web sharing interface, and a native social graph with news feed. ( Scott Sykora , 2012, College of Fine Arts)
StatEasy, Pittsburgh
StatEasy provides a free and easy-to-use platform to high school and collegiate teams to manage statistics and video of their sporting events. Current sports information systems and coaching software programs are expensive, difficult to use and labor intensive. StatEasy's platform makes the process more efficient, and the company generates revenue by selling highlight videos to players, parents, recruiters and television stations. StatEasy currently serves more than 120 teams. ( Tom Matta , 2007, Business and Engineering; Mike Ressler , 2002, Computer Science)
Tunessence, Pittsburgh
Tunessence offers a virtual guitar teacher in your Web browser. While millions of Americans at any given time are trying to learn how to play the guitar, 70 percent of them quit within two months. To make the learning process more engaging, Tunessence combines advanced audio processing software with instructional video in order to replicate the experience of an in-person lesson in an online setting. The company's software gives note-by-note feedback to the user, tracks progress and generates personalized lesson plans. Lessons are also taught in the context of popular songs as a way to keep users interested.  ( Alexander Soto , 2011, Engineering; Matthew Bauch , 2012, Engineering)
Article courtesy of PRNewswire