Monday, August 25, 2008
Conviva's Innovative LIVE Media Platform Attracts $20 Million Investment

Conviva, developer of the first LIVE media platform that enables media companies to deliver an inviting, exciting and uniting online live experience, today announced it has secured $20 million in a Series B round of funding. UV Partners led the round, with participation from Series A investors New Enterprise Associates (NEA) and Foundation Capital. The funding brings Conviva's total amount raised to $29 million and will help the company expand its global platform, accelerate product development, and invest in business development with key customers.
"This investment is a fantastic milestone that validates the leadership team, the value to customers, and the confidence in our ability to execute," said Carlos Ramón, Conviva CEO and president. "Raising such a fast and aggressive round of funding underscores the confidence in our innovative technology platform and the years of tremendous science that led to its development. In a crowded and cynical market plagued by empty promises, this funding bolsters Conviva's staying power and will propel us into the future."
In conjunction with the Series B funding, Dr. Carl Ledbetter, managing director of UV Partners, has joined the Conviva board of directors. Prior to joining UV Partners, Ledbetter was senior vice president, engineering/research and development and chief technology officer at Novell, and was responsible for Novell's venture fund. Earlier in his career Dr. Ledbetter was president of AT&T's consumer products division and held senior positions at Sun Microsystems, IBM, and Control Data Corporation.
"I am honored to join the Conviva board of directors and to be part of a team that will revolutionize the live online experience," said Dr. Ledbetter. "The substantial investment in a tough economy signifies investor confidence that Conviva is addressing a huge market opportunity."
"Dr. Ledbetter will be a tremendous asset to the company, as he brings a wealth of technical knowledge, market insight, and proven executive leadership," said Peter Sonsini, partner at New Enterprise Associates. "Like fellow board member Mike Ramsay, the co-founder of TiVo who fundamentally changed the way we watch TV, Carl is a visionary who will support our scientists and engineers as we transform the live online viewing experience for people around the world."
Conviva C3 is the world's first media platform that enables content owners to intelligently and securely manage the distribution of LIVE media and real-time programming online. Built for live media from day one, the platform enables content owners to create a new "virtual living room" audience experience and improve the economics of digital media on the Internet.
"Investors see that the Internet video market has reached an inflection point — it's a market poised for massive growth yet facing serious issues in meeting demand," said Adam Grosser, general partner at Foundation Capital. "Conviva has solved the most challenging problem of the Internet: ensuring a LIVE, high-quality, online media experience. By overcoming the broken mechanics of first-generation solutions, Conviva has radically altered the economics for content owners so they can realize new revenue streams by monetizing content never accessible before, differentiate themselves from competitors, and expand their global audience reach."
All-Star Board of Directors Brings Deep Domain Expertise and Industry Connections Dr. Ledbetter joins a board of directors that already boasts leading scientists who have been working for more than a decade to solve the problem of delivering high-quality, live video over the Internet, as well as C-level executives from some of the most respected global business execution companies. The Conviva board of directors includes: Carlos Ramón, CEO and president (ex-general manager of Akamai Technologies' international business, which grew 400 percent under his leadership in just over three years); Dr. Hui Zhang, chief scientist and cofounder (ex-CTO of Turin Networks and professor of computer science, Carnegie Mellon University); Ion Stoica, CTO and co-founder (professor of computer science, UC Berkeley); Mike Ramsay, venture partner, NEA (co-founder and former CEO and chairman of TiVo); Dr. Forest Baskett, general partner, NEA (ex-SVP of R&D and CTO of Silicon Graphics); Peter Sonsini, partner at NEA (former senior executive at VMware); and Adam Grosser, general partner, Foundation Capital (ex-president of Excite@Home).
Press Release Coutesy Conviva
---
Wednesday, July 16, 2008
ReCaptcha: Reusing your 'wasted' time online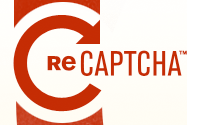 Chances are that if you've solved one of those distorted-word tests to secure an account with Facebook, Craigslist, or Ticketmaster, you've helped The New York Times inch a little closer to digitizing its entire print newspaper archive from 1851 to 1980.
How have you unwittingly helped the Gray Lady by wasting 10 seconds on a computer-generated word challenge? It's thanks to a year-old initiative called ReCaptcha, a play on the antispam tests known as Captchas (Completely Automated Public Turing Test To Tell Computers and Humans Apart), a test that people can pass, but machines cannot.
People typically fill out Captchas so Web sites can verify that a human, rather than a spam bot, is behind the request for a new e-mail address, log-in, or membership. But with ReCaptchas, which are double-word tests, humans are also helping machines better recognize faded-ink or blurry words that have been digitally scanned from old newspapers or books--text that's difficult for a computer to recognize optically. That way, people will eventually be able to sift through print archives with a more intelligent search engine.
In the last year, as many as 600 million people have completed at least one ReCaptcha on sites such as Twitter, LastFM, and Ticketmaster, which use the technology for free, according to ReCaptcha creator and Carnegie Mellon University assistant professor Luis von Ahn.
With all those helping hands, von Ahn expects that The New York Times digitization project will be finished by the end of 2009, at the latest. (About five months ago, The New York Times paid an undisclosed sum to von Ahn's CMU team to complete its project.)
"We're reusing wasted human cycles," von Ahn, 28, said while speaking at a robotics conference here recently.
The venture involves putting millions of eyes on words printed in roughly 47,000 newspapers, with various counts of pages. For example, before the turn of the century, The New York Times was about one-fourth the breadth it is today. It's doubled in size about every 50 years or so since its beginning in the 1850s, when it was published every day except Sunday. (The New York Times did not immediately respond to a request for comment for this story.)
Von Ahn's team is also helping the Internet Archive with the digitization of books through ReCaptcha, but it's doing that project gratis.
In fact, von Ahn, a recipient of the MacArthur Fellowship (or "genius award") in 2006 for his work as a computer scientist, only wants to aid projects that work for the good of humanity. His main work-related guilt, it seems, is that he helped invent Captchas in the first place (in 2000, so that Yahoo could fend off spammers). And that's only because he's factored how much time people have wasted on the four- to six-character tests. He's estimated that people type 200 million Captchas every day around the world, or a collective estimate of 500,000 man hours (at 10 seconds per puzzle).
But that lost time is nothing compared with the amount spent on games--another key focus for von Ahn. By the time the average American has turned 21, researchers estimate that he or she has spent about 10,000 hours playing video games--that's the equivalent of holding down a full-time job for five years. In 2003, players collectively spent 9 billion human hours on the game Solitaire. In contrast, building the Empire State Building took only 7 million human hours, or the equivalent of a collective 6.8 Solitaire hours...(more)
---
Tuesday, June 3, 2008
Seegrid Corporation Expands Management Team to Scale with Growth

Seegrid Corporation (www.seegrid.com), the premier provider of industrial mobile robots for the material handling industry, today announced the addition of three new members to its management team: Jack Antounian, Michael Clark and Domenic Niro.
"We have thoughtfully selected the best and brightest in their respective areas of expertise to bring depth and breadth of experience to Seegrid's management team," said Scott Friedman, Seegrid co-founder and CEO. "As Seegrid moves from a technology-focused company to a fast-growing, market-driven operational company, with these highly talented individuals on board we are poised for success. The timing is right for our industrial mobile robots to automate material handling functions in distribution centers, warehouses and manufacturing facilities."
Jack Antounian has joined Seegrid as Vice President of Operations where he oversees sourcing, procurement, supply chain operations, logistics, quality, and manufacturing operations. Antounian is a visionary and strategic business leader with more than 20 years of demonstrated success in global manufacturing, quality and supply chain development within mature, high-growth and turnaround firms in the semiconductor, medical, telecommunications and industrial controls industries. Prior to Seegrid Antounian was Corporate Director of Global Supply Chain and Plant Manager of the Mexico operations at MKS Instruments, a global provider of instruments, subsystems and process control solutions that measure, control, power, monitor and analyze critical parameters of advanced manufacturing processes to improve process performance and productivity.
A native of Massachusetts, Antounian is a Lean Sigma and DFX expert and two-time recipient of the Shingo Prize for Operational Excellence. As a change agent, he has spent his career reengineering and transforming manufacturing companies to high-performing global competitors. He has extensive experience in developing and managing global supply chain, particularly in Asia and China. He has developed effective Lean, Six Sigma and DFX tools, trained more than 500 team members and led more than 10 plant-wide and 40 major Lean implementations within the US, China, Mexico, Singapore and Vietnam.
Antounian has a BSEE and a minor in Computer Engineering from Northeastern University, an MS in Business Administration from Boston University, and has completed the Harvard Business School Executive Education program.
Michael "Clark" has joined Seegrid as Director of Engineering where he manages the day-to-day engineering functions for the company. Previously Clark was the manager for several diverse teams at NASA's Kennedy Space Center for more than 20 years including simulations, math modeling and Artificial Intelligence software development. In 2001 he became the first Shuttle Data Center System Architect. He performed 50 Shuttle Solid Rocket Booster retrievals and did salvage operations using remotely operated robots for Space Shuttle Challenger. His career started as the electrical design lead for a NASA underwater robot and progressed to marine operations where he participated in the design and later operation of three ocean research vessels (Liberty, Freedom and Independence).
In 2003, Clark joined Carnegie Mellon University's "Red Team" to help develop an autonomous robot racing machine capable of driving itself 250 miles on desert roads. Clark led the Mapping and Planning teams that enabled the robot racer to win pole race position and travel further and faster than the competition. In 2007, Clark joined CMU's "Tartan Racing" team that won the $2 million DARPA Urban Challenge prize.
Clark has a BS in Ocean Engineering from the Florida Institute of Technology and an MS in Technical Management from Embry-Riddle Aeronautical University as well as a MS in Software Engineering from Carnegie Mellon University.
Domenic Niro joins Seegrid as Director of Sales where he oversees direct sales of Seegrid's industrial mobile robots to Fortune 500 companies with large material handling operations. Niro has an extensive background in material handling equipment and with forklift trucks in particular. Niro worked for a family-owned forklift business (Niro's Forklift Service) during and after his graduation from Youngstown State University with his last position as General Manager of the business. Niro was a territory manager for Beckwith Machinery Company (now PennWest Industrial Trucks) for 9 years and was one of the leading sales producers for the last five years of his tenure there. After Beckwith Machinery Company, Niro joined Toyota Material Handling, USA, as a national account manager where his efforts were focused on marketing to Fortune 100 companies interested in extending North American contracts to a global scale. Most recently Niro was a national account manager for Hyster Company with concentrated efforts on streamlining material handling procurements and offering value-added solutions to his customers.
Press Release Courtesy Seegrid
---
Friday, April 25, 2008
Demand for better pipe condition information drives RedZone's growth

Demand for better pipe condition information drives RedZone's growth In order to satisfy increased customer demand, RedZone Robotics has moved to a new, larger facility, hired a national sales manager, and is increasing staff. Driven by a need to manage costs associated with aging wastewater infrastructures, municipalities across North America now desire much more information about their pipe conditions than in the past. RedZone's unique ability to provide advanced, multi-sensor pipe inspection information continues to gain industry attention. With this expansion, Redzone is increasing delivery capacity while continuing to develop new technology and services.
"Municipalities are now realizing that CCTV video is not sufficient to make critical rehabilitation decisions, particularly with large diameter pipe ," says Eric Close, CEO of RedZone. "It's too easy to miss a defect or pipe degradation that could end up resulting in a catastrophic failure. Our solution integrates laser, sonar, and gas detection data along with high resolution digital images into a single application. Customers are realizing the benefits of this multi-sensor information and our business is increasing steadily."
RedZone has developed an information delivery process that uses skilled engineers in Pittsburgh who analyze the data from the field and present it to the customer in an easy-to-understand format. In order to accommodate the expanding engineering team, RedZone has moved to new 13,000 square feet offices in Lawrenceville, a Pittsburgh neighborhood that is home to Carnegie University's National Robotic Engineering Center (NREC) and a growing number of robotics companies.
RedZone has also hired Gordon Henrich as National Sales Manager to manage the steady increase in customer inquiries, contracts, and customer service activities. Gordon brings 25 years of municipal piping system experience to RedZone and understands the inspection requirements for condition-based asset management.
"Over the past several years, I have seen municipalities' desire for better pipe condition information soar." says Mr. Henrich. "With RedZone, I can provide my customers the high quality information they need to make critical rehabilitation decisions and extend the lifetime of their pipes."
RedZone will have additional delivery capacity in place by the summer of 2008 while its R&D team is on target to introduce an exciting, new inspection technology in the fall.
Press Release Coutesy RedZone