Corinne Clinch is intrigued by a circle of drums. Looking at one in particular, a wooden djembe, she asks: "Was this made in Ghana?" Bryan Fazio, who is demonstrating rhythms across the room, tells her it's not from there. But he points to another one, "It's from Ghana."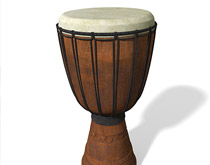 Clinch admires it. The CMU graduating senior, in biomedical engineering and civil and environmental engineering, spent the summer of 2012 in Ghana through CMU's iStep, which is an internship program that conducts technology research projects in developing communities. Her dream job lies in international aid work, specifically engineering and public health. But today isn't about work. She gets to revisit the sounds of Ghana in the name of relaxation and balance. Fazio starts the drum circle and asks everyone to slap the drums. Clinch smiles.
This is her third activity at "Exploring Health, Discovering Wellness," a day hosted by CMU President Subra Suresh and his wife, Mary, a public health professional. The University Center has been transformed into stations of exercise, mindfulness, and healthy food. It's part of the "Crossing Boundaries, Transforming Lives" program to commemorate the inauguration of President Suresh and to springboard a balanced approach to health for the CMU community.
Clinch admits that her idea of life balance might be considered fast paced: "You know how a bike can balance only if it's in motion? I joke that's what I do. I feel balanced in action."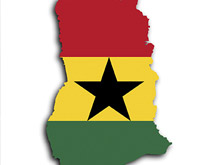 Case in point, she planned her day around the activities. She started with a yoga class in the Activities Room; other group exercise options included indoor cycling and Zumba. After that, she had time to browse downstairs and gather free samples of granola and veggie stir fry, which were served up fresh at cooking demonstration tables. Surrounding the food were posters asking students to share their secrets to staying healthy. Among the taped-up responses: Eat breakfast. Always make time for sleep.
After drumming in Rangos 3, Clinch has an afternoon of fun planned before returning to the textbooks. She'll have a chair massage across the hall and then get a swing-dance lesson in Rangos 1. After that, she'll head to the Danforth Lounge for a half-hour of guided meditation. Along the way, she'll have a chance to dive into the inflatable Twister game and grab some fresh hummus and vegetables.
But, for now, as the drumming gets louder, she adds to the rhythm with her open palms and closed eyes.