Enes Hosgor is on a monthly conference call with Foundation Capital in Silicon Valley. Although he is still a PhD student at Carnegie Mellon, he is part of an advising team for the $2.5 billion venture capital company, which has helped companies such as Netflix get off the ground.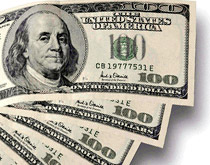 Today, he is eager to tell Foundation Capital about a company called Resunate. Originating at Carnegie Mellon, Resunate offers an online service to help improve a person's résumé in order to get them an interview. Hosgor already sees a possible partnership with another company in which Foundation Capital has invested in, Simply Hired, which is one of the largest job-search Web sites. Hosgor's interviews and research into Resunate pay off. The people at Foundation Capital are interested in the proposed partnership opportunity, which they tell him they will further pursue.
Hosgor's conference call comes after several years and a lot of work getting involved in the entrepreneurial ecosystem of Carnegie Mellon and Pittsburgh. He plans to be a venture capitalist and has also been working on his own startup company, EEme, which looks at energy efficiency in residential areas.
These are the sorts of activities Foundation Capital looks for in applicants for its Young Entrepreneurs Program, an elite international initiative that selects talented entrepreneurial graduate students, including Hosgor, to work part-time for the firm analyzing regional startup companies and disruptive technology. Hosgor represents Pittsburgh.
—Olivia London (DC'13)
Related Links:
i6 companies in the spotlight
Energy Efficiency