Energy Efficiency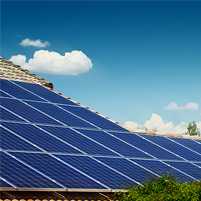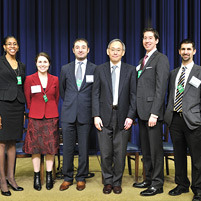 A team of Carnegie Mellon University graduate students have won "best proposal" in the U.S. Energy Department's 2012 Better Building Challenge.

It's a prestigious national competition that challenges college students to develop novel solutions to boost energy-efficiency of buildings nationwide.

The CMU team won for developing an energy-efficient plan for a case study involving Walter Reed Army Medical Center.

"This is a wonderful honor for us because it shows how we are able to take classroom work and turn it into problem-solving tools for real-world situations," said CMU team member Enes Hosgor (E'11,'12), a Ph.D. candidate in engineering and public policy from Istanbul, Turkey.

"Our team recommended an outright sale or long-term lease of the Walter Reed Army Medical Center site to a master developer. We asked that the terms of the agreement would require a master developer to meet water and energy sustainability milestones, while also having the district award property tax refunds to the developer to meet the goals," said Hosgor, whose own startup company, EEme, is working to improve energy efficiency for residential consumers.

Other winning CMU team members included: Erica Cochran, a School of Architecture Ph.D. candidate in building performance and diagnostics; Colleen Horin Lueken, a Ph.D. candidate in engineering and public policy; Donald Johnson, a Tepper School of Business MBA student; and Farhad Farahmand, a Heinz College master's degree student in public policy and management.

Steve Lee, head of CMU's School of Architecture and a team counselor, praised the team for its practical, multidisciplinary approach to a multi-faceted problem.

"This is another great example of the wonderful synergies between our class work and independent project-based work that can lead to real-world solutions that improve the quality of the built environment," he said.

Interdisciplinary energy research and education is a key strategic initiative for Carnegie Mellon. Using its strength in collaborative effort, CMU is committed to working toward a sustainable energy future.

Pictured above (l-r) are: Erica Cochran, Colleen Horin Lueken, Enes Hosgor, U.S. Secretary of Energy Steven Chu, Donald Johnson and Farhad Farahmand.
Related Links: About the competition | Environment at CMU | Energy at CMU | U.S. Secretary of Energy Visits CMU | Read press release
---