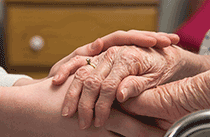 Sanna Gaspard's Lifesaving Technology
Sanna Gaspard is looking for a PhD advisor. But unlike most graduate students, she has her own nonnegotiable terms: she wants to work on her own unfunded project that she plans to develop into a commercial technology.
Professor after professor listen to her proposition, and respectfully decline. Her persistence pays off, though, when she meets with Todd Przybycien, who at the time is head of the Department of Biomedical and Chemical Engineering (BME) at Carnegie Mellon. He is impressed by her fearlessness and drive and agrees to become her advisor. More specifically, he agrees to provide her counsel and then get out of her way.
For Gaspard, uncompromisingly trusting her instincts has served her well. As a teenager, she was in the library one day scouring a career book when she came across an entry for BME. At that very moment, she decided, "It's perfect, I'll do that."
During her undergraduate days at the University of Miami, a professor mentioned to her that if she wanted to succeed, she needed to pursue a PhD from an "elite university." Good advice except that she had already applied to MS programs. After trying to no avail to have her applications switched to PhD programs, she and her father drove the 1,175 miles from Miami to CMU to make her case at that school for acceptance into the PhD track. The drive was not in vain.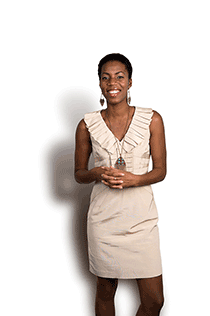 Early in her graduate school studies, she had a conversation with one of her engineering professors on a mundane subject: bedsores, also known as pressure ulcers. Turns out, the numbers aren't mundane. In the United States alone, every year more than 2.5 million people get them. At their onset, they are easy to treat but very difficult to accurately detect, especially on darker skin tones. Once they're at an advanced stage, they can be fatal—causing 60,000 U.S. deaths annually. Despite an urgent need for low-cost detection technology that can identify early-stage pressure ulcers, available technology is limited and expensive. Gaspard, then and there, thought, "I could solve that." The concept of Rubitection was born. And her PhD advisor search then ensued.
She has gone on to earn her MS (E'05) and PhD (E'11) in BME in conjunction with spending the past two years launching Rubitection, a startup that is developing a handheld diagnostic probe, the Rubitect Assessment System (RAS), which can be placed on body areas at risk for bedsore formation. RAS provides real-time objective results to caregivers in any setting—hospitals, nursing homes, and residences.
For her work in Rubitection, she was recently named one of 18 finalists, out of more than 1,800 applicants from 14 countries, in the 2013 Cartier Women's Initiative Awards, which is a business-plan competition to promote women entrepreneurs. It's sponsored by Cartier, the Women's Forum, McKinsey & Company, and INSEAD business school.
Gaspard isn't basking in the recognition, though. Instead, she's focused on R&D and is busy seeking an investment round of $2.6 million, which, if successful, will be seed money for product development and manufacturing of RAS.