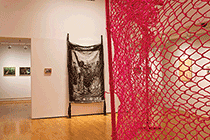 Regina Gouger Miller Preserves the Artist's Life
Gas rationing during WWII made going anywhere in a car quite a luxury, especially for Middle Americans. But three young girls—each from a working-class family in Maple Heights, Ohio—were too young in 1943 to fully understand the world's problems. So, on Saturdays, the youngsters' fathers took turns carpooling them to an art class held at The Cleveland Museum of Art, about 15 miles away. One of those lucky little girls was Regina Gouger Miller.                           
"This was kind of unusual for fathers to be doing something for daughters," Miller recalls. "We were all seven years old, and we all went on to do things with art. That was the first indication that my parents were interested in helping me get to where I wanted to go."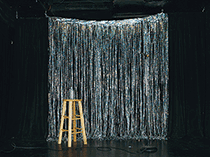 Even when Miller was 4 years old, her family noted her sophisticated and unusual coloring skills. Her artistic talent sprung incongruously from her parents, first-generation Americans who had little interest themselves in the world of fine art. But they realized that even if their daughter's work never hung on museum walls, she could always support herself—even without a husband—by becoming an art teacher. Hence, the Saturday art classes.
Miller says that for as long as she can remember, she wanted to be an artist. When it came time to consider college, finding an art school was the logical next step. Taking her high school guidance counselor's advice, she attended the College of Fine Arts at Carnegie Tech, where she majored in art and earned her BFA in 1959.
Miller did indeed work as an art teacher over the years, and she also founded in 1984 an award-winning needlework design company, Ginger and Spice, which still sells and distributes needlework patterns. As for her own artwork, she is a nationally recognized watercolor painter with studios in Reading, Pa.; Santa Barbara, Calif.; and Nantucket, Mass. The most recent exhibit of her work took place last October at the public museum in Reading, a city where she and her husband, Marlin Miller, co-founder and longtime CEO of medical device manufacturer Arrow International, have lived since the 1970s.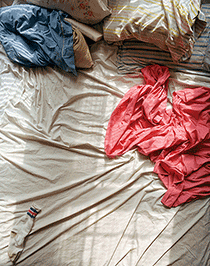 The Miller name should sound familiar to the Carnegie Mellon community, because it's the name of the Pittsburgh campus art gallery founded by "Regina Gouger Miller." Located on the second and third floors of the Purnell Center, the gallery curates exhibitions and events with a focus on social issues. Just last September, the Huffington Post profiled the Miller Gallery's "Alien She" exhibit on the front page of its arts and culture section. "Alien She" explores for the first time '90s punk rock feminist Riot Grrrl's influence on other artists over 20 years. The interdisciplinary exhibition will run through mid-February 2014.
The focus on socially relevant art making is one that also permeates the School of Art and, according to Department Head John Carson, gives the school its unique and competitive edge. Carson, whose position is also named after and funded by the Millers, says that the program's dedication to creating interdisciplinary art within a social and cultural context is, in large part, what drew him to the university.
"It's a type of innovative artistic practice that moves out of the gallery and out of the institution and interacts with social circumstances and situations outside of conventional art contexts," Carson explains. "So artists invent new ways of working in order to engage a more expansive audience for contemporary art."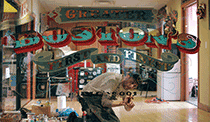 Although the gallery is probably the most visible testament to Miller's devotion to CMU, it was not her family's first gift to the university. "We like to find out what the college needs, and that's where we put our money," she says, adding that she's pleasantly surprised to be in a position to make such a difference. Growing up in a blue-collar family, she reflects that she never had aspirations to make a lot of money. Both her late husband, Thomas Gouger (E'58), and her current husband, Marlin, "did well" professionally, and Marlin, who received a scholarship to Harvard Business School, doesn't have to be convinced about the importance of giving back.
Miller is now a CMU trustee emeritus, but even before her involvement with the Board of Trustees began in the early 2000s, she was volunteering with other alumni and making gifts. From her perspective, the decision to serve on the Board of Trustees was a no-brainer. Many of her gifts have focused on funding scholarships for undergraduate fine-art students. As the long-ago recipient of just such a scholarship, she knows better than to underestimate the impact a single scholarship can have. Without it, she wouldn't have attended Carnegie Mellon.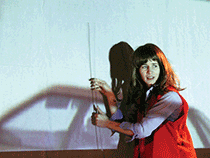 "That scholarship, and the help, and going to college made all the difference in my life," she says.
Now, she has created the opportunity to make a difference in another big way, this time for an MFA student. With a gift of $1 million, Miller and her husband have funded the Regina and Marlin Miller Master of Fine Arts Fellowship, an endowed scholarship that provides the full three years of tuition to one graduate art student each year.
Carson is delighted: "In the past, we've lost a few students who we really wanted to come here because someone else was able to offer them a better financial package." The first recipient of the fellowship will be chosen for the fall 2014 semester.