Browsing his Facebook feed, Prashanth Balasubramaniam notices a friend's year-old posting about the Kleiner, Perkins, Caufield, & Byers Engineering Fellowship. KPCB, a Silicon Valley venture capital firm, has contributed funding and expertise to more than 500 companies, including Amazon, Google, and Twitter. Ray Lane, chair of Carnegie Mellon's Board of Trustees, is a managing partner. Although KPCB is well known in the entrepreneurial world, Balasubramaniam, a CMU computer science undergrad, hadn't heard of the summer fellowship before.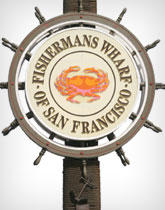 But now, after an application, two interviews, and one thrilling phone call, he is at KPCB along with 29 others who were chosen to be fellows from some 1,000 applicants. KPCB partner Bing Gordon makes some introductory remarks, talking about the "defining decade," the years from ages 20 to 30 when people shape the futures of their careers and personal lives. The words resonate for Balasubramaniam, age 20.
As a KPCB fellow, he receives a summer internship with one of KPCB's portfolio companies, Klout, a San Francisco-based firm that provides social-media analytics to measure users' influence across their social networks. While there, he is privy to many of the same perks as full-time employees (catered lunches, full pay) but also to the responsibilities (workdays well into the evening). His responsibilities include computer coding, and he knows he must be doing something right when his changes go live on the Klout Web site within 24 hours.
Of course, the power of the "defining decade" isn't just about work; Gordon, in those opening remarks, reminds the fellows of the importance of personal connections. The fellows take part in meet-and-greets at other companies, and they get to know each other, too, during planned Bay-area adventures, such as a tour of Alcatraz, a geocache hunt in Golden Gate Park, and a day trip to Sausalito.
For Balasubramaniam, who spent his previous summer at home in Singapore polishing his programming expertise, it's a summer to remember. Every day, he wakes up "excited to go to work."
Back at CMU for his junior year, Balasubramaniam is looking for ways to continue the momentum from his summer. He's already working on a startup with another fellow from KPCB. He's not quite ready to share his plans yet, but he does say (with a smile and a hint of understatement): "It's an exciting time." A defining time.
—Olivia O'Connor (A'13)
Related Links:
The Tartan