She ends the phone call and leans back in her office chair, trying to absorb the unexpected news. Brazil? It's quite the offer.

Ann Marie Petach had taken a long time to get into the chair she occupies at Ford Motor Company's corporate headquarters in Dearborn, Mich. Her promotion the previous year from the company's electronics division took longer than she had anticipated, but the frustrating wait is a distant memory because she relishes her new role as a member of the Ford treasurer's team. She certainly isn't looking for another position.
But the folks in the electronics division just made an enticing proposal. She could have the lead finance position at their plant in Brazil. She is a single career woman who had always sought adventure, so there is nothing in her personal life holding her back; but then she thinks about the plant's location in the middle of nowhere, as well as the work itself, which doesn't sound as challenging as what she does now. Still, it's a chance to live abroad, which makes it reminiscent of a choice she made in college.

Petach's father was a math teacher in the Rumson, N.J., public schools, where the family lived. Her mother taught home economics, but she also loved statistical research. So, it was no wonder their daughter excelled in math at Muhlenberg College. One of her professors recommended that she make it her major. But Petach also loved business and Spanish, and her analytical bent belied a strong sense of adventure. Choosing math meant she'd have to forfeit her semester abroad as a language/business major. "I decided I'd rather go to Spain," Petach smiles. "It was a very sophisticated choice!"
As her 1982 graduation approached, the country was in recession. Unsure of her direction, she applied to graduate business schools and the Peace Corps. Her first-choice school was Carnegie Mellon's Tepper School of Business. Aside from the fact that it was a "great school," her parents both grew up in the Pittsburgh area and many family members still lived there. Fate intervened to tip the scales. As her deadline to decide approached, an acceptance letter arrived from CMU. At that point, the Peace Corps offered only more interviews. She was off to Pittsburgh.

On the first day of graduate school, she made her way to the welcoming assembly, hoping she'd made the right choice. She sat next to another woman, Patricia Little. When they looked around, they realized they were in the minority, only 20 or so women were among the class of 120. As if that weren't intimidating enough, the opening remarks to the class warned that "each of you will be tested here!"
Afterward, the two women walked together to their nearby apartments, discussing their next moves. "We decided to go out that night," Little quips, "and call it a 'learning to network' exercise!" They quickly became friends and, ultimately, second-year roommates.
Along with the camaraderie, Petach says, she embraced the business school's skills-based approach, rapid pace, and particularly its technological emphasis. In an era when most students relied on typewriters and notepaper, she and her classmates used computers. "It was really leading edge," says Petach. "The technology [for 1982] was phenomenal."
As graduation neared, Petach and her classmates were busy interviewing. Ford, a longtime CMU recruiter, was ending a two-year hiring freeze and evidently eager to pick up young Tepper graduates. Petach, Little, and four other classmates accepted job offers from the auto company. Soon after earning their diplomas in 1984, they began work in Michigan, rotating through various assignments.
Five years later, Petach felt like she was in a career rut, lagging behind her classmates. She wanted to move from the off-site electronics building, with its linoleum floors and ancient metal desks, to the "glass house" in Dearborn—company headquarters. Little, working at headquarters in treasury, knew of her friend's frustration. While talking with her boss, Malcolm Macdonald, she pointedly mentioned Petach, highlighting her strong skills and fluent Spanish, prized in a global organization. Mac, as everyone called him, was then assistant treasurer. He was the kind of boss who advocated for talented employees—women and men—in a male-dominated industry and the type to cap a stressful presentation with a trek to a burger joint. Spurred by Little's endorsement, he contacted Petach and was impressed with both the language skills and analytical abilities she'd honed at Tepper. He offered her an open analyst position in treasury, where she sits on the day she receives the phone call that has a Brazilian destination. What to do?
She makes her way down the hall to Macdonald's spacious corner office and sits down.

"Mac, I've been given this offer from electronics that would transfer me to Brazil. I don't know what to do."

"You'd go to Brazil, Ann Marie?"

"Yes, I'd really love to go!"

"Well, don't take it! I'll get you the job you want."
Stunned, she returns to her office, mulling over the turn of events. And it hits her: "If you don't tell people what you want, they're never going to guess. They'll make a lot of assumptions about you that may or may not be true."
Sure enough, in less than six weeks, Macdonald finds the "perfect" position. She's on her way to Brazil—as senior treasury executive of Autolatina, a "huge" joint venture between Ford and Volkswagen—and still reporting to Macdonald. Rather than staying squirreled away in a remote plant, she'll lead treasury strategy in Sao Paulo, at the division headquarters for Ford's entire Latin American business.
It sparks an upward career trajectory. "In a place as big and complex as Ford, at corporate headquarters, I was always looking at a tiny piece of a very large business," Petach explains. "Going international gave me the opportunity to sit in a smaller pond, be a bigger fish, where I could look at an entire business. For me, that was a really important part of my career development, off on my own, doing things I might have never done at headquarters."
Two productive years fly by. Then, in 1993, Petach gets a call from Macdonald. Ford and Volkswagen are forming Autoeuropa, a joint venture providing minivans for the European market. Macdonald asks if she'll move to Portugal to be the startup's treasurer. He knows it will be more responsibility for her; she'll have to build a finance organization from scratch, something she's never done. But he thinks she's up to it. So does Petach. Just like that first day at Tepper, she isn't frightened or intimidated by the unknown. Soon, she's all packed, ready for the next "really fun" opportunity.
To Macdonald's delight, she delivers—putting payment systems, insurance, and financing in place as well as building relationships and the organization. "She really made her name," he says, "and got recognized as one of the up-and-coming stars on the treasury team."
Two more years pass; back in the states, Macdonald, now Ford's treasurer, sees a need to globalize operations. Who better to call on than Petach? She returns, this time to a higher-level role with exposure to senior Ford management. It isn't long before she's promoted again, to assistant treasurer, the position Macdonald held when he found her that position in Brazil. She's one of the youngest to achieve that level at Ford.
Petach's personal life flourishes, too. She marries Jeff Janowicz, an engineer, in 1998, and a year later they have a son, Alex. Petach takes her three-month maternity leave and then gets back to work. But when Alex is just a toddler, the family receives grim news. Jeff is diagnosed with leukemia. As if that's not enough, Basil, the brother she's been close to since childhood, finds out he has a malignant tumor. Petach is plunged into a medical nightmare.
She keeps going to work while trying to be an attentive wife, mother, and sister. Somehow, she never misses a medical appointment with her brother, even though he lives 600 miles away in New Jersey. But her priorities are tested. Within the next two years, two significant career opportunities come her way—each with new responsibilities and a move. "Both jobs were important developmentally if I ever wanted to be treasurer," says Petach. "But given everything that was happening, I knew I couldn't go through a learning curve. So I didn't accept either one."
At last, her personal life brightens when Jeff's chemotherapy is deemed successful. Soon after, in 2002, Petach becomes pregnant with their second child. She holds out hope for Basil, too, though he continues to worsen. When Petach is five months pregnant, Basil succumbs. She says she can't describe the loss. "Awful" is all she utters. Concerned for her parents on the East Coast, she convinces them to move nearby. When daughter Maggie is born, Petach takes a six-month leave for her and her family to regroup.
She knows extended time off isn't a good career move, but it doesn't matter. "I just thought, I don't know if I can live with the consequences of not supporting my family, but I can deal with my decision even if it costs me in my career. You accept tradeoffs because that's how life is, right? You accept consequences."
Her six-month leave ends, and Petach heads back to work and into another troubled environment. Ford is struggling with rising healthcare and fuel costs, declining market share, and shrinking profit margins. Two years later, in 2004, Macdonald is ready to retire. He recommends Petach for his position as treasurer. In her new executive position, the tough times only worsen. By 2005, the company's debt is downgraded to junk.
Working with Ford's CFO, Petach determines that the company's cash-flow position is too weak to withstand a continuing downturn. She becomes instrumental in divesting key properties, including Hertz. As the company's debt rating declines, she's a key player in establishing a $23 billion finance package, including $19 billion of secured financing. "Essentially, we hocked the whole place," Petach says.
The cash infusion enables Ford to avoid bankruptcy or seek government help—in stark contrast to its competitor, General Motors.

Petach's achievements don't surprise Macdonald, who watched her rise to his every challenge. "I've always found the 'swimming pool approach' to be a good way to evaluate people," he notes. "Put them in 'pools' that are a little too big and see how they manage. In every job, Ann Marie performed superbly."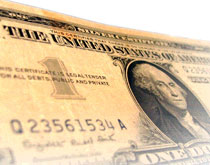 As Petach is completing Ford's secured financing, others apparently notice. She fields an unsolicited executive-level opportunity with another company. Ever the explorer, she consults her inner circle, including family, Macdonald, Little, and trusted colleagues. One of them is an executive at BlackRock, a global investment management firm whom Petach got to know while overseeing Ford's $70 billion pension fund. They all have essentially the same response:
"What?! You would leave Ford?!"
To nobody's surprise, Petach ultimately declines the offer. Meanwhile, a few months later, in 2006, BlackRock announces its acquisition of Merrill Lynch's asset management group, effectively doubling its assets. Both companies are managers for Ford pension funds, so when BlackRock plans its first strategic leadership meeting, they ask Petach and a few other major clients to attend. She flies to New York and heads to the Trump Resort in Tarrytown, N.Y. After participating on a panel, she prepares to leave when one of the BlackRock executives invites her to dinner. It turns out that the dinner conversation is more than small talk:

 "So, Ann Marie, what do you think about coming to work for us?"
Petach is "shocked." Perhaps she shouldn't have been. It's a familiar scenario. Just as with Macdonald years before, her colleague wouldn't have approached her, an important client, had she not earlier mentioned the possibility of leaving Ford. "You'd think I would have learned this lesson," she says. "If you don't tell people what you want, they're never going to guess."

As Petach finishes the $23 billion financing that will help keep Ford afloat, conversations with BlackRock continue for a few months until a firm offer is on the table. Although wanting to say yes, she is concerned about uprooting her family to New York City and leaving Ford. In addition, it's a gamble. She'll have a shot at becoming CFO but will have to shadow the interim CFO for a trial period. "There was no guarantee. It was more like, 'Come in and earn it or else.'" Her husband and parents tell her they're "game for a move" East. Not surprisingly, her children "hate the idea," but she knows kids always adjust. Little, too, is all for it, as is Macdonald. The decision is made—it's on to New York.
Once again, to no one's surprise, Petach is promoted to CFO not long afterward, overseeing global management reporting, forecasting, treasury, and enterprise risk along with the chief risk officer. Then, three months later, in October 2008, the worst financial crisis since the Great Depression hits the United States. As an investment management firm, Petach had to make sure BlackRock was positioned to take advantage of opportunities in a troubled market during the trying times as well as help the U.S. government manage distressed assets.
"It was terrifying watching everything going on around you, but it was a great time of opportunity," she recalls, particularly when troubled Barclays Global Investors puts a unit on the block in May 2009. She and her team analyze the transaction and conclude that BlackRock should buy not just the iShares unit but also the entire company. Within months, the purchase is complete. BlackRock, with Petach as CFO, doubles its size to $3.5 trillion assets under management—becoming the largest investment management company in the world.
James Raby is a senior member of the finance team at Barclays when BlackRock purchases the company. He witnesses Petach in action through the merger. Like others, he's impressed with her drive and ability to make hard decisions, but something else hits home. "Ann Marie was the person who was more interested in my 5-week-old than anyone else," says Raby, now a BlackRock managing director responsible for Petach's corporate planning and forecasting function.
Petach continues to field calls about job openings, including a memorable one for a Fortune 500 company CFO. Smiling at the memory of how she made it to her Ford treasury position, she recommends a candidate perfect for the job. Little is soon CFO of Kelly Services, which specializes in temporary staffing.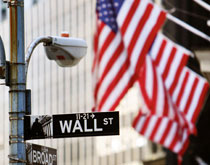 Back at BlackRock, Petach is instrumental in transforming the company's stock ownership structure from mostly institutionally held by three large entities to more than 80% publicly held. As a result, BlackRock is included in the S&P 500 in April 2011. In recognition of such achievements, Petach is named #16 in The Wall Street Journal's 2012 inaugural Best CFOs list. "She didn't mention it to anyone," says an amazed Raby. "It's Ann Marie to a tee. Her award was an extraordinary achievement, especially in what can be quite a male-dominated, challenging environment. And she told no one."

Maybe, but an old Tepper friend reads about it and grabs the phone.
Melissa Silmore (TPR'85) is a Pittsburgh-based freelance writer and a regular contributor to this magazine.
Related Links:
The 25 Most Powerful Women in Banking
Friendship A Valuable Asset for Former Roommates