Mark Denny (S'95) is a physician and the medical director of Diley Ridge Medical Center, which serves patients in central Ohio. He is also chair of its Department of Emergency Medicine. The center meets the needs of thousands who would otherwise have to travel long distances for emergency medical care. Recognizing his role in providing an essential service to the community, Columbus Business First selected Denny as one of its "Forty Under 40" achievers.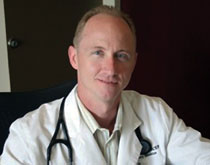 What inspired you to choose to become an emergency-care physician?
I don't know if it still exists, but there was a Carnegie Mellon student group on campus called Emergency Medical Services. It was basically students running around with little medical kits that had radios linked into campus police. We carried the kits to class every day. If an emergency came through [via the campus police monitoring], we'd jump out of class and run to the call. We'd get there in a couple of minutes and take care of the person until the actual 911 medical responders arrived.
How did you become involved in Diley Ridge?
Diley Ridge is the first free-standing emergency center in central Ohio. As such, the hospital system needed an emergency medical expert to advise on adequate supplies, staffing, and policies in order to ensure the highest quality patient care and safety. This was a year-long process prior to opening, and I then transitioned into a role as Chief of Staff and Medical Director of the facility.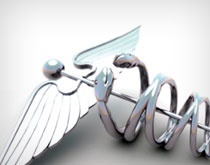 What's the most challenging aspect of your role?
Two parts to this answer: The professional challenge is attempting to maintain compliance with federal regulations, which are often a heavy burden. The personal challenge for me is trying not to take the job home. I worry about patient and staff dissatisfaction and lose sleep when patients complain. Even if the complaint is not particularly serious, such as waiting for 40 minutes to see the doctor, I take it personally. Fortunately, our center has had fabulous success and the community loves our presence and compliments far, far outweigh any dissatisfaction.
Looking at the state of medical care in the United States, what needs to change?
Transparency is a must so people understand what things cost and the different options available to them. I think the insurance companies make things extremely difficult for anyone to understand what's going on.
—as told to Lisa Kay Davis (DC'09)
Related Links:
Forty Under 40: Mark Denny