Sriram Somanchi, a CMU PhD student studying machine learning and information systems, closes his books. It's time for his workout at the Pittsburgh campus' University Center. He's an avid outdoor cyclist, so toiling indoors on cardio machines can be mundane. But not this particular workout. He climbs onto an Interactive Fitness Expresso virtual-ride bike. The ride's difficulty adjusts automatically to what he sees on the 23" HD screen attached to the bike. By the end of the workout, Somanchi—sweaty and legs weary—has beaten his best time in the eight-mile uphill course.
It's more than a personal victory and a break from his studies. His total miles count toward the Tartans team competing in Round I of Fall Frenzy, a tournament structured like the March Madness NCAA basketball tournament, sponsored by Interactive Fitness, a California-based fitness company.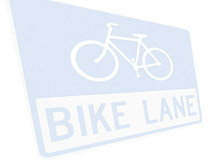 Nearly 100 colleges, large and small, are among the field. Each elimination round lasts 48 hours, and the winner is the team that rides the most miles. In order to get to the head-to-head competition that begins in Round II, the Tartans had to emerge victorious from a six-team competition that included Harvard Business School, Ithaca College Wellness Center, University of Rochester, Indian River State College, and Cedarville University. Thanks, in part, to Somanchi's workout, the Tartans—a crew of students, faculty, and staff—wheel through 317 miles and make it to the Sweet 16, where they'll try to outride North Carolina Wilmington. And that's exactly what they do: 602-380.
In the Elite Eight, the University of Texas at Arlington is no match for the Tartans, who ride their way to an 858-540 victory. The Tartans find themselves in the Final Four round against LSU. The odds aren't good, given that LSU has 10 bikes to CMU's two. Emails bounce back and forth among Tartan teammates on how to beat what seems like an insurmountable disadvantage. One rider laughingly suggests recruiting the computer science department to hack the LSU network and take down the Tigers' bikes and even the playing field.
Somanchi and the rest of the Tartans pedal long and hard. But in the end, the Scottie Dog falls to the Division I Tigers: 1,705-913, and LSU goes on to win the Fall Frenzy, beating SUNY Binghamton in the finals.
For making it to the Final Four, CMU receives a $250 professional development scholarship, not to mention a unique break from the normal routine for Somanchi and his teammates.
—Emmett Zitelli (HNZ'01)