By Emily Durham
The World Health Organization estimates 748 million people lack access to clean drinking water. Angela Ng, a Carnegie Mellon University alumna and fifth-year scholar, is working on a solution.
Ng, who graduated this year with a double major in civil and environmental engineering and biomedical engineering, has been involved with the Drinkable Book project since 2015. Formerly a CMU research project by then postdoctoral researcher Teri Dankovich, Ng dedicated her honors thesis to building on the work.
Dankovich and her husband founded Folia Water last summer to develop Folia filters and pursue the project, which is now called the Safe Water Book. Each sheet in the Safe Water Book is a patent-pending Folia Filter, a thick, circular paper filter embedded with silver that kills bacteria and viruses. When folded into a cone, the Folia Filters catch and kill all of the harmful microbes in the water, producing safe drinking water.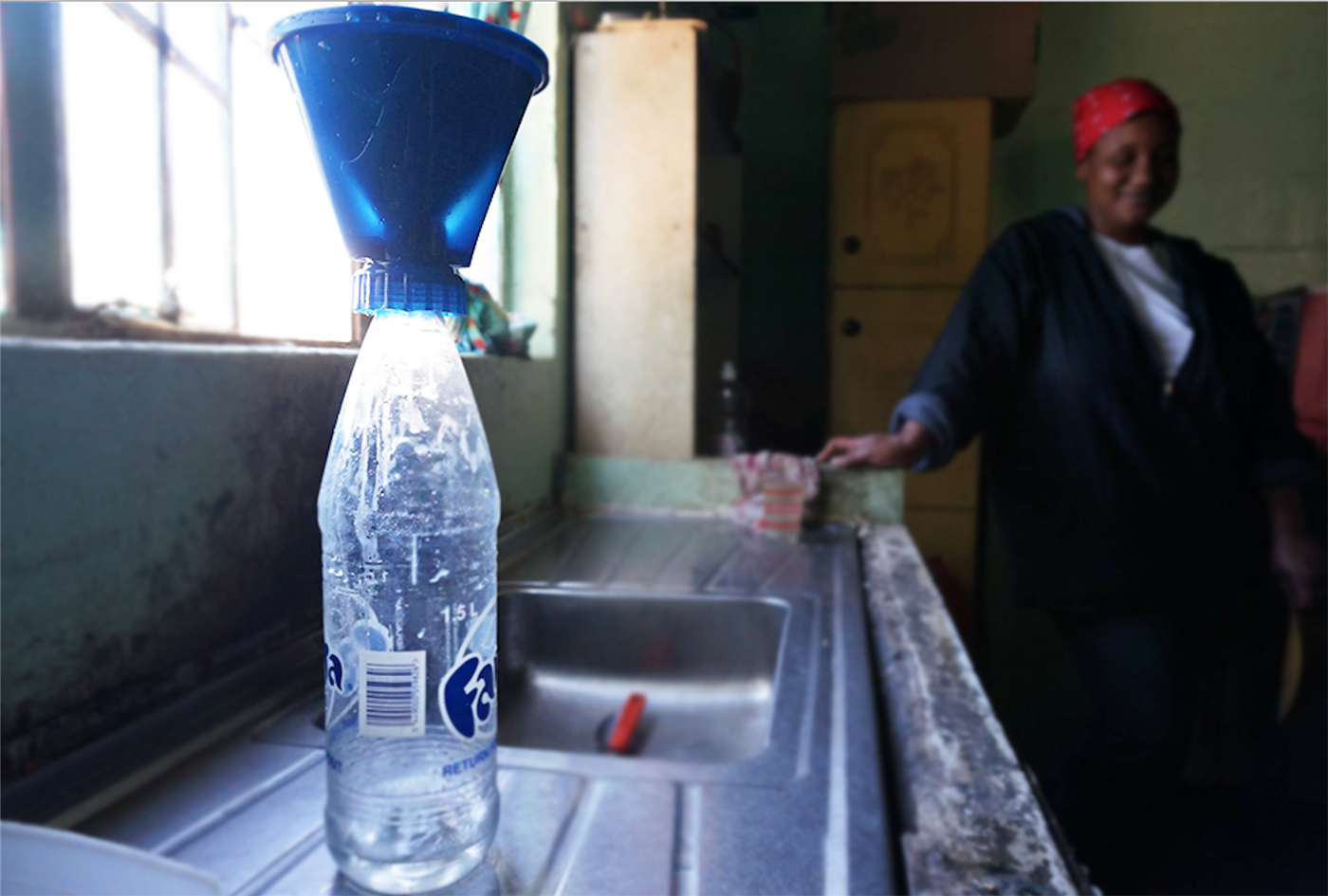 The startup's goal is to provide clean drinking water to 1 billion people at a cost of a penny a day.
Ng, product engineer for Folia Water, travels to different countries to determine what product is best for the respective locales.
"Every culture will have a different product line that's in line with what their water collection practices have been for the past hundreds of years," Dankovich said.
In August, Ng traveled to Worcester, South Africa, to perform field trials. While the company has held field trials in countries such as Bangladesh, Ghana and Kenya, the South African test marked the first time people used the filters independently of the researchers.
The filters were received extremely well.
"The list of things Angela has accomplished at Carnegie Mellon while earning her bachelor's degree is truly amazing for a Carnegie Mellon student, and a human being."
"People were like, 'yes, I know the water is clean because there's a visible color difference,'" Ng reported. "And then they'd say, 'I know this is healthier for my children. I will just give this to my daughter and drink the dirty water.' It was very humbling."
Ng's international humanitarian efforts have been a theme throughout her collegiate days. In addition to holding clothing, food and book drives, she taught English to Guatemalan and Kenyan children, taught computer skills to Rwandan students and helped facilitate the development of a Mindfulness Room on CMU's Pittsburgh and Qatar campuses.
As a Fifth Year Scholar, Ng received full funding to spend an additional year at CMU to widen her breadth of knowledge. In Ng's words, "It's given to people who love Carnegie Mellon and don't want to leave."
Jim Thompson, an assistant teaching professor of civil and environmental engineering, has worked closely with Ng.
"The list of things Angela has accomplished at Carnegie Mellon while earning her bachelor's degree is truly amazing for a Carnegie Mellon student, and a human being," he said.
Gina Casalegno, vice president for Student Affairs and dean of students, equally lauded Ng for her achievements.
"Angela possesses the rare and enviable quality of being able to see a problem in the world and consider it less a problem and more something that inspires her to create change for good," she said. "Whether through simple acts of kindness or grand contributions, Angela's positive influence has made a lasting impact on this community."
Main image: Angela Ng helps make a community's water safe.