When Carnegie Mellon University alumnus Stephen Fairchild attended a demonstration on the inaugural Earth Day in 1970, he felt optimistic because people were beginning to care about the health of the planet. That day also gave him a career path.
He has advanced conservationism through an award-winning documentary film career, producing work for National Geographic, Discovery Channel, BBC, CBS and PBS, among others.
"Most of my film work has dealt with social science, anthropology in the field," Fairchild said.
"Wildlife has been an adjunct to my past work," he added, having filmed wildlife all around the world, from sperm whales to camel races to Amazonian river life.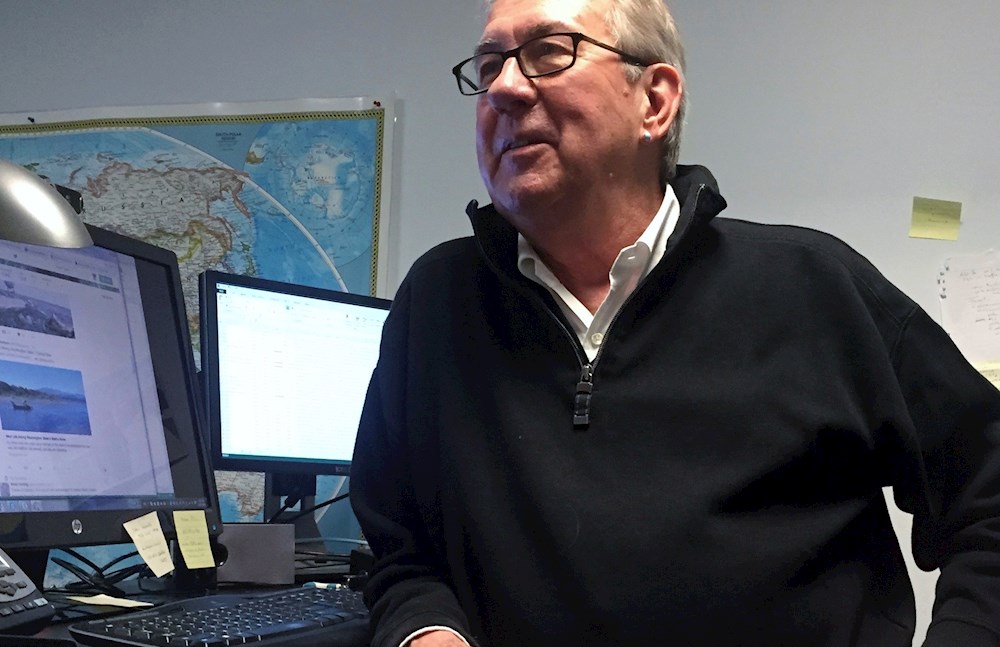 "We may have helped saved a tiger species today," he said, reflecting on the impact of his work at any given moment.
Fairchild, who earned his master's degree in film production from CMU's School of Drama in 1974, is director of internal and strategic communications with the Wildlife Conservation Society (WCS), whose mission is to protect species and conserve the earth's largest wild places, including habitats that are home to more than half of the world's biodiversity.
United Nations Secretary General Ban Ki-Moon has said that "over its proud 120-year history, WCS has significantly helped to advance wildlife conservation around the globe in partnership with governments and local communities."
"Our job is literally about saving the planet," Fairchild said.
"Steve's hand has been in so much of what WCS does," said Nat Moss, who is WCS' executive director of strategic communications.
At CMU, Fairchild worked alongside faculty in the community-supported television studios of WQED.
"I learned about 'the grammar of filmmaking' within a drama department that had a feeling of community. I liked the vibe that we were there to accomplish something," he recalled.
He added that he learned to think critically about cinematic storytelling.
"You would go into a film expecting one thing and then realize that it was really about something else," Fairchild said. "That was always encouraged. But I think being a documentary filmmaker you tend to be naturally curious. The secret is to be a lifelong learner. Whether you're 60 or you're 18, there are things you can learn that will change the way you think and the way you do things."
For the past 15 years, Fairchild has helped coordinate projects for international television and media outlets as well as developing communications for the Bronx Zoo, which WCS manages. Some of his projects include working with the late Bob Simon of "60 Minutes" for a report on"The Secret Language Of Elephants" and for the National Geographic series Wild Thailand: A Forgotten And Rarely Seen Wilderness.
He also helps thousands of researchers and staff in 60 countries "link, leverage and learn from one another," using modern communication tools to advance the cause of conservation: podcast interviews with WCS conservationists, five-minute video "speed-talk" work reports and emergency communications that help staff avert disaster in violent weather. His team also is studying analytics to determine how broadcasts most effectively reach audiences.