Although France-Luce Benson's award-winning literary voice was honed at Carnegie Mellon University, it was birthed across two continents and several countries. Born in Zaire (now Congo) to Haitian parents and raised in Miami, Benson's Caribbean roots reverberate loudest through her work — especially her play "Risen from the Dough," one of six short plays to win the 2016 Samuel French Off Off Broadway Short Play Festival, the nation's premier short-play competition.
"Risen from the Dough" begins humbly. On the seventh anniversary of her husband's murder, a Haitian woman kneads dough in the kitchen of her Miami-based bakery. Grief pours through her fingers as she violently slams the dough on the table. Her younger sister enters, fretting about an imminent health inspection that threatens to shutter their business, launching the sisters into a searing confrontation. They slide seamlessly between Creole and English — and crack a few jokes — as they grapple with racism, their past and the struggles of cultural assimilation — all in just 10 minutes.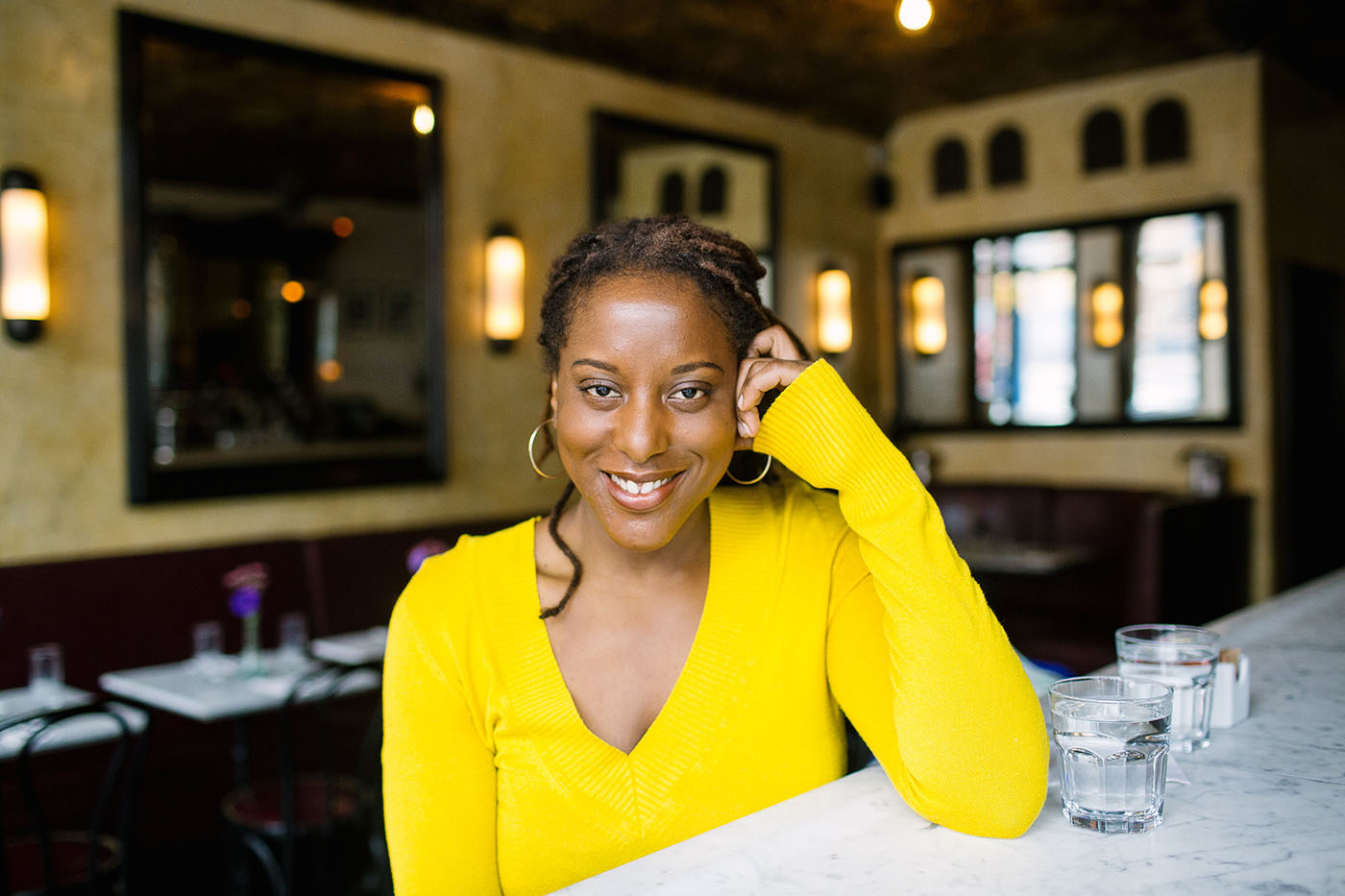 It's no small feat to be among the festival winners as Samuel French is the world's largest publisher and licensor of plays and musicals, and has published work by the likes of Pulitzer Prize winners Neil Simon and Pittsburgh native August Wilson.
The winning plays — whittled down from more than 1,500 domestic and international submissions — will be published in Samuel French's 41st annual edition of its "Off Off Broadway Plays" collection, and the play will be available for licensing by theatre companies worldwide.
"In these unsettled times, it's incredibly important that we hear from women, especially women of color."
With its muscular dialogue and themes drawn from the immigrant experience in America, "Risen from the Dough" is quintessential Benson, said Melissa Martin, Benson's former graduate screenwriting teacher at CMU's School of Drama. Benson's writing was always "intensely visual, moving … with a very specific flavor and point of view."
From her very first screenplay, Martin realized Benson "was already a full-blown writer," and through the program, her voice became clearer, her storytelling sharper — "she crystallized."
After pursuing a simultaneous acting and writing career in New York City, Benson said she chose to attend CMU's graduate dramatic writing program "to learn the craft — and to study with serious people. I absolutely did both at Carnegie Mellon. I left [after earning her master's degree in 2008] a much better writer — a confident writer."
She has good reason to be confident. She is a two-time recipient of the Shubert Foundation Fellowship. Her play, "Fati's Last Dance," received an Honorable Mention prize from the Kennedy Center (Lorraine Hansberry Award for Playwriting). "Fati's Last Dance" was also selected for the Ignition Festival at the Victory Gardens Theatre in Chicago (2008) and was one of four finalists for the Theodore Ward prize given by Columbia College (2008). Her feature length screenplay, "Healing Roots," was awarded $10,000 by the Alfred P. Sloan Foundation in 2007.
Regarding Benson's trajectory, Martin predicted that "she's good enough to go all the way — she's that good," and added it's vital that Benson does. "In these unsettled times, it's incredibly important that we hear from women, especially women of color."
"Being a first-generation American, I tell a lot of stories about the immigrant narrative — that's just such a big part of my life," Benson said.
In addition to the larger themes her plays touch on, like cultural assimilation and racism, she said the immigrant narrative is about "the little sacrifices we make to be in this country. They may seem like nothing, but you're shedding your identity."
Even if her career leads her to television or motion pictures, she said she'll never stop writing plays. Or, as the older sister in "Risen from the Dough" puts it: "I will never forget where I come from."
Photo: Benson (in the forefront), along with other playwrights in the 41st annual Samuel French short play festival.