Highmark Center for Health, Wellness & Athletics
As the integrated home to CMU's University Health Services, Counseling and Psychological Services, wellness programs, and athletics and recreation facilities, the Highmark Center will welcome students of all types, with a focus on supporting their mental, physical, emotional, social and spiritual needs. Situated at the corner of Tech and Margaret Morrison Streets on Carnegie Mellon's Pittsburgh campus, the approximately 160,000-gross-square-foot center will also strengthen and invigorate the campus' connection to the rest of the city via Schenley Park.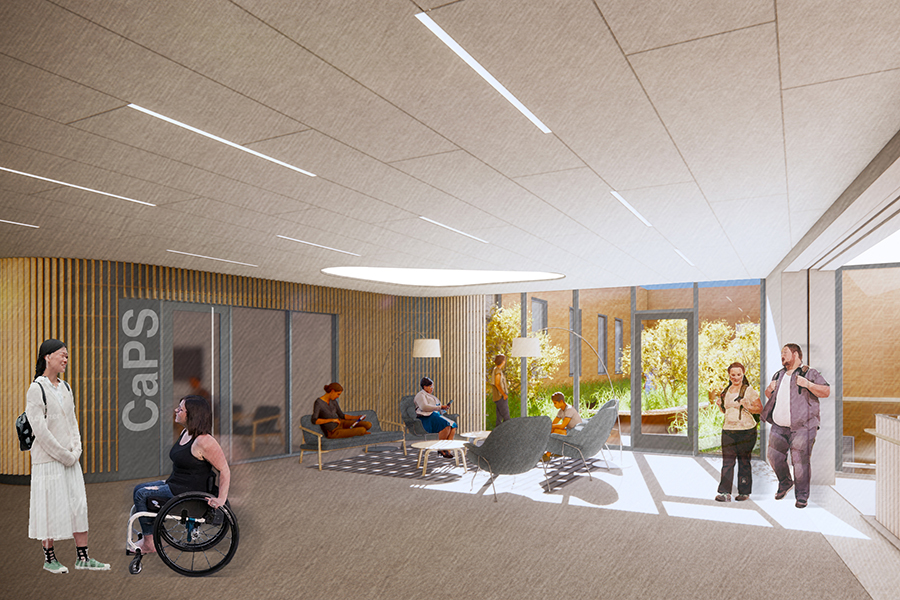 Physical and Mental Health
CMU's health, wellness and counseling programs play a critical role in student retention, progression and graduation. The university has invested in an integrated network of professionals across UHS and CaPS who are uniquely attuned to the needs of college students, and who are skilled at working as both clinicians and educators. They collaborate with community and campus partners to create a network of care that offers access to a wide spectrum of services to meet the needs of all students. With the heightened visibility and access that the Highmark Center will provide, UHS and CaPS anticipate an increased use in services, based on the experiences of other universities with comprehensive wellness centers.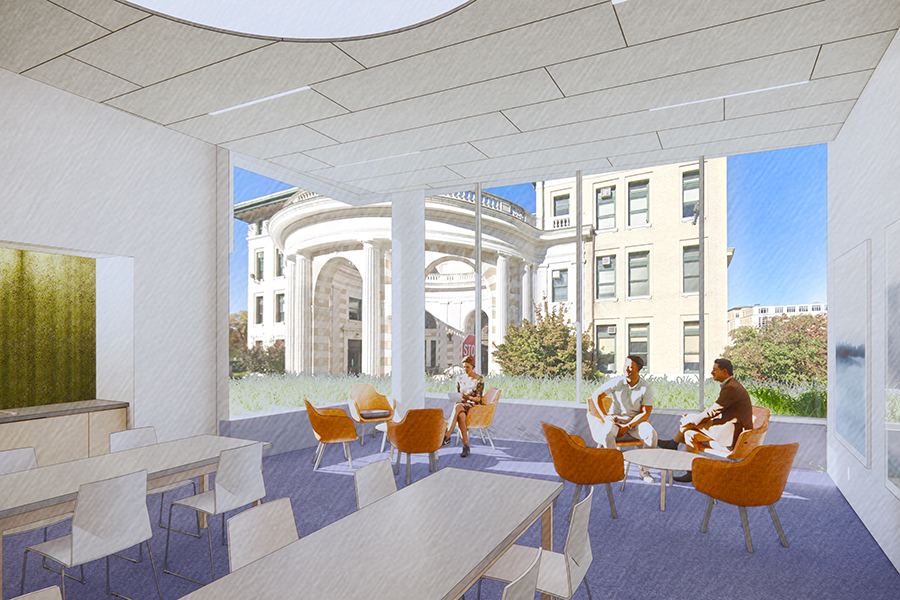 Wellness Programs
Holistic wellness programs will present students with ways to learn about self-care and self-advocacy as they develop positive habits that incorporate mindfulness, religion and spirituality, stress management, and healthy eating, exercise and sleeping routines. The center will feature a wellness concierge, who will serve as a first point-of-contact, helping community members to make the best use of the available offerings and spaces.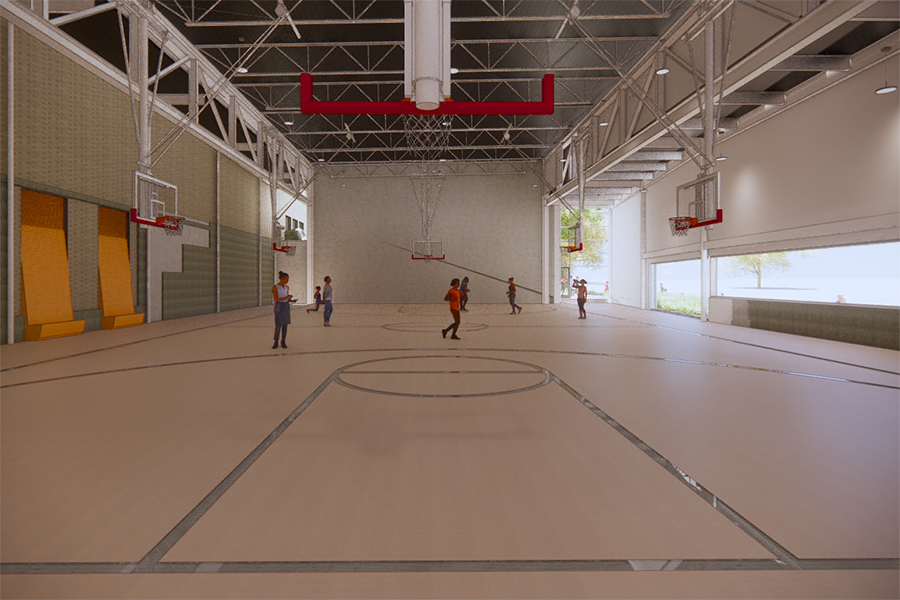 Athletics and Recreation
As the home to CMU Athletics, the Highmark Center will become a true campus destination for the university's student-athletes to pursue their passions and push themselves to new levels of excellence as they train, practice and compete. The center will also be a place where all students can balance their commitment to academics with recreation, competition and fitness activities. A new performance and competition arena along with a multi-purpose athletic court will be added to the program. The existing Skibo gym will be renovated to become a modified field house.
Team Members
Campus Design and Facility Development worked in conjunction with the following organizations to complete the project: 
Mascaro Construction Corporation, Pittsburgh, PA - Construction Manager
Bohlin Cywinski Jackson, Pittsburgh, PA - Architect
Affiliated Engineers, Inc, Chicago, IL - MEP Engineer
Langan, Pittsburgh, PA - Civil Engineer
KPFF, St Louis, MO - Structural Engineer
OJB, Philadelphia, PA - Landscape Architect