Powered by Possibility. Prepared for Challenge.
Carnegie Mellon is a place where the best minds collaborate across boundaries, borders and disciplines to solve the world's most pressing and perplexing problems. That passion and curiosity have never been more important than they are today as we navigate the ever-evolving landscape that comes with a world health crisis, a defining cultural movement and widespread economic decline. Fortunately, challenges have never deterred us. They only serve to embolden us, to incite new ideas and to take the unconventional risks that yield innovative results, setting what we once thought unobtainable squarely within our reach.
Highlights from the CFO and CIO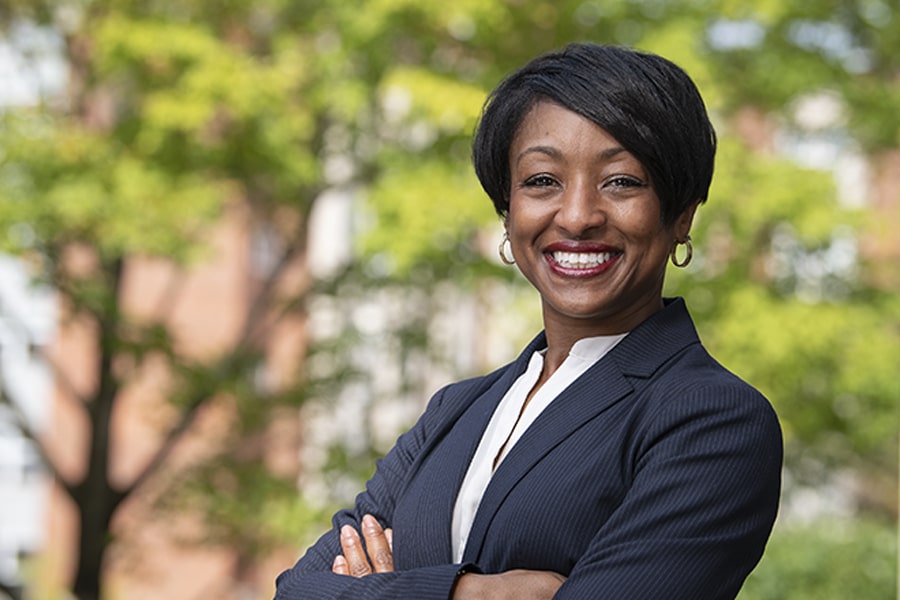 Angela Blanton, Vice President for Finance and CFO
I am pleased to present the annual financial report for Carnegie Mellon University for the fiscal year ended June 30, 2020.
The past year has changed and challenged the world in ways we could never have envisioned. A global pandemic, cultural transformation and widespread economic instability have exposed deep chasms in our society.
But at Carnegie Mellon, in the face of that adversity, we recognized opportunity; an invitation to think boldly and explore boundlessly.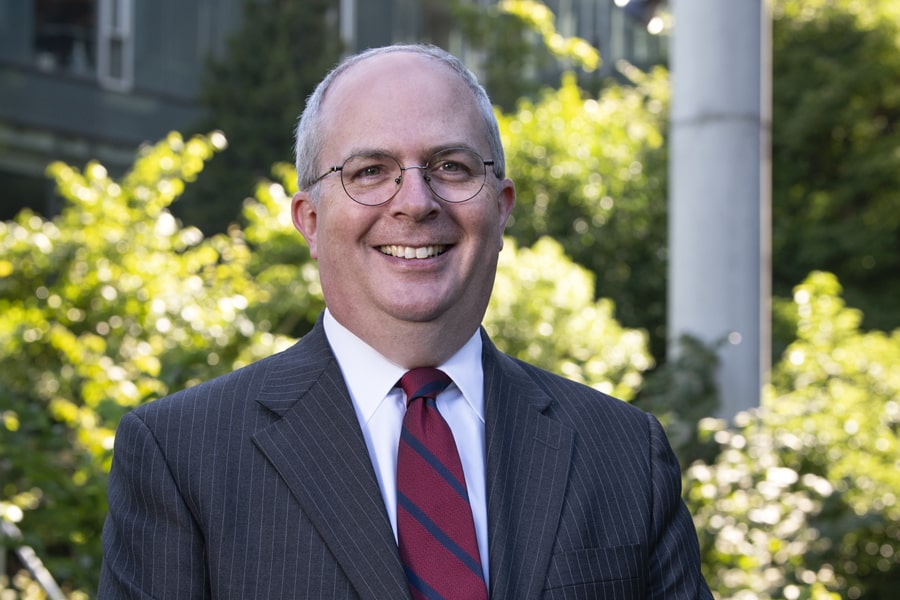 Charles A. Kennedy, CIO
Built on a foundation of generous gifts and augmented by careful financial stewardship, Carnegie Mellon University's endowment stood at a market value of $2.1 billion as of June 30, 2020. The endowment is an important strategic asset of the university. Carnegie Mellon seeks to advance knowledge and understanding in science and technology, fine arts and the humanities through its research and education mission. By providing a permanent and consistent source of funding for scholarships, professors' salaries, laboratory equipment, etc., the endowment enables Carnegie Mellon's faculty and student researchers to carry out the university's mission. Critically, endowment support for tuition assistance attracts and retains a highly qualified and diverse student body. With its perpetual life, the endowment is uniquely situated to provide funding today and in the future to advance the university's mission and to help Carnegie Mellon students and faculty achieve their goals and aspirations.
Make Possible Campaign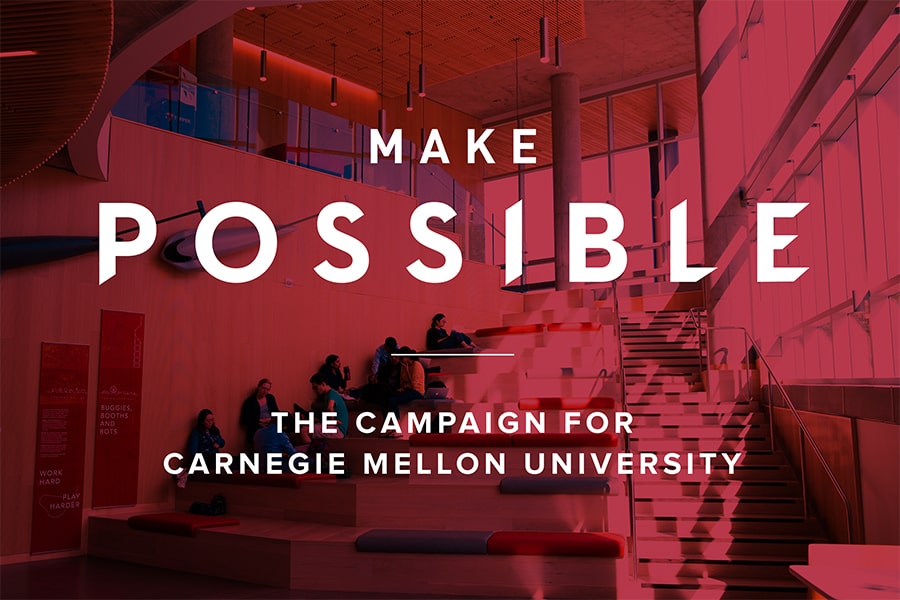 Accepting the Challenge
What will we make possible? It's a question we answer every day at Carnegie Mellon University and it's the question that launched the Make Possible Campaign on October 30, 2019. Fueled by generous gifts from friends and alumni, the Campaign continues to rise toward the $2 billion goal.
Year in Review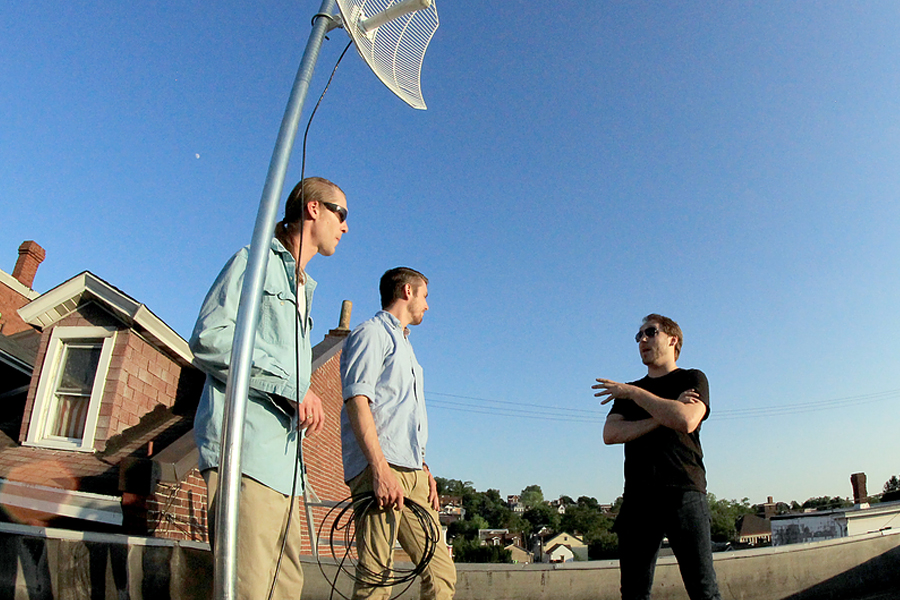 Conquering the Digital Divide
COVID-19 has exposed longstanding inequities in the country's education system, including uneven access to technology. As many as 60% of some Pittsburgh neighborhoods have no internet access and many others lack connectivity. CMU CS Pathways has partnered with Pittsburgh-based nonprofit Meta Mesh Wireless Communities to solve the digital dilemma with "a solution that doesn't go away."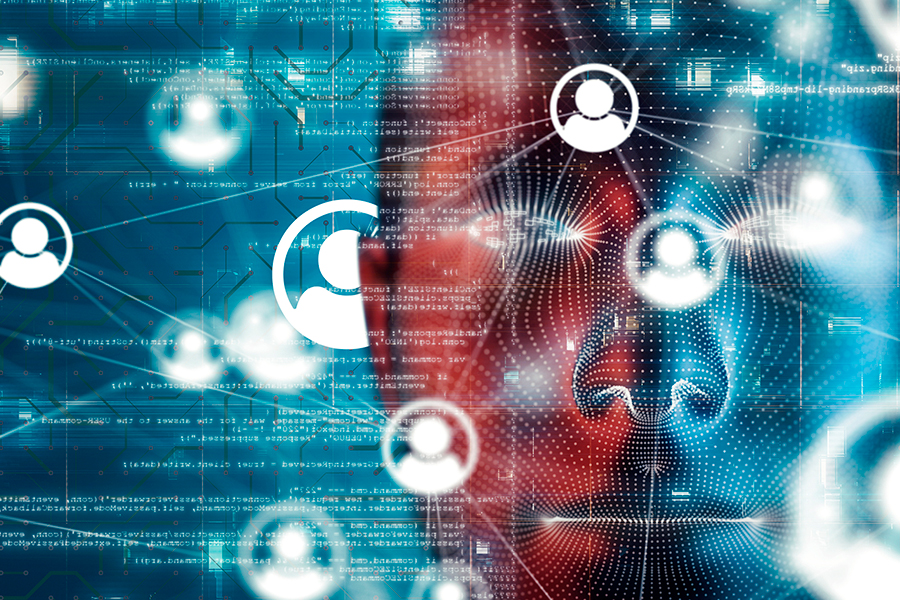 Defending Democracy
When bots, trolls, state-run propaganda and hate speech infiltrate societal discourse, democracy suffers. Researchers at CMU's newly established Center for Informed Democracy and Social Cybersecurity are studying this flow of disinformation in order to halt its advance, with assistance from the Knight Foundation.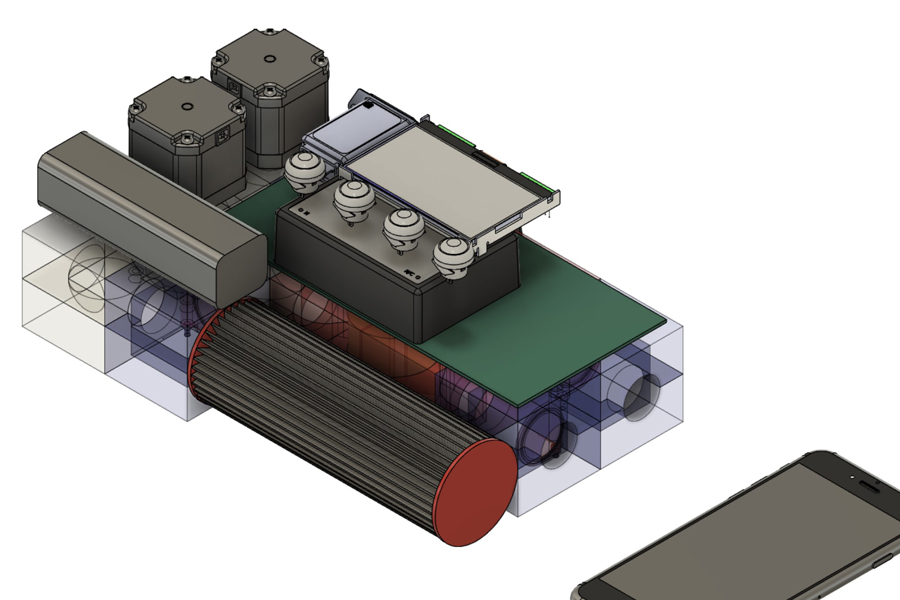 Breathing Room
Researchers at CMU and the University of Pittsburgh are developing a new, low-cost ventilator that could end the shortage laid bare by COVID-19. The Roboventilator, as it's called, fills the gap between expensive mechanical devices and the current low-cost, limited-capability alternatives, offering an affordable option for both U.S. hospitals and resource-depleted health systems around the world.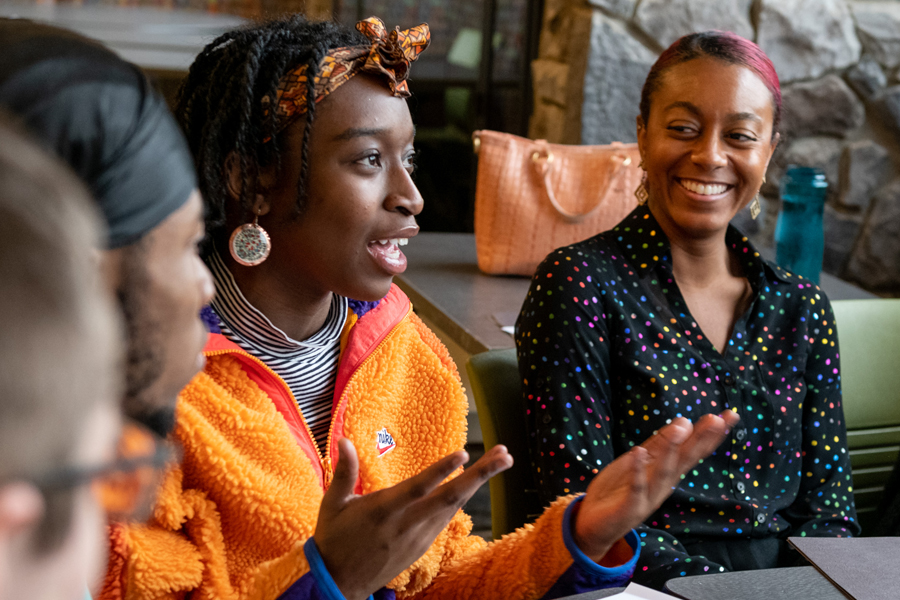 Creating Community
The Tartan Scholars Program guides high-achieving students from limited-resource backgrounds through their first year on campus using mentorship and community building. "I always hear people say 'it takes a village' and now I really see what that means," one of this year's scholars said.
Read about how the Tartan Scholars Program supports first-year students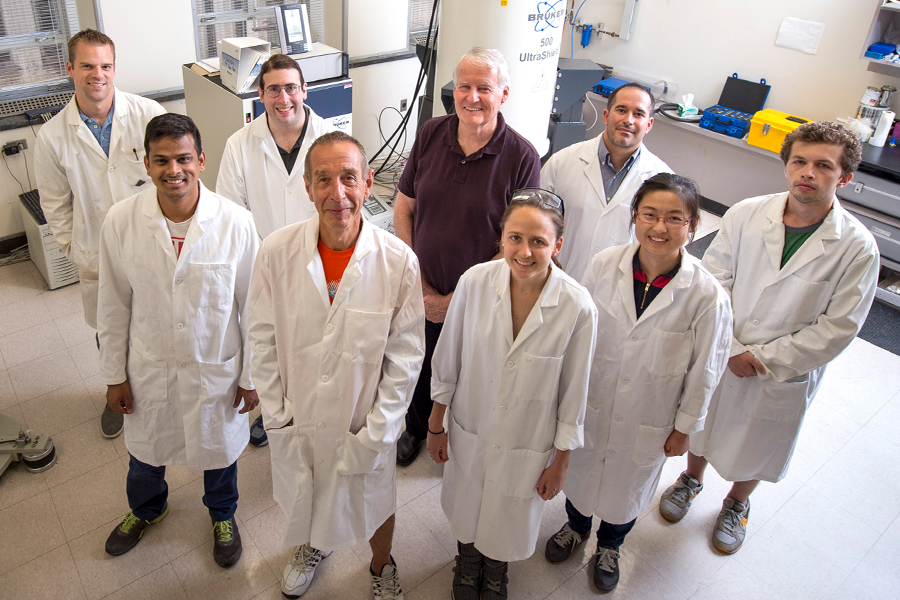 Groundbreaking Science
Synthetic chemicals, including pesticides and household cleaners, have been infiltrating our waterways for decades, threatening wildlife and building up in the environment unchecked. But researchers at CMU's Institute for Green Science have unveiled a powerful, safe and inexpensive solution to the problem.
Read about the new method to remove harmful chemicals from the water supply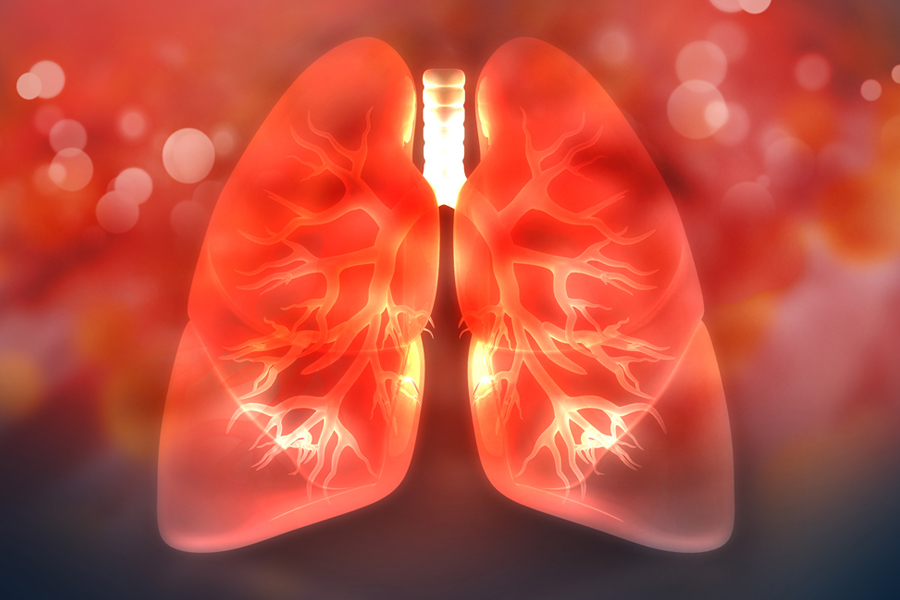 Building a Better Lung
Computational biologists at CMU have partnered with researchers at Boston University to develop an innovative method for generating lung cells. These new cells are easily derived and long lasting, potentially creating an unlimited and stable supply for researchers to study and treat lung disease.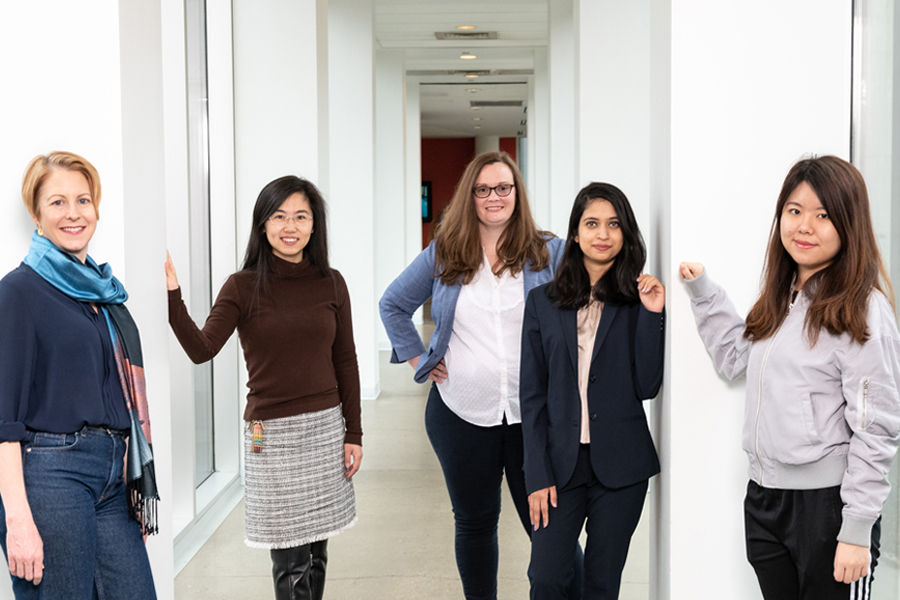 The Future of AI is Female
CMU has been shaping the field of artificial intelligence from its inception. So it comes as little surprise that seven CMU women in various disciplines and stages of their careers are dismantling the field's prevailing norms and advancing the future of AI.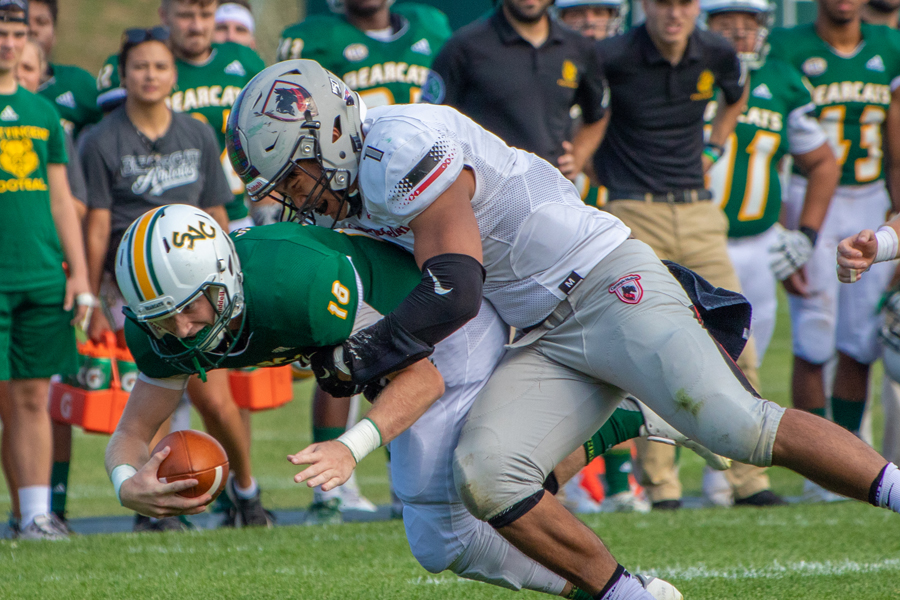 Overcoming Adversity
Thirty-nine tackles and 7.5 sacks is considered a strong season for any defensive end. But for student athlete Long Tran, last year's return to the field after heart surgery was more than a triumph, it was a reminder to seize opportunity. "You only have a finite amount of time to play sports," he said.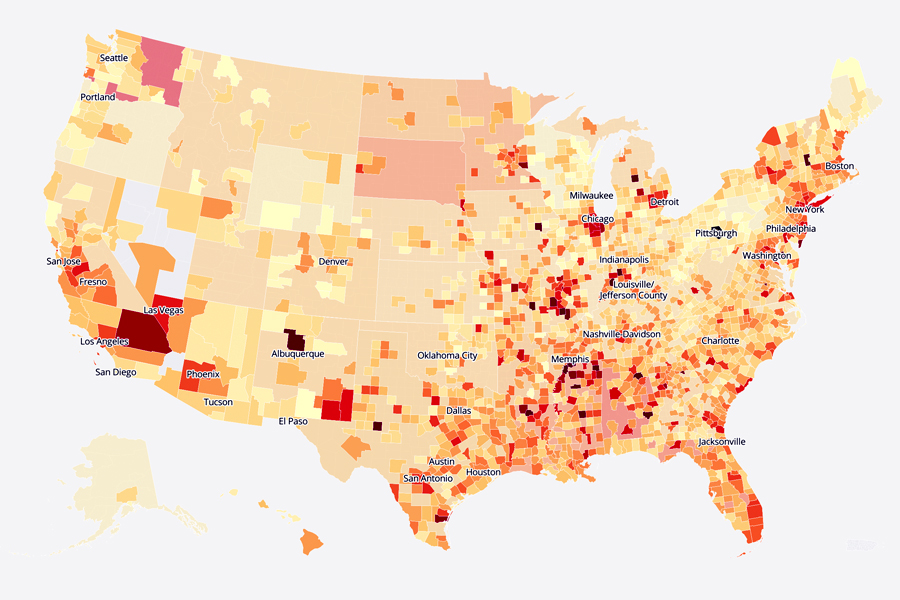 Predicting the Pandemic
One of the challenges of COVID-19 is predicting its path before it takes hold in a community. A project spearheaded by CMU's Delphi COVID-19 Response Team asks Facebook and Google users to help forecast the virus's spread by self-reporting their symptoms.
Read about how researchers are forecasting COVID-19 activity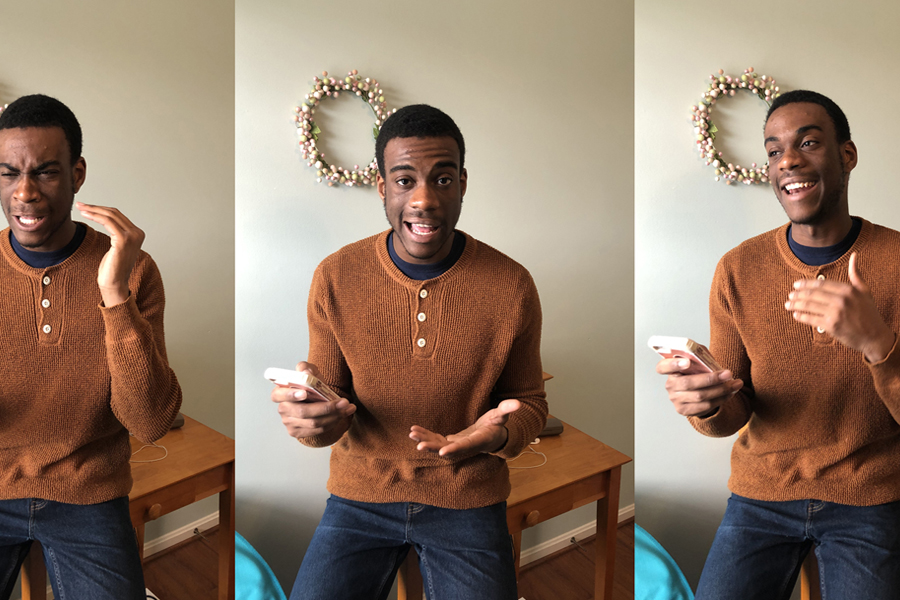 Dramatic Shift
Professor Denée Benton? The School of Drama graduate and Broadway star is one of the many industry professionals who have dropped into classes to offer advice and inspiration since the spring transition to remote learning. It's a fresh approach to courses that typically rely on face-to-face interaction to impart knowledge.
Read about the innovative ways professors have adapted classes for remote learning