Simon News, 2015
July 30, 2015
CMU News
When Bill Buttlar, a professor and associate dean at the University of Illinois at Urbana-Champaign, and his colleagues were charged with revamping their graduate program, they decided to attend CMU to learn how to effectively implement cognitive tutors.
---
June 18, 2015
CMU News
Carnegie Mellon University will begin adding online instructional tools and targeted study groups to a popular introductory computer science course this fall in an effort to accommodate more students while maintaining instructional quality.
---
June 12, 2015
CMU News
Despite the increasing use of technology, CMU researchers demonstrated that kids still need physical experiments to enhance their learning. Watch a video of the research in action.
---
June 10, 2015
Human Computer Interaction Institue

The HCII will add three assistant professors to its world-class faculty in August, when Geoff Kaufman and Chinmay Kulkarni will join the community and John Stamper will transition from his systems scientist role.
---
June 9, 2015
CMU News
CMU scientists have — for the first time — documented the formation of a newly learned concept inside the brain, which shows that it occurs in the same brain areas for everyone.
---
June 5, 2015
Global Learning Council
The Global Learning Council (GLC) will present its draft white paper regarding technology-enhanced learning (TEL) and the sharing of learning data to the Association of Public and Land-grant University (APLU) member presidents and chancellors on June 18, 2015. The GLC was formed in conjunction with the launch of the Simon Initiative at CMU.
---
April 20, 2015
Global Learning Council
The GLC released a first draft of a white paper that includes proposed recommendations regarding technology-enhanced learning (TEL) and the sharing of learning data. The paper is available for public comment and will be shared with higher education leaders over the next few months.
---
April 20, 2015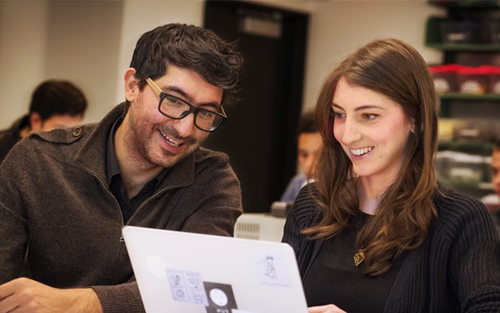 CMU News
The Carnegie Corporation of New York has awarded CMU a $1 million, two-year grant, to demonstrate and help promote the use of technology-enhanced learning techniques in higher education.
---
March 17, 2015
CMU News
When you learn a new technical concept, something happens in your brain, but exactly what has been a mystery until now. For the first time, CMU scientists have traced the brain processes that occur during the learning of technical concepts.
---
January 28, 2015
CMU News
Freeman Hrabowski, III, president of the University of Maryland, Baltimore County, recently challenged Carnegie Mellon University to focus its goodwill, brainpower and expertise in the science of learning to understand the intricacies of race, poverty and academic excellence.
---
January 4, 2015
Inside Higher Ed
The days of the lower-division large enrollment course subsidizing the upper-division seminar are over.