Press Releases
Sunday, February 19, 2017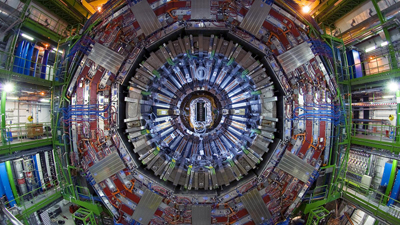 The Large Hadron Collider (LHC) is the world's most powerful particle accelerator, colliding protons 40 million times every second. While most people are familiar with the LHC from its discovery of the Higgs Boson five years ago, the collider's work is far from done. Physicists at Carnegie Mellon are using the LHC to look for light supersymmetric particles.

 MORE
---
Tuesday, February 14, 2017
Carnegie Mellon University chemist Yisong Guo has received a Faculty Early Career Development award from the National Science Foundation. Guo, an assistant professor of chemistry, received the five-year grant to study three newly discovered non-heme mononuclear iron-containing (NHM-Fe) enzymes. These enzymes are known to play a role in a number of processes that impact health and aging.
MORE
Friday, February 10, 2017
Congratulations to the Mellon College of Science students who made the Dean's List for Fall 2016!
MORE
Thursday, February 2, 2017
The Mellon College of Science is hosting the first in a series of open conversations between students, faculty and administration. This event offers students the opportunity to voice their concerns and ask questions in a safe and supportive environment. All MCS undergraduate students and faculty are encouraged to attend.
MORE
Wednesday, February 1, 2017
In the "Brains vs. AI" competition at the Rivers Casino a School of Computer Science artificial intelligence program—"AI"—called Libratus beat four of the world's top players at heads-up, no-limit Texas hold'em poker. Libratus ran on a Pittsburgh Supercomputing Center system named Bridges that provided the vast amounts of computing and data needed to achieve this milestone.
MORE