Press Releases
Friday, August 5, 2016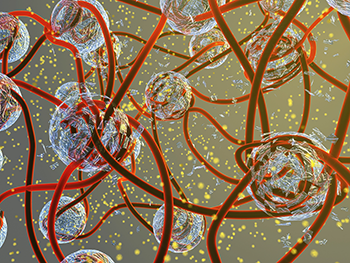 A device that disappears on command after making a clandestine delivery might sound like something from a spy novel, but Krzysztof Matyjaszewski and Christopher Bettinger are part of a team receiving a $3 million grant from DARPA's ICARUS program to make that type of technology a reality. 

 MORE
---
Thursday, July 28, 2016
A group of high school students participating in the Pennsylvania Governor's School for the Sciences (PGSS) at Carnegie Mellon University have tied the world record for solving a version of the infamous Traveling Salesman Problem.
MORE
Monday, July 18, 2016
For the second year in a row, the U.S. team, coached by Associate Mathematical Sciences Professor Po-Shen Loh, placed first at the International Mathematical Olympiad (IMO), the world championship mathematics competition for high school students.
MORE
Thursday, June 9, 2016
On June 9, 2016, the Pittsburgh Supercomputing Center (PSC) celebrated its 30th anniversary. The beginning of PSC's fourth decade will see the center with two new supercomputers—the National Science Foundation-funded Bridges system and an Anton 2 molecular dynamics simulation system, provided by D. E. Shaw Research and funded by the National Institutes of Health.
MORE
Wednesday, June 8, 2016
Seventy of the best high school mathematicians from around the world, including the six-member U.S. IMO team, arrived at Carnegie Mellon's Pittsburgh campus on June 7 to embark on a three-week program that will push them to become better problem-solvers.
MORE