Press Releases
Thursday, January 12, 2017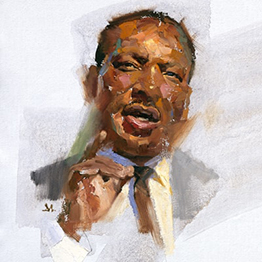 Senior Biological Sciences student Katherine Huang placed first in the college poetry category for her poem "Microdermabrasion." Huang and other award winners will read their work at an awards ceremony held at 4:30 p.m., Monday, Jan. 16 in the Cohon University Center's Rangos Ballroom.

 MORE
---
Monday, January 9, 2017
The Phase 2 Upgrade of the Bridges supercomputer at the Pittsburgh Supercomputing Center (PSC) has been approved by the National Science Foundation (NSF), which funded the project. The approval makes new Bridges hardware, introduced as a technical upgrade, available for research allocations to the national scientific community.
MORE
Wednesday, January 4, 2017
Four of the world's best professional poker players will match wits with an artificial intelligence developed by Carnegie Mellon University and using PSC's Bridges system to formulate strategy. The epic rematch will determine whether a computer can beat humans playing one of the world's toughest poker games.
MORE
Wednesday, December 28, 2016
Albert Einstein was already a celebrity when he arrived in Pittsburgh 82 years ago to deliver a lecture at the Carnegie Institute of Technology, now known as Carnegie Mellon University. Einstein's brief visit to campus produced the only known photograph of him in front of a blackboard with a variant of his famous equation.
MORE
Saturday, December 24, 2016
Researchers at Carnegie Mellon University have harnessed the intrinsic organizational properties of polymeric tethers to program nanoparticles to self-assemble into a variety of micron-sized domain structures in a reversible way.
MORE