Press Releases
Wednesday, February 3, 2016
Goal Is To Make Computers Learn Like Humans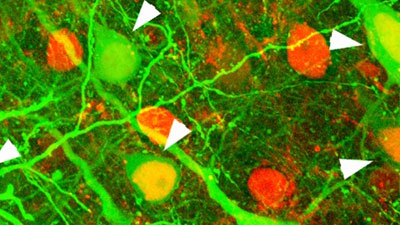 Carnegie Mellon University is embarking on a five-year, $12 million research effort to reverse-engineer the brain, seeking to unlock the secrets of neural circuitry and the brain's learning methods. Researchers, including Biological Sciences Assistant Professor Sandra Kuhlman, will use these insights to make computers think more like humans.

 MORE
---
Monday, February 1, 2016
Carnegie Mellon University atmospheric chemist Ryan Sullivan has received a Faculty Early Career Development (CAREER) award from the National Science Foundation. The five-year grant supports his research aimed at understanding how the chemical evolution of particles in the atmosphere impacts the formation of ice in clouds.
MORE
Tuesday, January 26, 2016
Jaycox is one of 15 individuals nationwide to receive a 2016 Churchill Scholarship, one of the most prestigious awards for study abroad in the United Kingdom. Jaycox is the 12th CMU student to receive the scholarship, which funds a year of postgraduate study at the University of Cambridge.
MORE
Monday, January 25, 2016
Researchers led by Carnegie Mellon University's Molecular and Biosensor Imaging Center (MBIC) Director Marcel Bruchez have re-engineered a fluorescent probe into a powerful optogenetic photosensitizer that can be used to manipulate cells. The technology could help researchers better understand the role certain cells and proteins play in everyday function and disease, and could possibly be used as a targeted therapy for cancer and other diseases. Their findings were published online today by Nature Methods.
MORE
Monday, January 25, 2016
An international team of researchers, including Carnegie Mellon University's Rachel Mandelbaum, has shown that the relationship between galaxy clusters and their surrounding dark matter halo is more complex than previously thought. The researchers' findings, published in Physical Review Letters, are the first to use observational data to show that, in addition to mass, a galaxy cluster's formation history plays a role in how it interacts with its environment.
MORE