Press Releases
Friday, June 12, 2015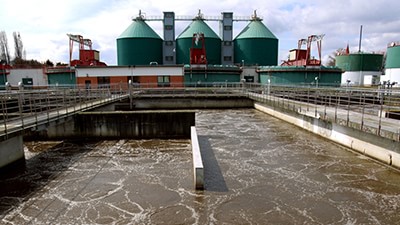 Catalysts created by Carnegie Mellon University chemist Terrence J. Collins effectively and safely remove a potent and dangerous endocrine disruptor from wastewater. In a paper published in Scientific Reports, Collins' research team and collaborators led by Brunel University London's Susan Jobling and Rak Kanda demonstrate that the catalysts could be a viable option for large-scale water treatment.

 MORE
---
Monday, June 29, 2015
The Shurl & Kay Curci Foundation has given $200,000 to an interdisciplinary research team at Carnegie Mellon University to support fundamental research in neuroscience. The grant will allow biological sciences and engineering professors to teach mice to use brain-computer interfaces (BCI). The project could provide new information about the neural basis of learning, behavior and motor control, and could lead to the creation of a mouse model for BCI research.
MORE
Monday, June 29, 2015
Two doctoral students studying in Carnegie Mellon University's Department of Chemistry have been granted the 2014 Chinese Government Awards for Outstanding Self-Financed Students Abroad. Given by the China Scholarship Council, the awards honor self-financed Chinese students studying overseas for their outstanding academic accomplishments and is granted across all fields of study. Hongkun He and Chenjie Zheng accepted their awards at a ceremony and reception held at the Chinese Consulate General in New York.
MORE
Monday, June 29, 2015
Chemistry Ph.D. candidate Chenjie Zeng has received awards from the International Precious Metals Institute (IPMI) and the Materials Research Society (MRS) for her research on tiny gold nanoparticles called nanoclusters.
MORE
Tuesday, June 9, 2015
Close to 600 researchers from 22 countries will convene at Carnegie Mellon University this month to participate in the 89th annual meeting of the American Chemical Society Division of Colloid and Surface Chemistry. The meeting, June 15 — 17, will highlight the latest scientific advances in colloid and surface science, with topics ranging from using nanotechnology to clean up oil spills to developing advanced drug delivery methods.
MORE