Wednesday, April 11, 2012
Putting their Knowledge to the Test
Students create artistic representations of a synapse
Most students went in to Alison Barth's Cellular and Molecular Neuroscience course thinking that their knowledge would be tested by a quiz or an exam. They didn't anticipate that they would end up making videos, a quilt and storybooks to demonstrate what they've learned. But that's exactly what happened. In place of an exam, Barth asked her students to artistically or dramatically represent glutamatergic synapses, the major excitatory synapse of the nervous system.
Synapses, the narrow gap between one brain cell and another, are the communication hubs of the brain. In this infinitesimal space, chemical messengers leap from brain cell to brain cell, sending messages at lightning speed from one part of the brain to another. Barth's students had to come up with ways to represent this complex chemical and molecular dance that couldn't be found in any textbook.
"I wanted to give the students the opportunity to materialize their understanding of synaptic function dramatically or visually," said Barth, associate professor of biological sciences.
Her students were up to the task. They created everything from a music video and stop-motion animation to storybooks and a quilt.
"The range of creativity was phenomenal," Barth said. "I could really see their understanding of synaptic function come through."
Sophomore Biological Sciences major Alissa Ting created a stop-motion animation using K'NEX toys she and her brother played with when they were young. But using K'NEX to depict a synapse was far trickier than expected. She not only had to decide which K'NEX piece could represent a neurotransmitter and which looked like a receptor, but she also had to plan exactly what scientific aspects of the synapse she would depict.
"With my animation, I had to pick a process that was continuous, so I had to decide which parts to leave out and what was important to include. I really had to know every detail," she said. "I definitely learned a lot about synapses."
Scroll down to see Ting's video animation and other student projects from the class.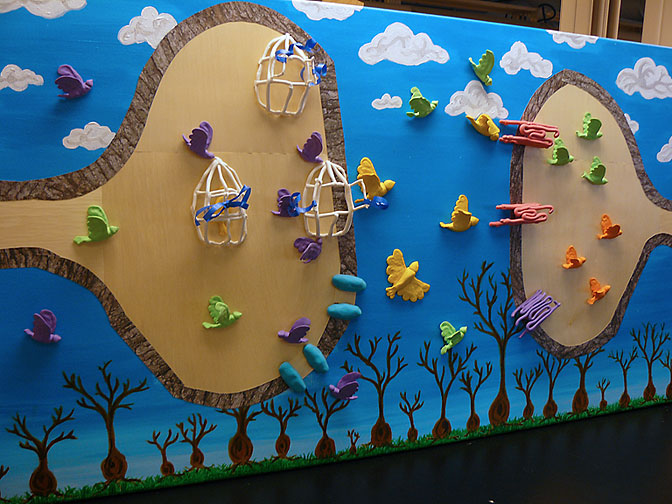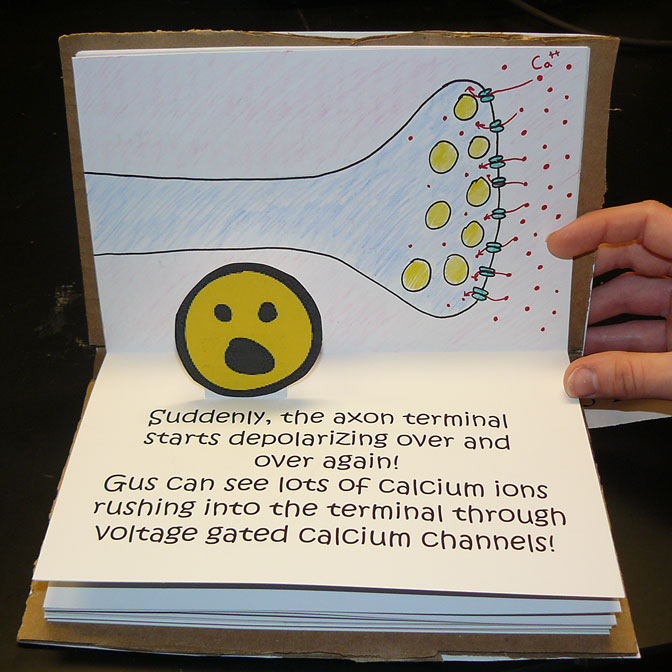 From top: Kasey Lamothe; Regina Cesaro; Chelsea Eddington; Diane Koeller; Alissa Ting.