Friday, May 13, 2011
Three MCS Students Named Fulbright Scholars
The U.S. Student Fulbright Program has named three Mellon College of Science students 2011 Fulbright Scholars. The program, sponsored by the U.S. Department of State, is the largest U.S. international exchange program offering opportunities for students to undertake international graduate study, advanced research and English teaching assistantships.
Eda Akyar, a senior Science and Humanities Scholar pursuing a B.S. in biological sciences, will travel to Indonesia to be an English teaching assistant. During her 10-month stay, Akyar will teach conversational English to high school students, leveraging her more than five years of experience teaching English as a second language to refugees living in New York. At Carnegie Mellon University, Akyar is deeply involved in a variety of outreach activities, including IMPAQT, Strong Women, Strong Girls and the university's chapter of Global Medical Brigades (GMB), which she co-founded. With GMB, Akyar traveled to Honduras and Panama to conduct mobile clinics in under-resourced communities, and performed outreach through Project Heart to Heart in the Pittsburgh region. When she returns from Indonesia, Akyar will begin a two-year master of public health program at Yale, after which she plans to attend medical school.
---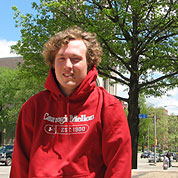 Steve Aro, a senior chemistry major with a minor in German, will conduct research at the University of Western Australia in Perth, where he will work with Professor Tim St. Pierre's biomagnetics research group to investigate the roles physics and magnetism play in biology, medicine and nanotechnology. Aro is no stranger to the field, having worked with CMU Physics Professor Sara Majetich to synthesize and characterize iron oxide nanocubes, which have potential biomedical applications. He also helped create iron platinum nanoparticles that could be used for data storage. Before joining Majetich's lab, Aro completed summer research internships at Uniformed Services University of the Health Sciences in Maryland and the Children's National Medical Center in Washington, D.C. He plans to pursue his Ph.D. at Penn State when he returns from Australia.
---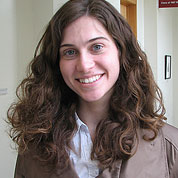 Jane Herriman, a senior Science and Humanities Scholar pursuing a B.S. in chemistry and a B.A. in French and francophone studies, will conduct research at the École Polytechnique Fédérale de Lausanne (EPFL) in Switzerland. She will join the laboratory of Anna Fontcuberta i Morral, who designs solar cell technology using nanowires — a subject Herriman hopes to continue studying when she begins graduate school in materials science at Caltech following her Fulbright year. At CMU, Herriman conducted research with Lisa Porter, professor of materials science and engineering, and completed two summer internships at Dow Corning in Midland, Michigan. Outside the laboratory, Herriman is a talented dancer who performs in CMU's Dancer's Symposium. She is a 2011 Andrew Carnegie Society Scholar.
---
For more information about the U.S. Student Fulbright Program, visit CMU's Fellowships and Scholarships Office web site.